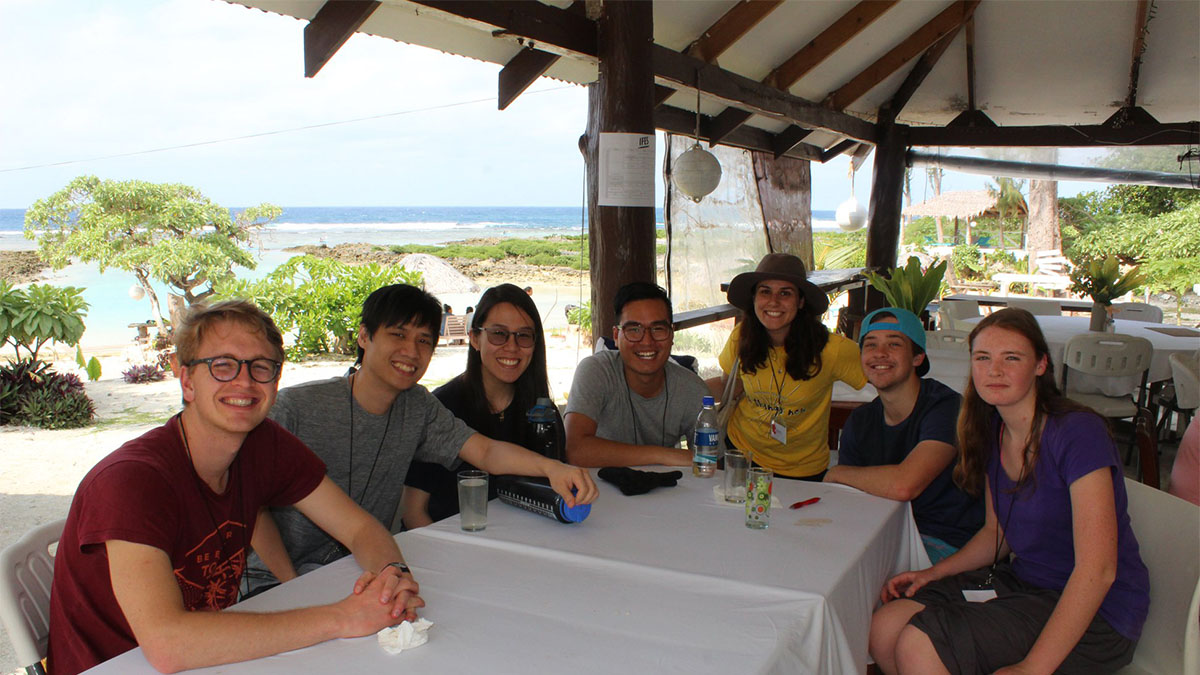 The South Pacific region is as varied as it is vast. With many student groups and movements geographically isolated, opportunities to gather together as a region for fellowship and training are invaluable.
At the SPARC regional conference every few years, students are encouraged to think missionally about their campus, country and region. This has helped to foster an eagerness among the students to pioneer work in new places. In recent years, students have started IFES movements in Vanuatu (2008), in the Solomon Islands (2013) and in New Caledonia (2019). They are now looking to see if pioneering work can be started in places like the Federated States of Micronesia, Tonga, Samoa and American Samoa. Students in New Zealand, Vanuatu and Fiji have recently launched new groups as well, supported by the IFES Breaking New Ground project.
While this kind of student initiative is worth celebrating, those involved in student ministry are confronted with a range of challenges. The Pacific Islands experience problems of corruption, broken families and a culture of passivity. New Zealand and Australia are both heavily influenced by secular Western culture, and are seeing a hostile secularism spread across campuses. In this changing context, national movements are equipping their students to share the gospel with their friends and be agents of change on campus.
American Samoa

Australia

AFES

Australian Fellowship of Evangelical Students

National Director:

Richard Chin

Cook Islands

Federated States of Micronesia

Fiji

PSFC

Pacific Students for Christ

General Secretary:

Dan Qeleni

French Polynesia

Regional Secretary:

David Walter

Guam

Main Contact:

Sam Hala'ufia

Kiribati

Marshall Islands

Nauru

New Caledonia

Main Contact:

Anne-Christine Bailly

New Zealand

TSCF

Tertiary Students Christian Fellowship

National Director:

Ben Carswell

Niue

Palau

Papua New Guinea

Samoa

Solomon Islands

SIU-CF

Solomon Islands Universities' Christian Fellowship

Main Contact:

Edward Wate

Tokelau

Tonga

PSFC

Pacific Students for Christ

Main Contact:

Ma'afu Palu

Tuvalu

Vanuatu

GNYF 

Gud Nius Yunivesiti Felosip

Main Contact:

Joel Atwood
Support IFES ministry in
South Pacific
Pray for IFES in South Pacific
IFES sends out a short weekly email with stories from students and staff around the world to inspire your prayers.
million university students

students involved in IFES movements

students in largest movement (AFES Australia)

students in smallest movement (GBU-NC New Caledonia)
Learn more about our global work: