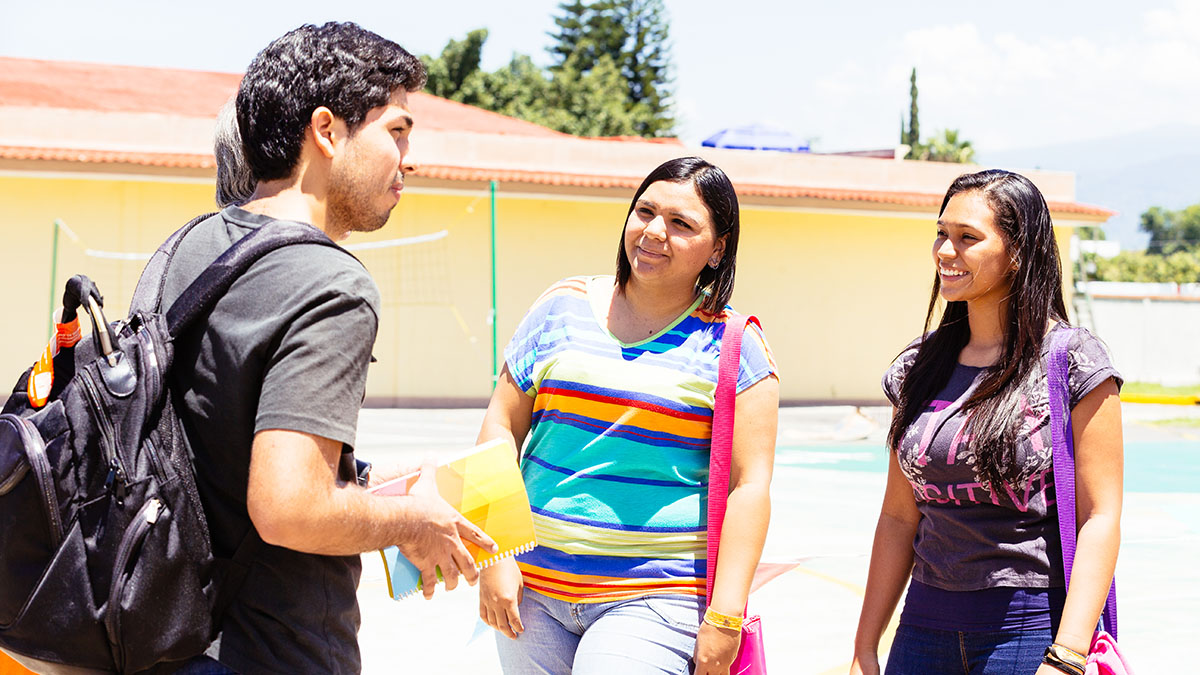 Inspiring university evangelism
We want students of every background, language and culture, in every corner of every campus, to know Jesus as Lord.
Students are the best placed people to do evangelism in universities. They have the unique opportunity to engage with their peers, to listen with openness and sensitivity to the conversations of the academy, and to present a credible Christian perspective on key issues.
IFES seeks to equip students in effective witness: to encourage them to initiate spiritual conversations, to hold evangelistic Bible studies and mission events, and to live lives of grace that point others to Jesus.
We provide training, funding and materials to help strengthen national movement evangelism and to enable movements to share ideas and resources. We've awarded grants to innovative student evangelism projects. We've translated resources to enable evangelistic Bible studies. And in 2019, we hosted an evangelism conference to reach a generation of students across Europe.
Join us as we seek to equip today's students to effectively witness to Jesus in their universities.
Translating and sharing resources
The Uncover gospel resource is helping give students confidence to open the Bible with their non-Christian friends. Developed originally by UCCF in Great Britain, IFES has now facilitated translations into almost 30 different languages, including Arabic, Chinese, Russian, Portuguese and Hebrew. Representatives from 12 national movements have received specific training in how to use Uncover, including delegates from the movements in Indonesia, Gambia, Russia, Rwanda and Chile.
Growing International Student Ministry (ISM)
Global numbers of international students are soaring. Today, over five million students are studying away from their home country, many from nations like Afghanistan, Iran, Yemen and Saudi Arabia. IFES regions are increasingly focusing on this growing ministry opportunity, equipping the staff and students of their national movements to engage creatively and effectively with the nations on their doorstep.
Resources website
Go to the Look at the Fields website for resources to develop international student ministry where you are and to mobilise God's church to play their part.
Read stories of ministry to international students:
Supporting student innovation in evangelism
IFES has been supporting students in new, creative initiatives to share the gospel on campus. IFES innovation grants have helped students develop new approaches to evangelism, learn together and share resources. As a result, there have been countless stories of students engaging with their universities and communities through literature, art, sport, drama, sustainability, history, healthcare, technology and more.
Projects have included: students in Moldova sharing the gospel with friends through a hackathon; students in Benin running a football tournament; students in the Philippines organising a weekly international café.
Read their stories:
Support inspiring evangelism
Your gift will help us encourage and enable students to share the good news of Jesus Christ.
Learn more about our global work: