With 37 affiliated movements, some almost 100 years old and others very new, Europe is a diverse region. A recent survey found that very few movements were regularly seeing students come to know Christ. It was an indication of the widespread spiritual decline Europe has witnessed in this generation. In response, IFES national movements are working together to support one another in evangelism, by sharing resources, experience and training evangelists.
In December 2019, 3,000 students and graduates from across Europe gathered for Revive, the IFES Europe student evangelism conference. They left revived in their own faith, equipped to share Jesus with their friends on campus, and eager to see revival spread across the region. Read how the conference changed one graduate in Switzerland.
The region is in a time of significant change. Conversations surrounding sexuality, mental health, immigration and freedom of speech have spread across campuses throughout the continent. IFES national movements are seeking to equip their students and graduates to engage in these conversations with cultural sensitivity and a biblical worldview.
Upcoming events in Europe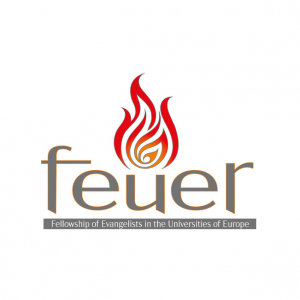 FEUER Annual conference
FEUER – is the fellowship of university evangelists in the universities of Europe.
We are a network of Christian's across Europe who are committed to the public proclamation of the gospel in the universities of our continent.
FEUER is also the German word for fire.
This year we will be hosting our annual conference online. We would like to take this as an opportunity to invite you to join us!
We will be hearing from some of the best evangelists from around the world teach us about evangelism and model excellent evangelistic talks.
If you have a passion for evangelism among university students then we'd love you to come. You can join on your own, or even better, link up with others in your country and participate together in person. Learn more at the FEUER website.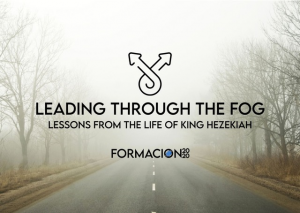 STUDENT LEADERSHIP FORMACIÓN 2020
Student Leadership Formación is a conference for student leaders and potential leaders, from over 50 countries all across Europe. We will gather to learn and explore leadership with the new theme: Leading through the fog.
Due to COVID-19, we will hold this year's conference virtually, in sessions through the autumn and winter! Click 'Find Out More' for details.
Albania

BSKSh

Besëlidhja e Studentëve të Krishterë Shqiptarë

General Secretary:

Zef Nikolla

Andorra

Austria

ÖSM

Österreichische Studentenmission

Acting General Secretary:

Thomas Hagmueller

Belgium

General Secretary:

Tom de Craene

GBU

Groupes Bibliques Universitaires

General Secretary:

Alexandre Manlow

Bosnia and Herzegovina

EUSFBiH 

EUSFBiH Bosnia and Herzegovina

General Secretary:

Ljiljana Baniček 

Bulgaria

BCSU

Bulgarian Christian Student Union

General Secretary:

Craig Weyrens ​

Croatia

Cyprus

CYFES

Cyprus Fellowship of Evangelical Students

Main Contact:

Alice Mitchell

Czech Republic

UKH

Univerzitni Krestanske Hnuti

General Secretary:

Tomas Uher

Denmark

KFS

Kristeligt Forbund for Studerende

General Secretary:

Christian Rasmussen

Estonia

EEÜÜ

Eesti Evangeelsete Üliõpilaste Ühendus

General Secretary:

Jane Soosaar

Faroe Islands

KFS Føroyar

Kristiligur Felagsskapur fyri Skúlaungdóm og lesandi

General Secretary:

Ragnhard Petersen

Finland

OPKO

Opiskelija ja Koululaislähetys – Finlands Student-och Skolungdomsmission

General Secretary:

​​Jussi Miettinen

France

GBU

Groupes Bibliques Universitaires

General Secretary:

Yohann Tourne

Germany

SMD

Studentenmission in Deutschland

General Secretary:

Gernot Spies

Great Britain

UCCF

Universities and Colleges Christian Fellowship

National Director:

Richard Cunningham

Greece

General Secretary:

Dimitris Boukis

Greenland

Hungary

MEKDSZ

Magyar Evangéliumi Keresztyén Diákszövetség 

General Secretary:

Fanni Rab

Iceland

KSH

Kristilega Skolahreyfingin

General Secretary:

Sigurður Már

Ireland

Christian Unions

Christian Unions Ireland

General Secretary:

Mark Ellis

Italy

GBU

Gruppi Biblici Universitari

General Secretary:

Johan Soderkvist

Kosovo

Latvia

LKSB

Latvijas Kristīgā Studentu Brālība

General Secretary:

Ulvis Kravalis

Liechtenstein

Lithuania

LKSB

Lietuvos krikščionių studentų bendrija

General Secretary:

Sigita Makčinskienė

Luxembourg

Malta

Montenegro

EUS

Evanđeosko udruženje studenata Crne Gore

General Secretary:

Danijel Petkovski

Netherlands

IFES Nederland

IFES-Nederland

General Secretary:

Wilfried Verboom

North Macedonia

SEAM 

Student Evangelical Association of Macedonia

General Secretary:

Katerina Koleva

Norway

NKSS

Norges Kristelige Student - og Skoleungdomslag 

General Secretary:

Karl Johan Kjøde 

Poland

ChSA

Chrześcijańskie Stowarzyszenie Akademickie 

Interim General Secretary:

Beata Szrejder

Portugal

GBU

Grupo Bíblico Universitário

General Secretary:

Joel Oliveira

Romania

OSCER

Organizația Studenților Creștini Evanghelici din România

General Secretary:

Diana Moraru

Serbia

EUS

Evandeosko Udruzenje Studenata

General Secretary:

Samuil Petrovski

Slovakia

VBH

Vysokoškolské Biblické Hnutie

General Secretary:

Graham Leeder

Slovenia

ZVEŠ

Zveza evangelijskih študentov Slovenije

General Secretary:

Brane Zelenjak

Spain

GBU

Federación de Grupos Bíblicos Universitarios de España

General Secretary:

Joaquín Hernández

Sweden

Credo

Sveriges evangeliska student- och gymnasiströrelse

Regional Secretary:

Tor Erling Fagermoen

Switzerland

GBEU

Groupes Bibliques des Ecoles et Universités

General Secretary:

Colin Donaldson

VBG

Vereinigte Bibelgruppen in Schule Universitat Beru

General Secretary:

Christoph Egeler 

Turkey

Regional Secretary:

Tor Erling Fagermoen
Support IFES ministry in
Europe
IFES sends out a short weekly email with stories from students and staff around the world to inspire your prayers.
million tertiary students
Tor Erling Fagermoen

Regional Secretary

Igors Rautmanis

Associate Regional Secretary for Leadership Development

David Montgomery

Associate Regional Secretary for Teaching & Pioneering

Sarah Breuel

Director of the European Student Evangelism Conference/Evangelism Coordinator

Naomi Dawson

Regional Training Coordinator & Administrator

Charlie Hadjiev

Regional Team member
Learn more about our global work: