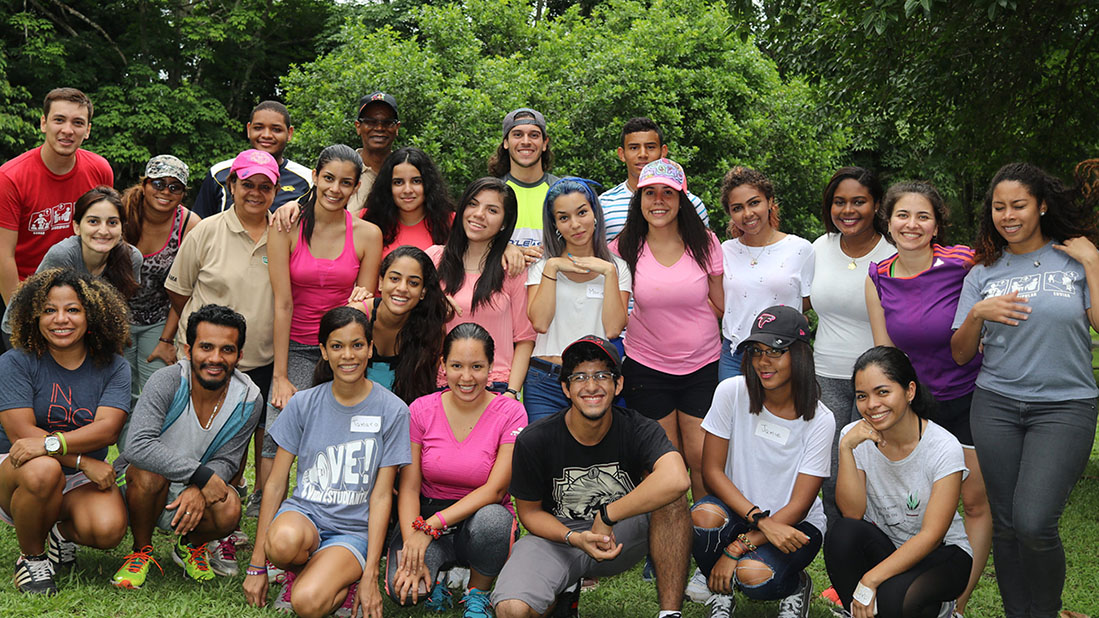 From pioneering work in Peru to an arts festival in Guatemala, environmental outreach projects in Panama and drama performances of Mark's gospel in Brazil: the IFES Latin America region is full of creative students who want others to know Jesus and want to see the gospel transform their societies. But Latin America faces huge challenges as well — both in the university and in the wider society. Inequality, violence, corruption and environmental disasters affect the every day lives of students and their communities.
In this challenging context it has been exciting to see a new generation of students built up, passionate about social justice and evangelism. Through training and grant programs, IFES is investing in student leaders, empowering them to speak out against environmental destruction, sexual violence and corruption, and equipping them to proclaim to their friends the hope Jesus brings.
National movements in Latin America are seeing more and more students reached with the good news – through individuals sharing the gospel on their campuses, and through pioneering on new campuses. IFES is currently supporting the launch of 113 new student groups across the region, including 51 in Mexico alone.
Argentina

ABUA

Asociación Bíblica Universitaria Argentina

Marcelo Pérez:

National Director

Bolivia

CCU

Comunidad Cristiana Universitaria Bolivia

General Secretary:

Vilma Almendras

Brazil

ABUB

Aliança Bíblica Universitária do Brasil 

General Secretary:

Thiago Rodgers de Oliveira

Chile

GBUCH

Grupo Bíblico Universitario de Chile

General Secretary:

Francisco Flores

Colombia

UCU

Unidad Cristiana Universitaria

General Secretary:

Maritza León

Costa Rica

ECU

Estudiantes Cristianos Unidos

General Secretary:

Edner Porras Rodriguez

Cuba

Koinonia

Comunidad de profesionales y estudiantes cristianos de Cuba 

Regional Secretary:

Carmen Castillo

Dominican Republic

Ecuador

CECE

Comunidad de Estudiantes Cristianos del Ecuador 

General Secretary:

Ruth Hicks

El Salvador

MUC

Movimiento Universitario Cristiano

General Secretary:

Olber Martinez

Guatemala

GEU

Grupo Evangélico Universitario de Guatemala

Acting General Secretary:

Nydia Cabrera

Honduras

CCUH

Comunidad Cristiana de Universitarios de Honduras

General Secretary:

Belkis Roxana Hernandéz Aragón

Mexico

Compa

Compañerismo Estudiantil, A.C.

General Secretary:

Mary Olguin

Nicaragua

CECNIC

Comunidad de Estudiantes Cristianos de Nicaragua

General Secretary:

Daniela Villacorta

Panama

CEC

Comunidad de Estudiantes Cristianos

General Secretary:

Idalcy Aguilar

Paraguay

GBUP

Grupo Biblico Universitario del Paraguay

General Secretary:

Raquel Cardozo

Peru

AGEUP

Asociación de Grupos Evangélicos Universitarios del Perú

General Secretary:

Robin Rodriguez

Puerto Rico

ABU

Asociación Bíblica Universitaria de Puerto Rico

Interim General Secretary:

Jun Martinez

Uruguay

CBUU

Comunidad Bíblica Universitaria 

General Secretary:

Jorge Bermudez

Venezuela

MUEVE

Movimiento Universitario Evangélico Venezolano

General Secretary:

Joel David Suarez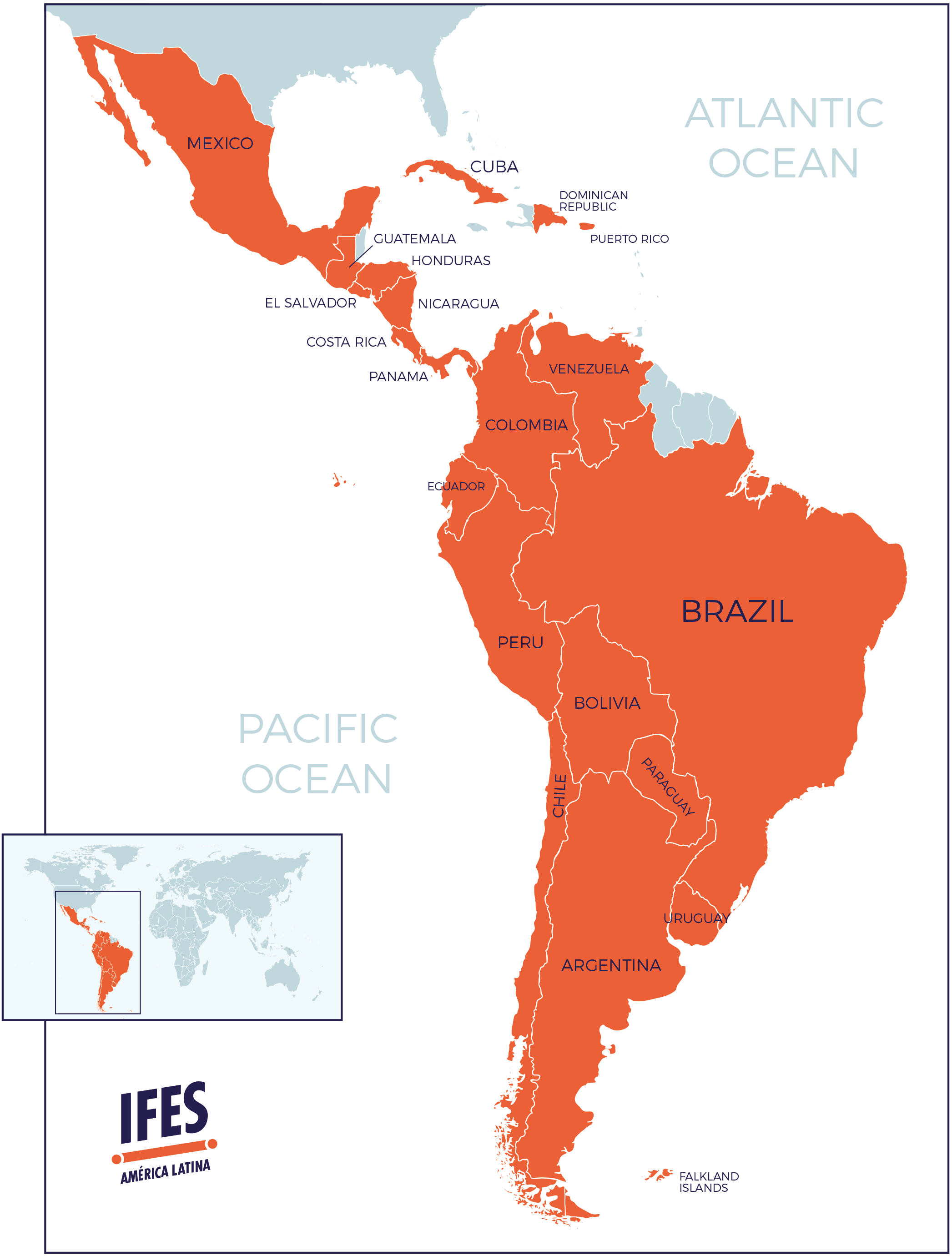 Support IFES ministry in
Latin America
Pray for IFES in Latin America
IFES sends out a short weekly email with stories from students and staff around the world to inspire your prayers.
first movement affiliated to IFES (Compa Mexico)

million university students

million young people in the region

ABUB Brazil and Compa Mexico: largest movements

GBUP Paraguay: smallest movement
Carmen Castillo

Regional Secretary

Gisela Muñoz

Sub-Regional Coordinator for Spanish-speaking Caribbean

Marina Medina Moreno

Sub-Regional Coordinator for Central America and Mexico

Blas Lopez

Graduate Coordinator
Learn more about our global work: