With the challenges of 2020, there has been much to pray for. However, we are encouraged to see God faithfully answering prayers around the world. Below are updates from stories that we covered in Prayerline this year. We hope these testimonies will encourage you in 2021.
Vanuatu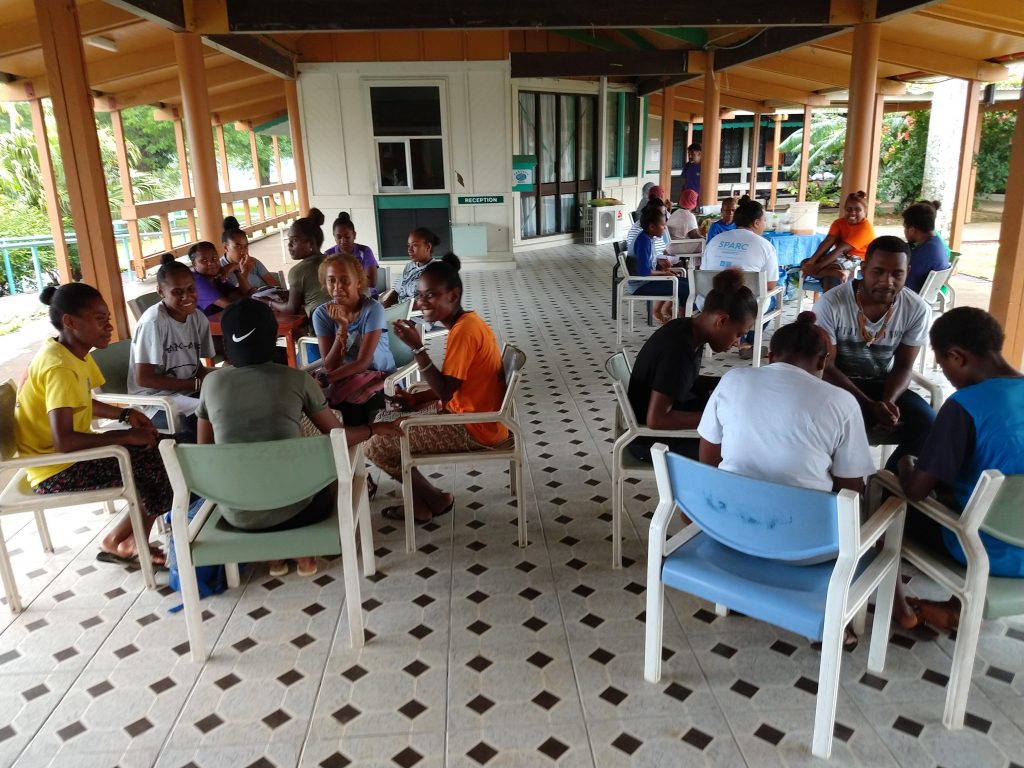 Back in May, the small island nation of Vanuatu had been devastated by Cyclone Harold. Joel and Tiffanie Atwood, the Breaking New Ground project leaders for Vanuatu, endured many worries while stranded in Australia. Now, they speak of answered prayers.
"We have just moved back to Vanuatu after a Covid-19-delayed six months. God has enabled us to return and has also answered prayers in keeping Covid-19 out of Vanuatu for the most part. Despite the border restrictions, the food security issues that were feared post-cyclone haven't been as big an issue as they first appeared. The physical damage has taken a long time to finance and repair, especially without outside help. However, Talua Theological Training Institute where I also teach is nearing completion after a year-long rebuild. It has been a good encouragement for local believers to step up rather than assume outside teams can do the heavy lifting."
Brazil
This year we also prayed for ABUB Brazil, which had been forced to cancel their largest leadership training of the year. However, they have still seen many students become inspired to lead. Jessica Grant, a staff member with ABUB, says,
"Some groups have been very creative in their activities. Many are using this time to focus on their own faith and formation through workshops and reading clubs. A group is doing a podcast to connect culture and faith and raise topics to talk with their friends about Jesus. Another raised donations to help families in need. A few students are doing Uncover John studies with their friends, and we know already of a person who has accepted Jesus through that."
The Philippines
In the summer, we praised God for a mask making and meal distribution project through IVCF in Cebu City. We also prayed for students affected by poor internet connection and for students attending the online National Leadership Summit. Kenny Ebo, an IVCF staff member, says that God has answered these prayers.
"I am in awe of how God has been working in and through the movement the past months. Many of the students who attended the National Leadership Summit are now leading their own online Bible studies. Others are involved in our high school ministry, and still others help in promoting local and national IVCF events. Some also help their local churches."
He also says that graduates and regional units are working together to help fund the internet connection fees of students in need. Students even organized an online concert fundraiser to fund online Bible studies.
Lebanon
After the horrifying blast in Beirut in September, LIVF Lebanon sprang into action. Since then, they have seen God provide financially through other IFES movements and LIVF supporters. This support has made it possible to provide food vouchers for students living in the area of the blast. General Secretary Farah Bou Kheir says,
"Our Lord is in action. Despite the distress, despair, and trauma LIVF is carrying the message of hope to the devastated students by living our faith in word and deed. God answered our prayers and we received donations for food aid. We are using this aid to directly implement our 2020 theme "Love your neighbour as yourself." Many students are emigrating, yet God is able to raise a new generation to lead."
While there is much reason to rejoice over these answered prayers, there are still many needs. Please continue to pray with us for Belarus.
After praying for Christians in Belarus in September, we recently learned that Christians there desperately still need your prayers. Please pray for the safety of peaceful demonstrators and for justice in the judicial system. Pray also for political prisoners, some of whom are Christians. Last, pray for unity in the church. 
Thank you for uniting in prayer with us this year. We are continually blessed by supporters like you who are committed to interceding for students around the globe. We look forward to sharing more stories of God's work around the world in the coming year.