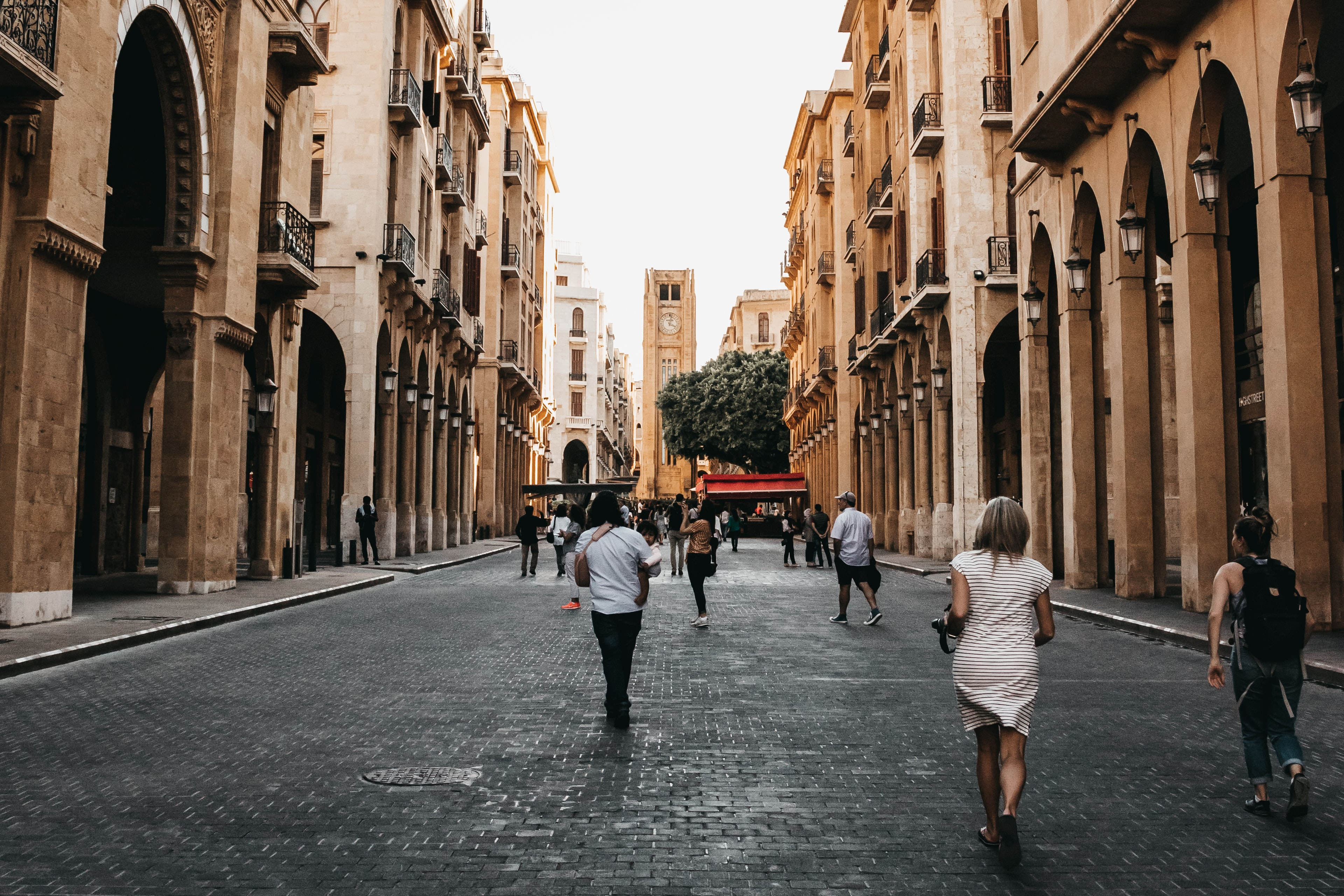 Lebanon: LIVF Lebanon Declares God is Faithful
Trivinia rubbed her eyes as the sunlight washed into her room. Time to get up, she thought. She had a one-hour drive to the hospital in Beirut where she was completing training. Like any other day, she fought city traffic and admired the shimmering water as she passed by the port.
It was a busy day and by the end of it Trivinia was ready to unwind. She thought about her options. She could either spend the evening alone in her Beirut apartment, or she could drive an hour back to her parent's house. Why stay here all alone tonight? She thought. I'll just go home. Little did she know that decision would save her life. An hour later, her apartment, the hospital, and her university were destroyed by a huge blast in the port.
Since that day, Trivinia has shared her powerful story of God's protection. Despite enormous suffering, she and other students, graduates, and leaders of the LIVF movement are courageously declaring that God is faithful. Not only are they sharing their stories of his provision, but they are aiding the city by connecting traumatized students with psychology practitioners and sharing information about humanitarian aid services. One graduate who is a physiotherapist is even offering free sessions to those in need. The movement has also received outside support. General Secretary Farah Bou Kheir says,
'We are thankful for all the support we received from IFES sister movements because this will allow us to reach devastated families and distribute food vouchers to buy their needs from nearby markets. I am overwhelmed with the thoughts and prayers of IFES family. God is in control. This is our only remaining hope."
Despite LIVF's brave efforts to push through a crisis, the needs are crushing, and Christians feel overwhelmed with grief. Please continue to pray for Beirut.
Pray for the nation of Lebanon, which was already experiencing poverty, currency devaluation, and corruption before the blast. With the resignation of the government, the country is held in uncertainty about the future.
Pray for those who have lost loved ones.
Pray for students who must face the aftermath of this tragedy while also preparing for the new academic year.
Pray for LIVF as they serve their community while dealing with their own grief. Pray that others will be open to the gospel as a result of the comfort they see in the lives of Christians.