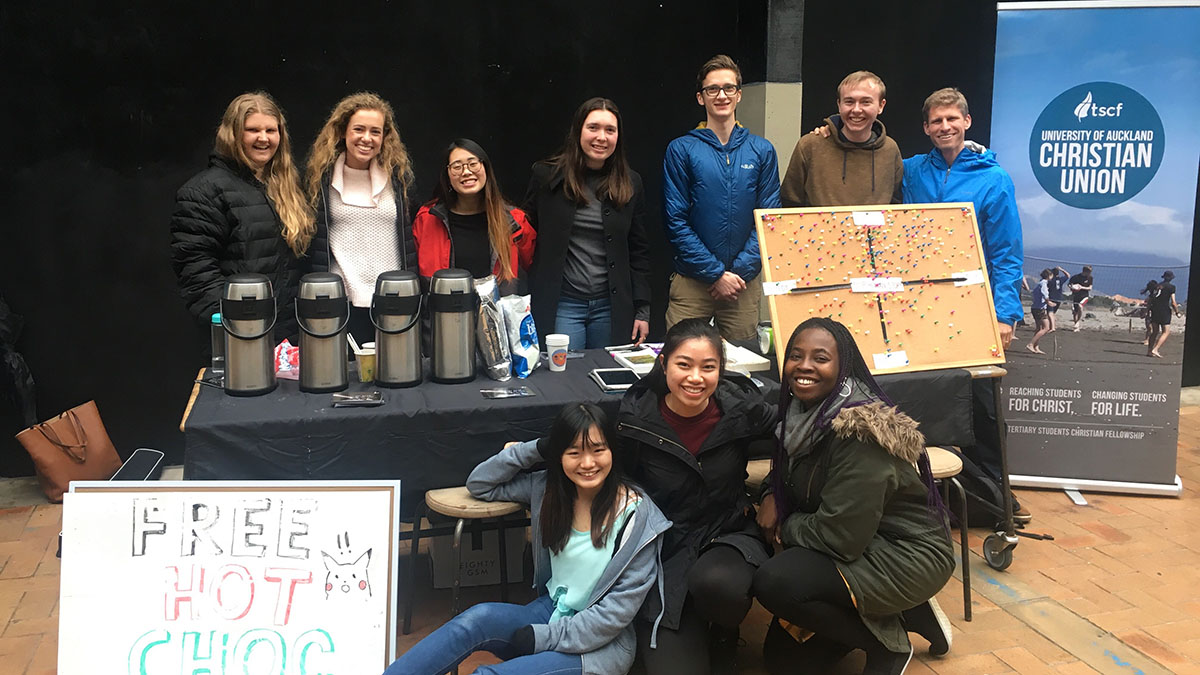 New Zealand: Opportunities to talk about Jesus because of the rain
Their hearts sank as the rain started to fall. And it wasn't just a passing shower. The students of TSCF, the IFES movement in New Zealand, were meant to be giving out free hot chocolate to students on campus as part of their mission week. They'd only just finished setting up the pop-up café when the winter weather sent them scrambling for cover. Everyone was disappointed that good conversations had been cut short and that opportunities would be missed.
So they decided to pray, and set up their stand again in the library foyer. To their amazement, they soon found themselves inundated with students visiting their stand, also seeking shelter. Each student was asked to put a pin in the scale of the human story, from hopeful to hopeless, from comedy to tragedy. And the students wanted to talk about Jesus. The best conversations of the week happened that day. It was a helpful reminder to TSCF students of their dependence on God: he was sovereign over logistics and weather, and he was sovereign in the important work of drawing people to himself.
Praise God for the way he answered the students' prayer. Thank him for all those who were able to hear about Jesus through TSCF's mission week events.

Pray for the ongoing follow-up. Pray that many would be willing to start reading the Bible and explore the Christian faith more.
Thanks for praying with us!