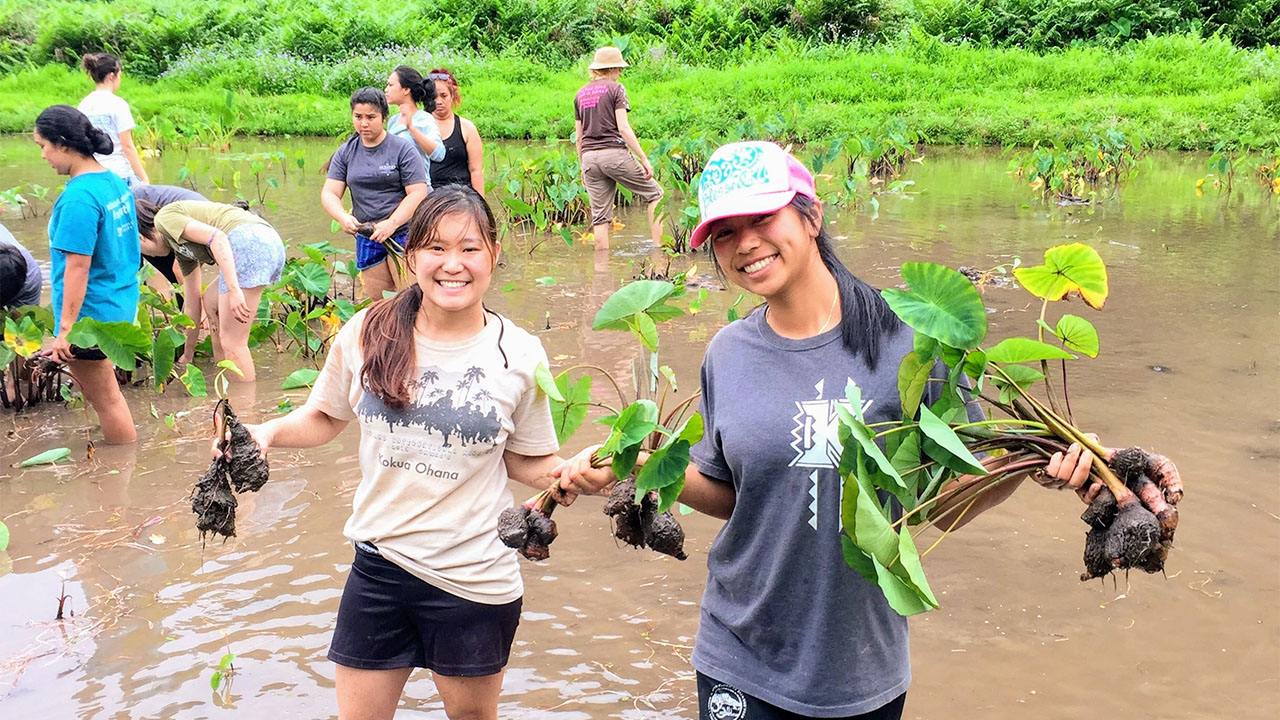 United States of America: Listening, learning and serving Hawaii
Next week, students in Hawaii will be spending part of their spring break knee-deep in the rich soil of wetland taro patches. As part of their annual retreat, the students will spend a day helping in the fields in the beautiful Waipi'o Valley. Serving the local Hawaiian community and looking after the land are two of the values particularly important to InterVarsity USA's native Hawaiian ministry.
As well as studying the Bible and listening to God's Word, the group will spend time with the elders of the Hawaiian communities in Hilo, listening to them and learning about their past. Learning Hawaiian history helps the students embrace their identity as Hawaiians, while they grow in their faith as Christians. There is much pain in their history, yet also, in Christ, hope for restoration and healing.
The students want to help their friends see that you can be a Christian and be Hawaiian. They want to show that God cares about their culture, their communities and their land.
Join us in praying for them this week:
Pray that the students would be a blessing as they help in the fields and spend time with the local community.
Pray that the students would know how to live out their identity as Hawaiian Christians.
Pray that the ministry would grow this year as students experience the love of Christ.
Thanks for praying with us!