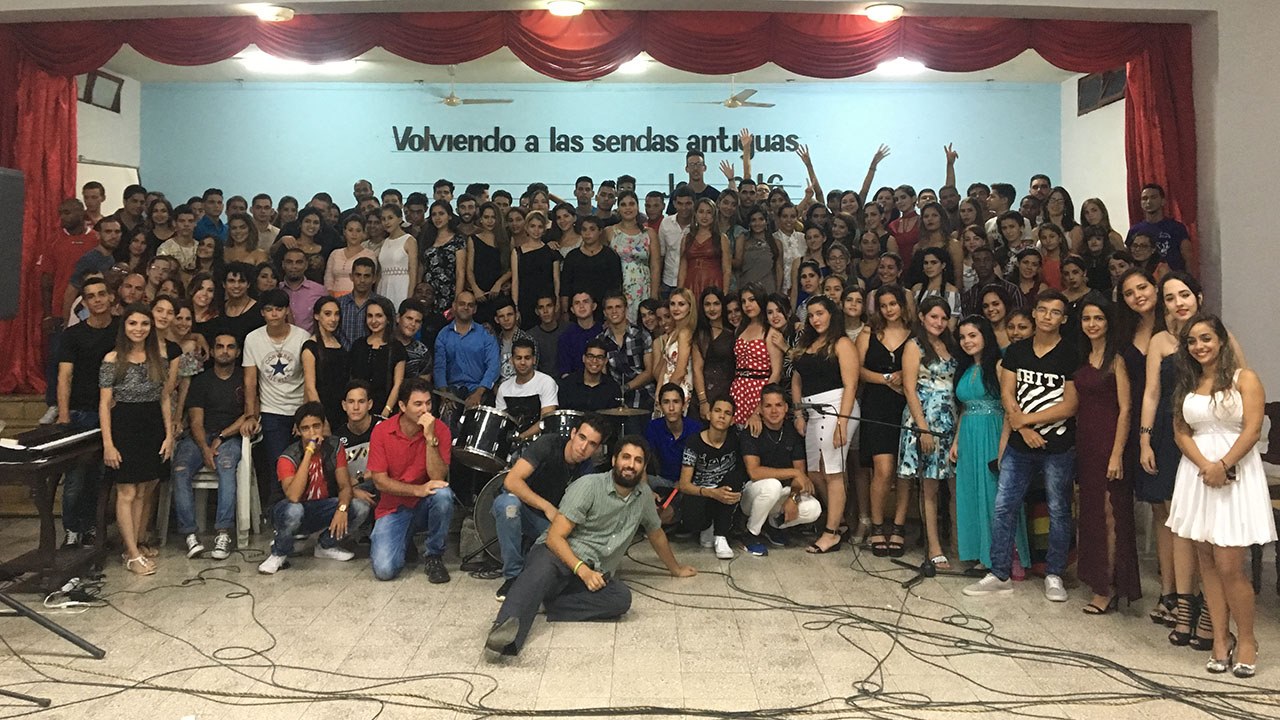 Five years ago, Koinonia, the student movement in Cuba, had just two student groups. Today there are 12, in several different provinces, with more than 400 students involved. There is much to praise God for!
But there are challenges too. Many young people leave the country after graduating to find better opportunities and higher salaries abroad. Some, however, decide to stay. General Secretary, Julio, shares more:
"It is very exciting when you find young professional Christians who decide to stay in Cuba and share the same struggles with our people as they serve the Lord in their professions. This is part of our mission in Koinonia: to make students aware of the Lord's calling to serve Him as professionals wherever they are, being lights for Jesus."
Koinonia wants to support its graduates well and equip them to keep living for Jesus beyond university. But they don't yet have the resources to invest in graduate ministry:
"We dream of being able to have a camp for professionals. But we need a lot of resources and work to get it."
Pray with us that God would make this dream a reality:
Pray for the staffing and funding needed to develop a graduate ministry in Cuba.

Pray that many Christian graduates would decide to stay in Cuba and live wholeheartedly as Jesus' disciples and agents of change in the workplace and in society.
Thanks for praying with us!