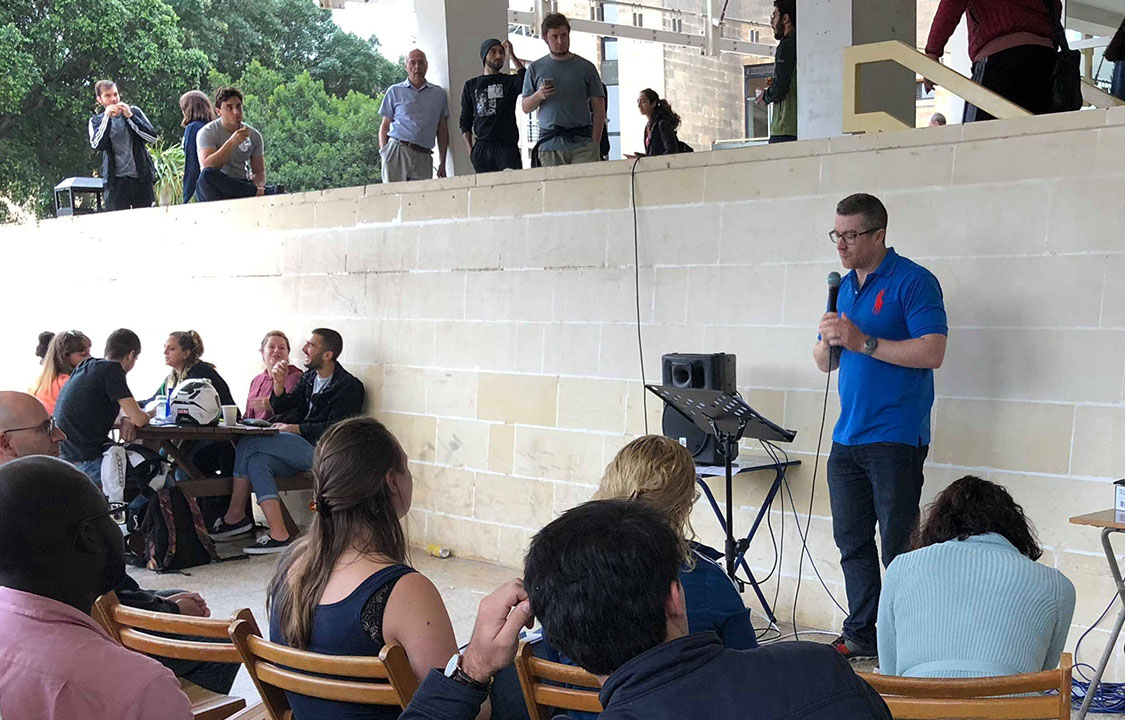 Malta: Free dessert and big conversations during a mission week
Neil is part of a small team pioneering student work in Malta. He shared about their recent mission week: "We knocked on another door. No answer. Again. It had not been a good afternoon. We were meant to be flyering for an event that evening – a free Dessert Night with a talk on 'Is Truth Dead?' – but the whole area was deserted.
There were just three apartments left. As we walked up to one, a girl outside overheard our conversation and called out: "Did I just hear my two favourite words?!" We laughed and told her there was indeed 'free dessert'. Arianne came along that evening. It turned out that she had become a Christian just a year before. That night was the start of something new for her. She got stuck in with other events happening that week, helping out with flyering and even giving out copies of Uncover seeker Bible studies to people she'd spoken to. It's been really encouraging to see her get involved.
Another student, Matthias, came along that week, having attended events last year. He had long conversations with the speaker. Everything made sense to him and it almost seemed appealing – but he couldn't get past the question of God's existence. Please pray for God's work in his heart."
Pray that Arianne would continue to grow in her faith and share the gospel with others.
Pray for Matthias and others who are seeking to come along to the follow-up course currently happening, and to meet Jesus as they go through the Uncover John series.
Pray for Neil and the small team to persevere in this Roman Catholic context, where most students are apathetic or wary towards evangelical Christianity.
*name changed
Thanks for praying with us!