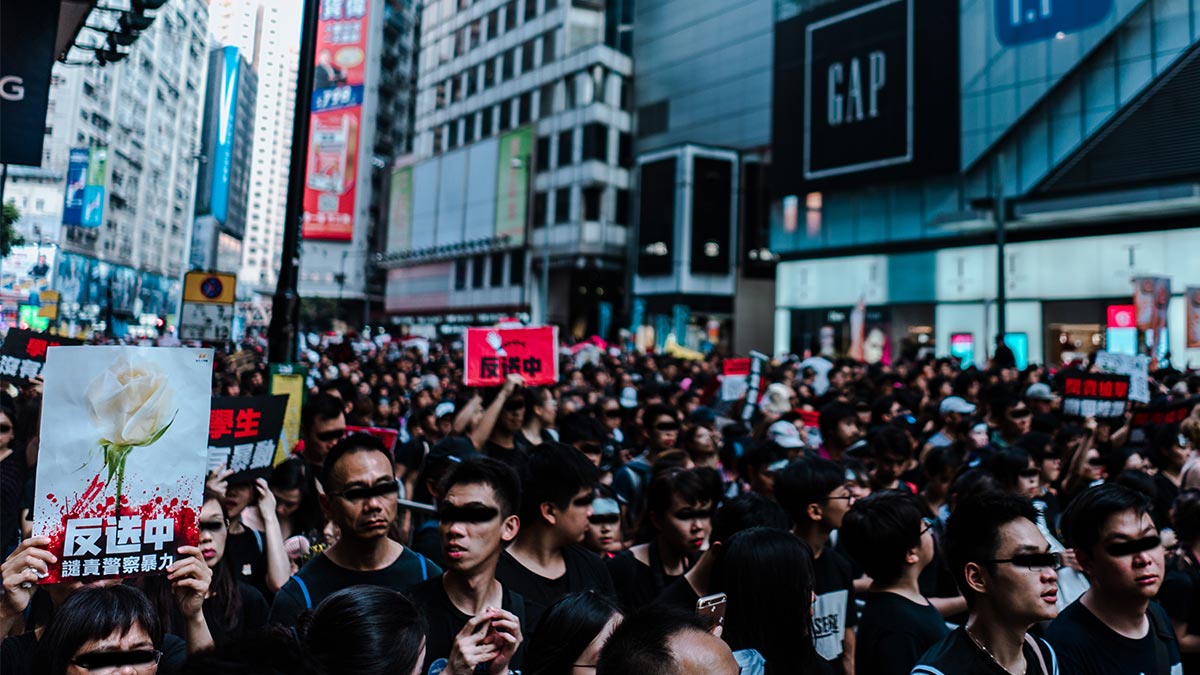 Peacemaking in Hong Kong
How FES students are responding to the protests in Hong Kong
Face masks hid their identity. But you could tell they were young. University students – 18, 19, 20 years old. Tear gas and petrol bombs flew over their heads as they sang for the freedom of their people, alongside hundreds of thousands of others, on the streets of Hong Kong in June.
The people were initially protesting against the proposed bill to extradite Hong Kong citizens to mainland China. They were concerned that convicted criminals would not be treated fairly under the Chinese judicial system, and took to the streets to voice their resistance.
Before long, the peaceful protests turned violent and police accountability became another reason for the demonstrations. Days of protests and strikes have since turned into weeks and months.
FES Hong Kong student Harris shared more:
"The major driving force of the movement has been young people. You see high school and university students on the frontlines, standing between the police and the protestors. Protesting has become part of their weekly routine. Many are feeling hopeless and desperate. One university student decided to take her life. She left slogans near where she took her life, as a final plea to the authorities. We are shocked to see the ever-escalating conflicts in a city we previously saw as our stable home.
Channels of peace in the chaos
FES student Eliza reflected:
"As FES students, we want to be faithful witnesses to Jesus through this difficult time. On campus it's likely that there will be tensions between the students from Hong Kong, the students from mainland China, and the students whose parents are in the police force. We want to be channels of God's love and peace, acting as mediators for the different groups on campus. We want to speak to our friends about Jesus and the freedom He brings. We want to share the hope that cannot be lost.
"In the darkness and chaos, we believe that the Lord is still here to rule. As students, we need His guidance in deciding what to do. Students are some of the main participants in the protests and strikes, but we also have lectures to attend and degrees to finish. What does it look like for us to be peace-makers?"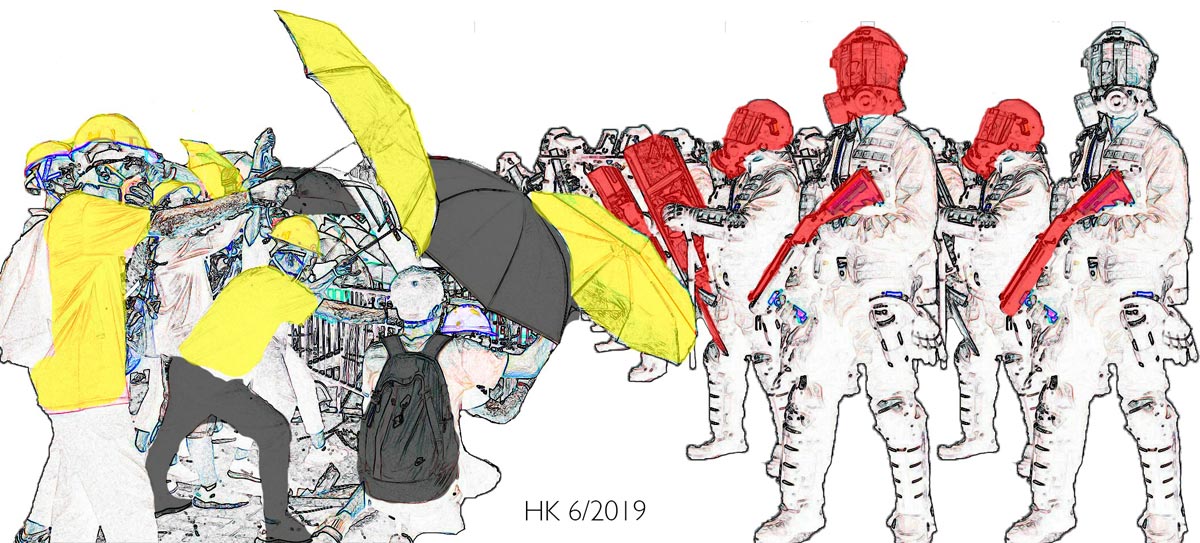 Rioters or peace-makers?
Law student Gigi is just one example of a student trying to engage with what's going on in her society, with a biblical mindset. She explained more:
"As Christians, how should we respond? Through art, I wanted to get people thinking about what it means to be a peace-maker. Some people are criticising the protestors for their unlawful 'rioting'. But could those 'rioters' be considered people who hunger and thirst for righteousness? Many of them are rushing to extinguish the tear gas. Others – often Christians and pastors – are shielding the protestors from the police, standing between the two parties. They're putting themselves in danger to protect others. Do their actions make them rioters or peace-makers?
"For us, as humans with great limitations, there are always tensions when asking whether actions taken are justifiable. Sometimes there is no easy answer. I wanted to show those tensions in my art. I wanted to challenge the common beliefs among Christians and ask people to rethink their definitions. I wanted to help people see the importance of humbling ourselves before judging others."
As the strikes and protests continue, pray that Gigi and other FES Hong Kong students would know how to respond to the situation as peace-makers.
Pray that IFES students all around the world would be those who care about their future, and engage with their societies with wisdom, prayerfulness and courage.
"Blessed are the peacemakers, for they will be called children of God." Matthew 5:9, NIV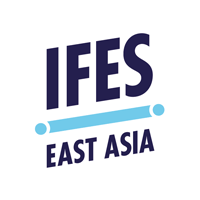 East Asia Week 2019
Jesus is doing incredible things in the lives of students in our biggest global region. Learn from students and find out how God is calling many to know him in some difficult contexts.