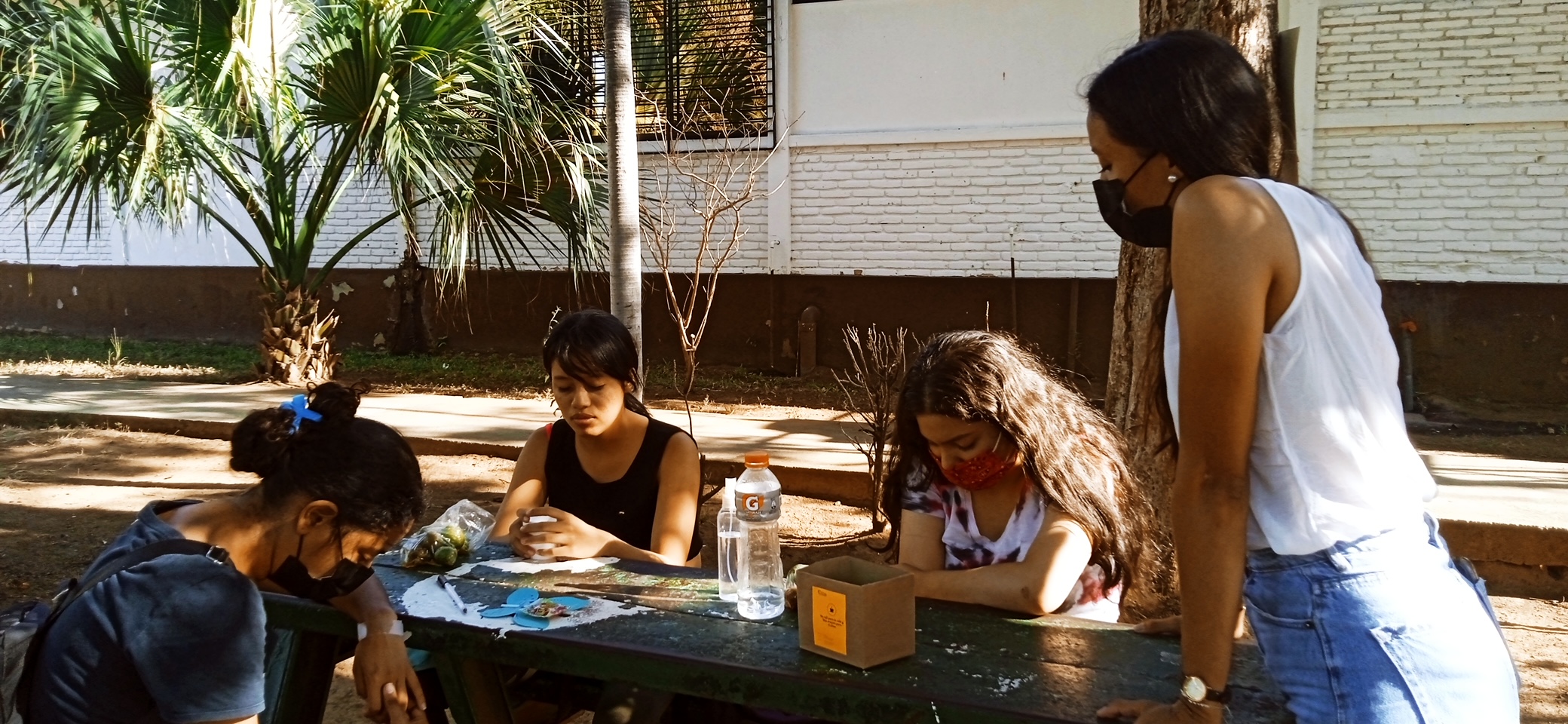 Nicaragua: From Beggar to Beggar
"Evangelism is simply one beggar telling another where he found his bread."
That quote is a favourite of Daniela, a nursing student at UNAN, Managua and leader in CECNIC, the IFES student movement in Nicaragua. It's work that she treasures, and below, she explains some aspects that she holds especially dear. In this edition of Prayerline, let's pray with her that students in Nicaragua would come to Christ, and that God would equip CECNIC evangelists to share with their fellow students "the light of the gospel that displays the glory of Christ, who is the image of God" (2 Corinthians 4:4).
"Engaging hearts that Christ himself formed with tact and affability is a gift", says Daniela. "You must remember that each person you speak to is valuable in the eyes of Jesus. Praying with students helps us remember our identity as salt and light wherever we go, especially in the university, where we spend much of our time.'' Accordingly, she encourages those in her movement to ''take the opportunity to reflect grace, love, and mercy."
On Daniela's campus, CECNIC has created "evangelism spaces" which have been well received by their fellow students. While CECNIC members who volunteer in these spaces have a message to offer, theirs are not the only voices being heard. Rather, participants are invited to share something of themselves with the student evangelists. The evangelism spaces thus provide an opportunity for the evangelists to really listen to and understand the students who come and share something of themselves. "I love that we meet a wide variety of people and really get to know them", reflects Daniela. "We talk about where they're from and what they're studying. We listen to them talk about their experiences over the semester, like which classes have been the most difficult, and we laugh together."
So these evangelism spaces aren't only about having a message to tell. Their most compelling function is to help establish student to student dialogues. "I identify with people", explains Daniela. The stories she hears echo her own student experiences. ''It's wonderful to be able to understand them, venture to share those feelings with them, and tell them that the Father accompanies them on this beautiful, tired trip through university." Speaking this truth also serves as a reminder for Daniela. ''I pray for and with them, then ask what they'd like us to keep in our prayers.'' And when they say goodbye, Daniela is encouraged to see ''a smile on their face as they say thank you."
Daniela doesn't forget the people she meets. Along with the other students in her group, she prays for what they've asked for, "remembering that the Lord knows their lives, and that the names on paper are not just names"; they are ''people who need to be strengthened through hugs in the form of prayers."
Let's pray for Daniela, the student evangelism spaces at UNAN, and for CECNIC:
Pray for each of the students who have shared their struggles and requests with Daniela and the rest of the team. Pray that through the faithful witness of their love, they would come to know Jesus for themselves, and "cast all their anxieties on him because he cares" for them (1 Peter 5:7).
Pray that the Holy Spirit would sustain and strengthen Daniela and other CECNIC students as they seek to reach broken lives by witnessing to the truth and light of the gospel.
Pray that God would continue to raise up godly student leaders and communities in Nicaragua, who can live for him at university and beyond.