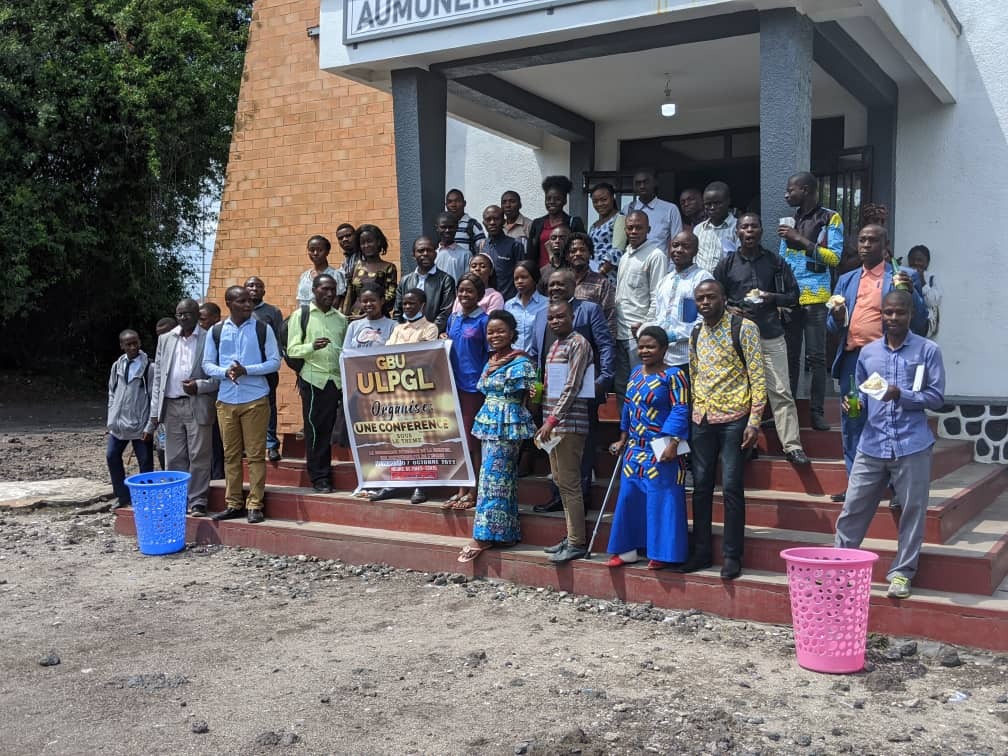 Creation Care and Climate Crisis
Is this our issue?
The messiness of COP27 is the latest evidence that, when it comes to facing down the existential and catastrophic probabilities of the climate crisis, all of us keep getting it wrong. We can feel paralysed facing the huge scale of the problem. Equally, we often feel that climate change is somebody else's problem, and that it can be somebody else's priority. More immediately urgent demands and purposes loom large. But this short-sighted, individualistic approach isn't good enough. As Christians, we need to ask what God has to say about it.
Engaging in climate issues could seem like a side project for IFES student movements, with a potentially dangerous distractive power from the urgency of the gospel. Particularly when our ministries encounter obstacles, putting effort and energy into this issue feels not only irrelevant, but irresponsible. How can we engage purposefully without feeling as though we are deviating to a different calling?
The gospel is not a magic pill
If engaging in climate issues feels like a deviation of focus, we haven't understood that this gospel of the life, death, and resurrection of Jesus is bigger and fuller than we think. Our message is not a spiritual formula, or a magic pill that we want students to swallow. It is a call to realign with the truth about God, ourselves, and our world. It is a miraculous invitation to know the person, Jesus, who famously, "turns the world upside down" (Acts 17:6). When students are set free by saving grace, transformed in their standing before God, this renewal overflows into every area of life, including our characters, families, and ambitions. Jesus refuses to be boxed. If we make him Lord, the implications make themselves known. No reality is left untouched.
In IFES, we strive to honour this in our commitment to equip students to participate fully in that vast cultural frontier: the university. Engaging the university is a core IFES value and the name of one of our Global Resource Ministries, which aim to provide various kinds of support to the national movements. We encourage students not to live in a kind of "holy huddle" but bring their faith to the issues in the world around them. "Thriving in Whole-Life Commitment" is one of the four priorities in the IFES strategic plan, and our vision is to see transformed students impact society for the glory of Christ. Across all disciplines, climate issues are an increasingly important part of that.
Crucially, they are also integrated with some of the other existential problems that IFES students encounter academically and personally. The climate crisis is also a health crisis, as stakeholders globally are beginning to recognise. It is indivisible from problems of civic oppression and geopolitics, and it is, of course, already devastating the world's poorest people.
A matter of witness, discipleship, and obedience
As we strive to be salt and light (Matthew 15:13-16), a global movement of students who claim to follow Jesus, we cannot ignore the real impact on real people. We must also understand the injustice that the global North has perpetuated. Christians in the USA, the UK, and the European Union, in nations with the greatest cumulative culpability for ecological damage and carbon dioxide emissions, who are facing minimal consequences, cannot dismiss climate justice as too far away and too big. On current trends, parts of Africa and South Asia will become entirely unliveable in the coming decades due to climate change. We're a global student movement, and we're part of a global church. Our Biblical mandate is to care for all people, to champion justice, and to remember the suffering of brothers and sisters in Christ (Hebrews 13:3).
This is also a matter of witness. Peter Harris, founder of A Rocha International, a network of Christian organisations dedicated to the conservation of nature, writes that in A Rocha's early days "it was alarming to find not only that there were very few Christians working in environmental organisations, but that the typical narrative was that Christian thinking and practice were the prime culprits for environmental degradation." Harris was told by a prominent conservation leader that "evangelical theology and unrestrained corporate behaviour were the two greatest threats to global biodiversity, and they frequently overlapped in the person of their leaders".
This embarrassing reputation, arising from an unbiblical neglect and exploitation of the natural world, needs to be relegated to the past, particularly in order to reach a student generation very aware of the climate crisis. A holistic methodology of engaging meaningfully both with Scripture and the issues in the university will equip students to reject both corporate greed and environmental apathy in their own decision-making, letting the gospel inform their approach to their careers, the natural world, and their accountability as global citizens.
Recently the student group in Bratislava from VBH, the IFES movement in Slovakia, took to the streets in partnership with World Cleanup Day, a secular global initiative which began in Estonia. After cleaning in the streets, they held an event to discuss the signature of God in creation that we see in our surroundings. The idea was to help students praise God for his handiwork and honour him by caring for it. "We feel very strongly that God gave us the responsibility of being stewards on this earth," says Dominika, VBH staff worker. "We see how we have failed in this task." Repenting of our own selfish, careless exploitation, we can sing with the Psalmist "the earth is the Lord's, and everything in it" (Psalm 24:1).
"Acknowledge him in all your ways" (Proverbs 3:6) 
The global nature of our fellowship makes the question of long-distance travel inevitably difficult. The pandemic made that all too evident, proving that we can function online yet making us feel the emotional and spiritual lack of real connection. There are important individual judgements to be made, and of course, alternatives are not always available. It is nevertheless refreshing to make good choices like this when opportunities come.
Guatemala is one of the most vulnerable countries in the world to climate change. The premise of Johnny's project is that bringing into conversation Guatemalan students from different disciplines who know their theology will generate powerful solutions. Developing resources from these discussions can also help the efforts multiply. "The environmental crisis requires the involvement of different types of people, including academics from different disciplines, politicians, religious figures and citizens", says Johnny. "This is difficult to achieve in society, but a strength in IFES movements."
Similarly, having founded Another Sound of Africa University, architect Johnny Ngunza is leading a project which takes a more focused approach to the same themes. His work tackles soil erosion in his city of Beni, a problem which not only hinders urban economic development, but leads to pollution, soil degradation, and habitat loss.
Together with GBU students, Johnny is testing bioclimatic architecture and new construction, as well as ecological techniques. Workshops, conferences and training foster integration of theology with environmental questions. "In this development phase", says Johnny, "the floor is given to the students as they materialise the ideas they conceived during the innovation workshops. It is a joy for me to see them take ownership of the project and build on Biblical and scientific foundations to make concrete proposals."
The gospel for a creation subject to frustration (Romans 8:20) 
As Johnny's project perfectly demonstrates, environmental issues are indivisible from economic problems, and both must be considered in order to witness with impact in our society.
There is more to be done to improve our response to climate change, and a splintered, single-minded approach won't work. The Bible doesn't treat Jesus in that way. In Romans 8, Paul explains the incredible idea that the entire creation is redeemed through Christ; it is through Christ's victory that "the creation itself will be liberated from its bondage to decay and brought into the freedom and glory of the children of God" (Romans 8:21).
The story God tells is so much greater than our little purposes. In Colossians 1:16 we read that all things are created through and for the Son of God. A view of redemption which includes the very world we inhabit will not only motivate us to care about preserving what God has made for himself, but will give us deeper understanding of the gospel we present to students. Creation care is not a deviation from our purposes. It is an expansion of our knowledge of God and the depth of glory in which he calls us to join him.