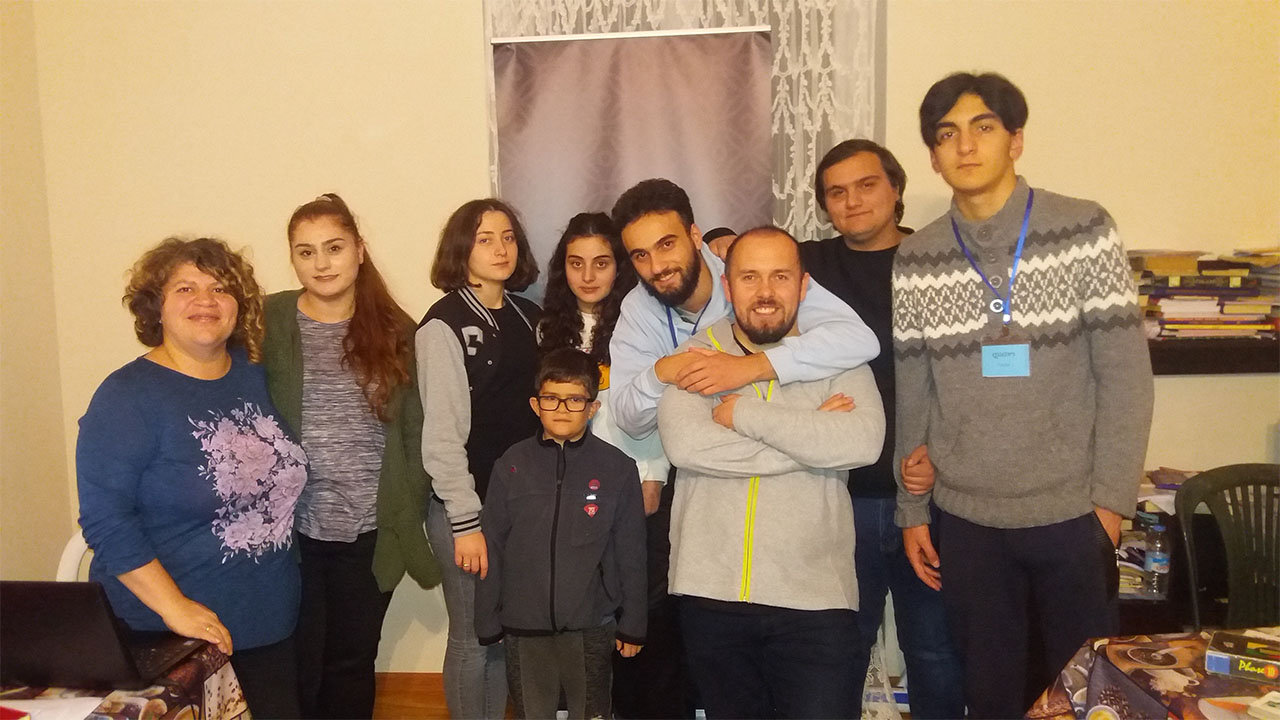 Georgia: Students reaching students in a new city in Georgia
This weekend, Christian students from the city of Kutaisi are going away together for the first time. Until a year ago, there was no SKSK ministry happening at all in the city. Now, students are gathering to learn about how they can reach out to their friends with the good news of Jesus. God is at work in this city.
One student particularly grateful for the support of SKSK is Lana. Lana is a fourth-year student from a large Christian family. She's been praying for her three friends, Ira, Mira and Mano*, for a long time. They agreed to go along to a Christmas party. Since then, Lana and her three friends have met up with the two new local SKSK staff workers. Lana is praying that Ira, Mira and Mano would be willing to start studying the Bible together.
Join us in praying for Lana and other Christian students in Kutaisi as they seek to share Jesus with their friends.
Pray for the weekend away to be a great time of building friendships and growing in love for Jesus.

Most people in Georgia identify as Orthodox, and some are hostile towards evangelical Christians. In this context, pray that SKSK students would share their faith authentically, with boldness and genuine love.

Pray for

Ira, Mira and Mano

to be willing to read the Bible with Lana. Pray that they would come to faith this year.
* names changed
Thanks for praying with us!