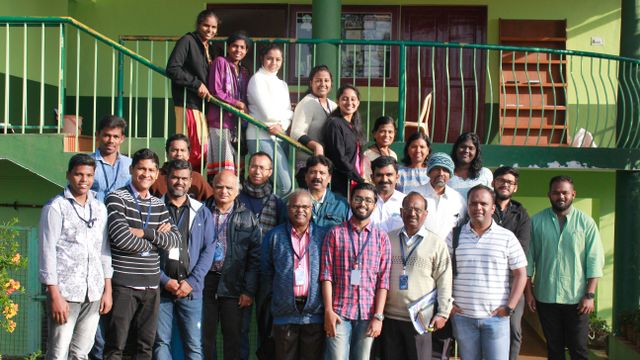 India: Pray for a lifestyle of evangelism in India
The number of students in India is staggering. Today there are 35 million. Scholars predict that by 2025 India will have more students than any other country in the world. The harvest field is truly vast.
In response to this, UESI India has been investing in discipleship and training to equip their students and graduates to live and speak for Jesus. Already this year they have held workshops on conversational evangelism, evangelistic media, mentoring servant leaders and missions.
India is not an easy place to share the gospel. The spiritual climate can be very tense, as staff worker Athma shared:
"There's an anti-Christian spirit arising in some of the religious fundamentalist groups who deliberately attack Christians involved in prayer and evangelism. Pray for Christian students to be vibrant in evangelism, to make it our lifestyle, and to be bold and patient in facing opposition."
UESI will hold another mission training camp in a few weeks' time.
Please join us in praying for the camp:
Pray for many more workers to be raised up and equipped to reach the vast harvest fields within India.
Pray for students to be shaped by godly priorities and make wise decisions about their career and ministry after graduating.
Pray for God to provide for the financial and personnel needs of the camp.
Pray for pioneering on new campuses across India.
Thanks for praying with us!