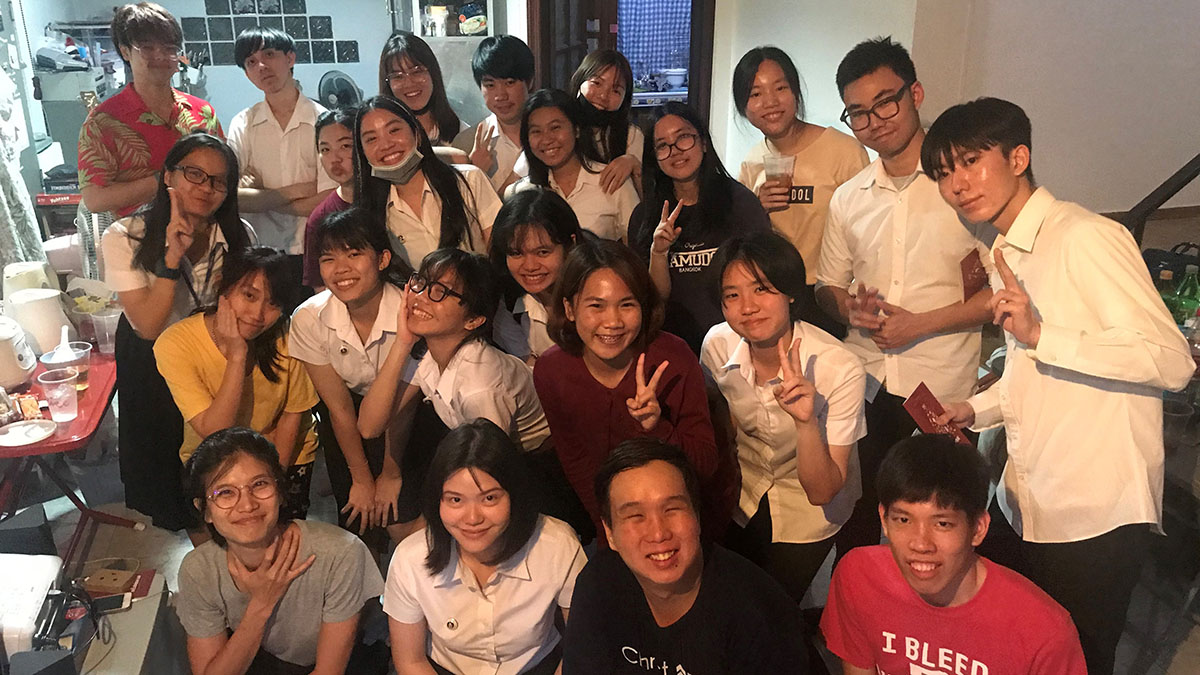 Thailand: Instant Christmas, constant love
Invitations had gone well this time. Pun and Love alone, two Christian students from the same faculty, had invited ten friends between them to the TCS Thailand Christmas party, Instant Christmas, constant love. TCS students wanted to introduce their friends to the constant love of Jesus. The food was the instant part! The guests all squeezed into the small apartment, instant noodles in hand. Once inside they could add the extras – cheese, chicken, mince, mushrooms, pak choi – all provided by the TCS host.
Between the food, the games and the singing, the TCS students shared what Christmas is all about. They watched a short Bible overview on video and then Pun shared how the gospel message is good news for us. It's like a present, that we need to open and accept, Pun explained. What will your response be? For some, it was the first time they'd heard the big story of the Bible.
Will you pray for these students who heard the gospel last month?
Pray that they would want to find out more and that their Christian friends would be prayerful in following up on conversations started at the party.

Thank God for the courage of TCS students like Pun and Love, inviting their friends to hear the gospel. Pray that they would continue to be courageous witnesses, living distinctive, attractive student lives.

Pray particularly for Ling* who has been coming to church and to a TCS Bible study regularly, and has recently taken the step of faith. Pray that she would be discipled well this year, growing in her love for Jesus and for evangelism.
Thanks for praying with us!