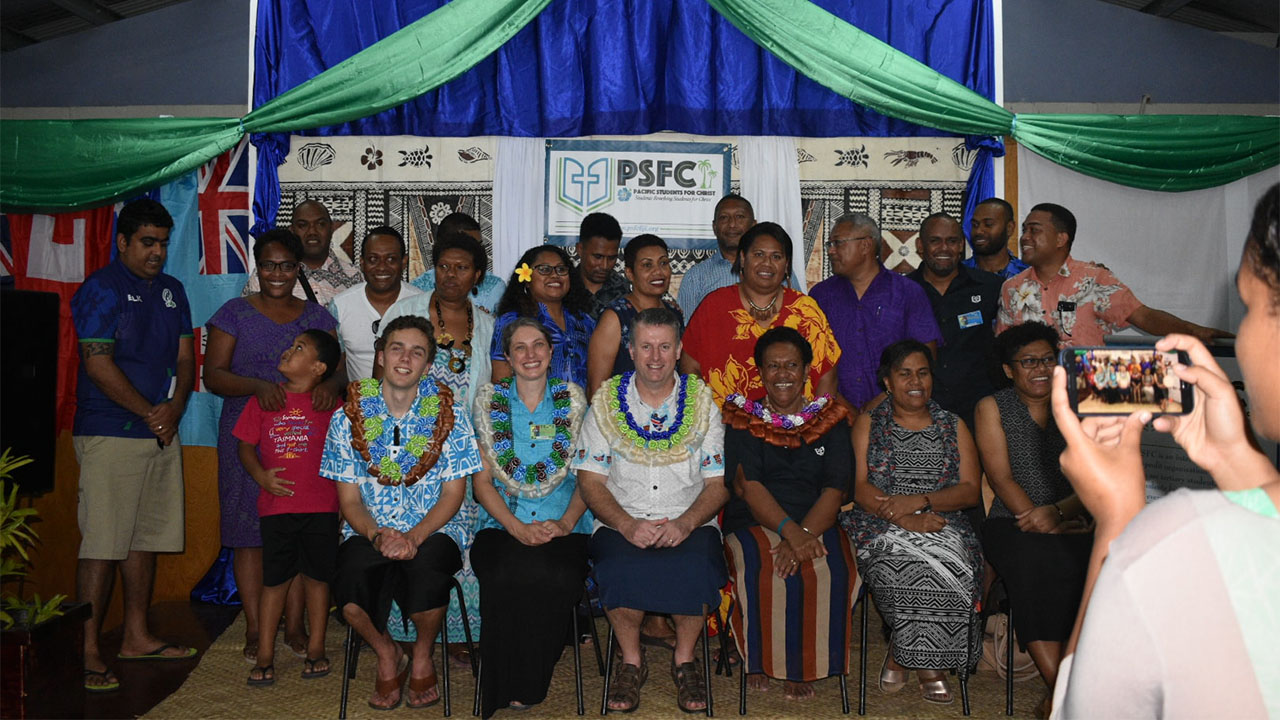 Fiji: How one student from TSCF New Zealand serves PSFC Fiji
"Hi Uncle Dan, I was wondering about the possibility of coming to Fiji for about three weeks at the end of June/start of July. I'd really like to volunteer and was wondering if you had any ideas about this?"
The Facebook message was from Craig, a communications student from TSCF New Zealand. He and PSFC Fiji staff worker Dan had met nine months before when Craig had travelled to Fiji for a week:
"It was through conversations with PSFC staff that I saw real challenges to the gospel prosperity teaching, nominal Christianity and division between churches. But I also saw how PSFC is taking on these challenges by being a Bible-based, interdenominational organisation which proclaims the full gospel. Seeing the real need for this ministry, I offered to volunteer in any way I could during my mid-year break."
It was agreed that Craig would go for three weeks to help redesign the logo and build a new website. It was a real encouragement, as PSFC had been praying about finding someone to do it for years. The new logo and website were successfully launched at PSFC's recent annual conference.
Thank God for partnerships between IFES movements and pray that more students would seek out opportunities to serve like this.
Pray that the new website would enable many more students and graduates to hear about and support PSFC, so that many more may hear about Jesus.
Pray for Craig as he seeks to continue supporting PSFC while studying in New Zealand.
Thanks for praying with us!