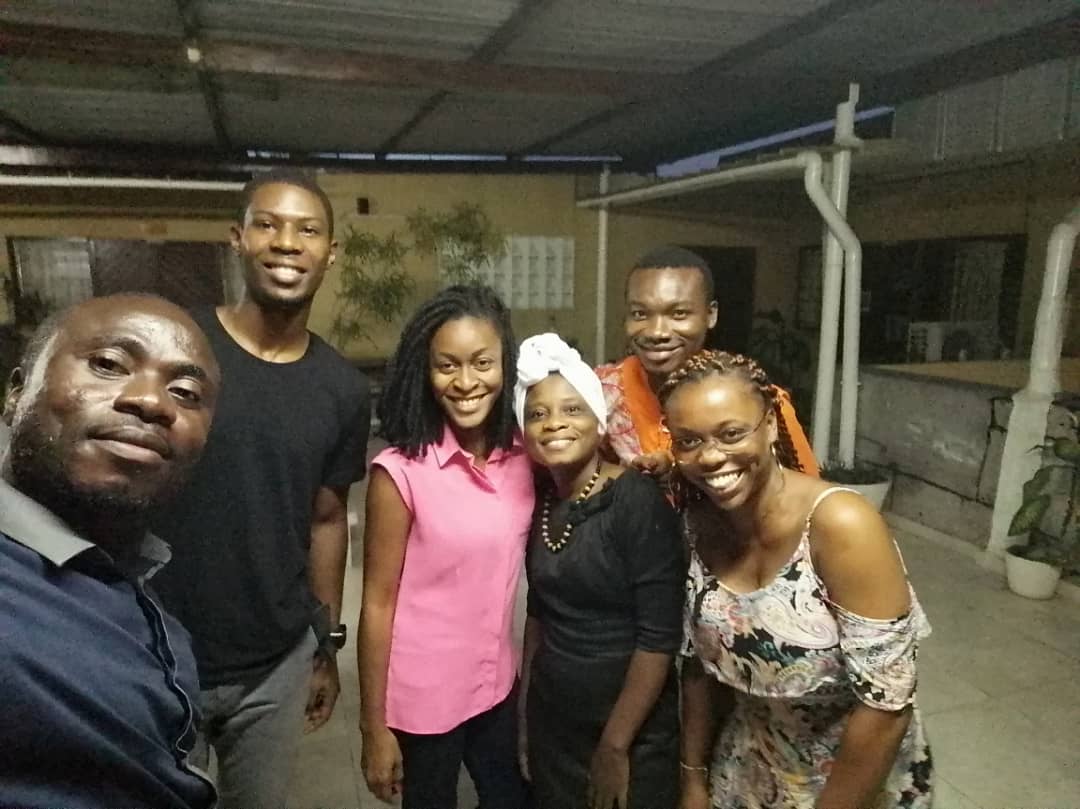 Côte d'Ivoire: Frail shoulders, big God 
It was a big calling. Nina raised her head from her prayerful position.
"No, Lord, that is too big for my frail shoulders."
But the idea didn't go away. Instead, God is using a new IFES initiative to bless and propel the passion he has been nurturing in her.
Nina has a vision for her country. When she looks around at the criminal justice system in Cote d'Ivoire, she sees so many problems – overcrowding, poor treatment, and poor rehabilitation processes. She knows there is a way to redeem this broken system using her studies in psycho-criminology and theological practices.
"I seek to contribute to the development of Africa, to develop a network of criminologists who bring solutions and answers to the broken criminal justice system, particularly in Cote d'Ivoire, to be able to open an institute of criminological expertise which will serve the whole of West Africa, where prisons are a real misery. I have always wanted to achieve these objectives, and for that I have committed myself to scientific research."
The goal of Nina's research is to highlight the link between prison overcrowding and criminal careers and to propose a method of in-custody treatment that will help prisoners reintegrate into society and reduce the numbers in prison. After writing her research plan, Nina still felt that she lacked the mentorship to guide her research along biblical and theological lines. So, Nina applied to be a catalyst through the Logos and Cosmos Initiative.
The Logos and Cosmos Initiative is a new program from IFES which equips students, staff, and academics in Latin America and Francophone Africa to fund and carry out projects in the university which foster dialogue between theology and the sciences. Nina was selected for the first cohort and will have the opportunity to be a part of scholarly networks and conferences, curricula and training events for campus fellowships and to publish study guides and articles. Participants are called "catalysts" because of their unique potential to bring gospel-centred change to their societies and universities through their studies.
Although Nina felt the calling was too big for her, the Logos and Cosmos Initiative is an answer to prayer.
"[It is a way to] show through my research… that the solution to the crisis of criminal justice is not found in the construction of bigger prisons, but in Jesus."
Nina hopes that through her time with the initiative she will learn how to better integrate theology into her studies, to speak coherently on issues relating to faith and science, and to be able to share the good news through literature and social development work.
As Nina embarks on this project, she asks that we support her in prayer.
Pray that God will give her an open mind and new understanding of who he is.
Pray that she will gain a new perspective on her field and how she can use it to share hope.
Pray that she will see hearts brought to the Lord through her research, her witness, and the project she will run at the university.
Pray also for the other 35 catalysts who are also participating in the Logos and Cosmos Initiative this year.