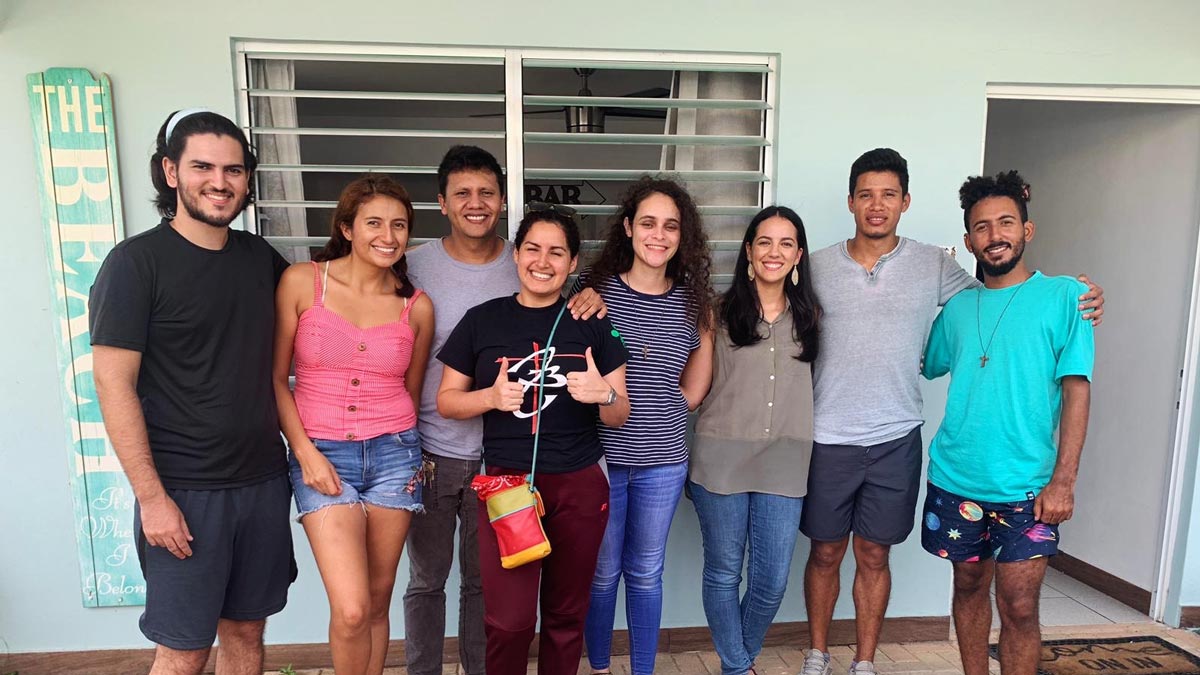 Puerto Rico: Engaging the university as Christ's ambassadors
Vega Baja, a small coastal town in northern Puerto Rico, sees thousands of locals and tourists flock to its beautiful beaches every year. Some go to enjoy the wildlife and scenery, others the water sports and swimming. But last weekend, 20 ABU Puerto Rico students arrived in Vega Baja for a very different reason: they were there to look at the Bible.
During their annual retreat, in a rented beach house by the sea, the students used the IFES resource The Word Among Us to dig into Scripture. They wanted to trace God's big story through the Bible and see how it fits with our story today, and particularly how it relates to our involvement in society.
Many of the group members are activists. They're involved with other university societies and causes – political, environmental and human rights-related. During the retreat the students spent time wrestling with big questions, asking themselves what it looks like to engage with the reality of their society with a biblical worldview.
Join us in praying for them:
Thank God for the fellowship, teaching and good discussions the students enjoyed. Pray that they would continue to dig into Scripture throughout the year.
Pray that the students would be actively involved in campus life and societies with a Christian mind, as Christ's ambassadors.