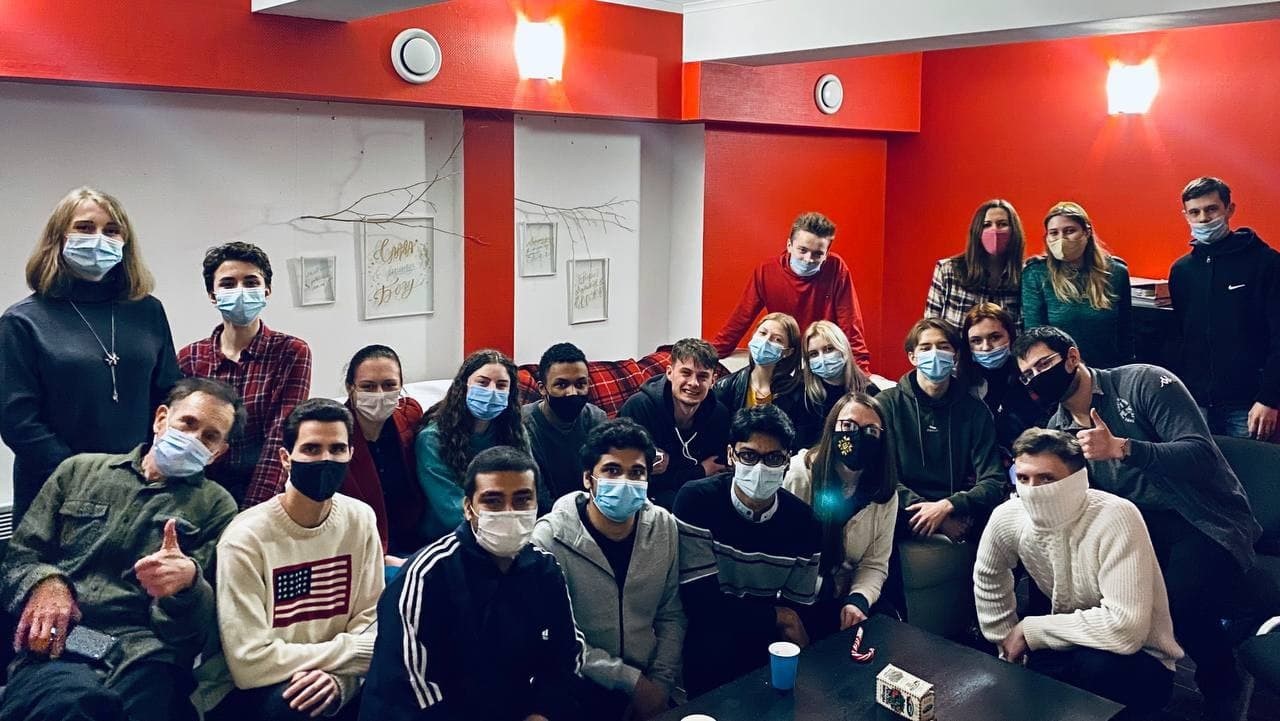 It was just a routine stop on her list of errands for the day. But when Hanna ran into the post office, she was unaware of what that simple task would lead to.
In Ukraine, everyone knows that Kiev is a study destination for foreign students. So, Hanna was not surprised when she spotted two Indian students also battling the queue in the busy office. She said hello. And soon, the three were chatting as friends. Hanna invited them to an English movie night in her home, and they agreed to come. After that, the students started regularly joining social events and CCX Ukraine meetings. In fact, their numbers grew. One evening, one of the guys showed up with more of his friends. And when a CCX student eventually invited them to church, they said yes.
This is the heart of international student outreach in Ukraine, and everywhere: students understanding the need and the call to love the foreigner.
Kharkiv is also a city with many international students. The team there is running adaptive Russian language courses, popular among students from traditionally Muslim countries like Turkey, Algeria, Morocco, Syria, Egypt, and several African countries. These meetings are opportunities to invite students to international and Ukranian Bible studies. By studying the story of Abraham, the team has observed how other cultures approach biblical passages differently, especially those from a Muslim background. The hope is that with God's help, students in Ukraine will be able to sow seeds of truth in the hearts of foreign students.
This week, pray with us for international student outreach in Ukraine.
Pray for more day-to-day encounters with international students. Pray that CCX students won't miss the opportunity to invite them to regular events.
Pray that CCX students will develop genuine friendships with foreign students and understand the importance of walking through life with them.
Pray for the students they are reaching now, that they will continue to ask questions about faith.