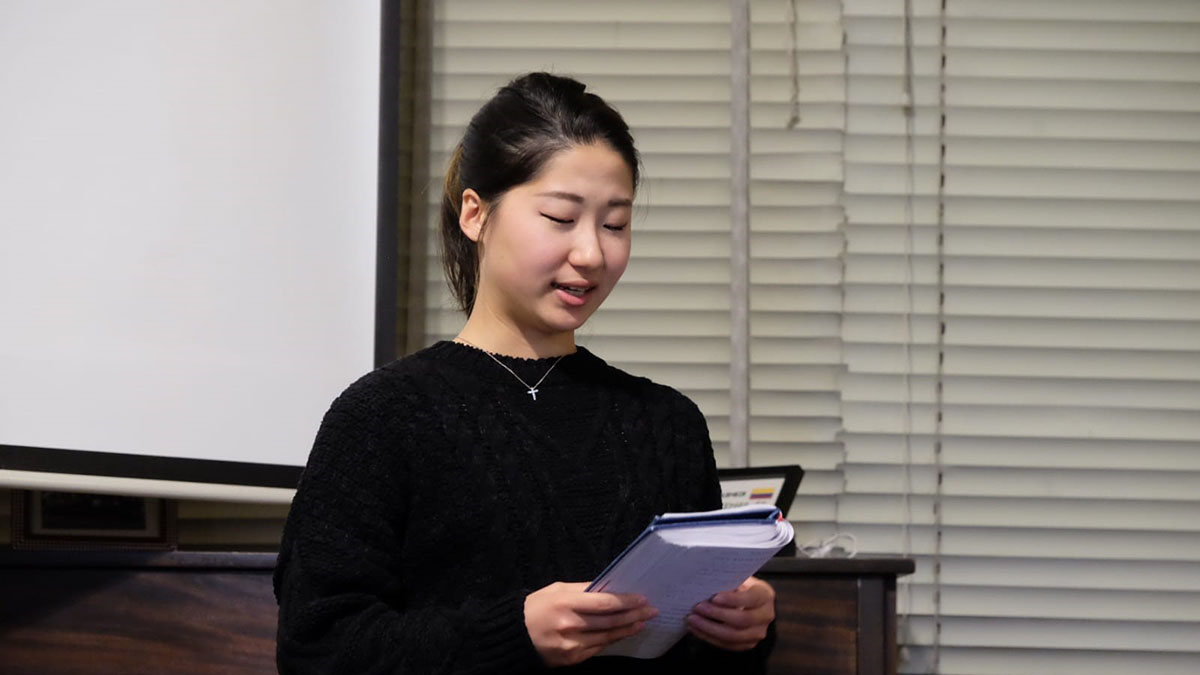 Why I'm thankful for KGK Japan
Japanese student Honoka shares her story
My name is Honoka. I was raised in a non-Christian home. After graduating from a protestant middle and high school, I stopped reading the Bible. But while studying Spanish at university, I was introduced to KGK Japan by a friend, and was saved last year during a summer camp. It has been almost two years since I found KGK, and 14 months since I got saved. KGK became the most important place for me at university. I want to share three things that I am particularly thankful for:
Recharging my batteries to love my neighbour
Our KGK group met every morning at 8am for devotions. We read the Bible, shared what we had discovered and prayed for each other. I loved these times! It was so important for me to hear God's words, dwell on His will and feel His love, before jumping into the non-Christian environment.
I have never been good at forming relationships, and in a non-Christian community it has been my biggest challenge to love my neighbour. I lose the power to love others the moment I am away from God. But because of that fellowship time with my Christian friends each morning, I could recharge my spiritual batteries to love my neighbours on campus.
We could see God answering our prayers and could feel God's grace being poured into the smallest details of our lives. My sister showed no interest in church, and I was very desperate for her. Yet through the prayers of my friends every morning, she started to change and eventually she too gave her life to Christ!


Learning from my friends 
It was a huge blessing to be able to learn from each other. There were so many times when I admired the faith of my friends. The reason I was able to know God was because I saw the beauty of the KGK members praying together. When I looked into the eyes of my friends talking about God, I really knew that God exists! It was wonderful to be in that kind of environment.
The chain reaction of salvation
I was introduced to KGK by a friend and was saved a year ago. My friend then started to participate in KGK activities too, and accepted Jesus at camp this year, exactly a year after me. I feel so overwhelmed to see God's big, detailed plan in this chain reaction of salvation. Now I wonder how I was ever able to live without God! Before I met Him, I was easily crushed by anxiety and I always felt stressed about very small things. It was such a blessing to have been saved during my campus years, and now I wish that many other students will be saved along with me.
I am now studying as an international student in Colombia. I have joined the local UCU group (UCU is the IFES movement in Colombia). I felt God call me to start leading morning devotions here. So now we meet at 8am every morning to read our Bibles and pray. If God will use me, I want to serve Him here in Colombia, or in KGK Japan student ministry in the future.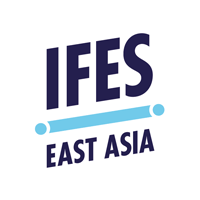 East Asia Week 2019
Jesus is doing incredible things in the lives of students in our biggest global region. Learn from students and find out how God is calling many to know him in some difficult contexts.