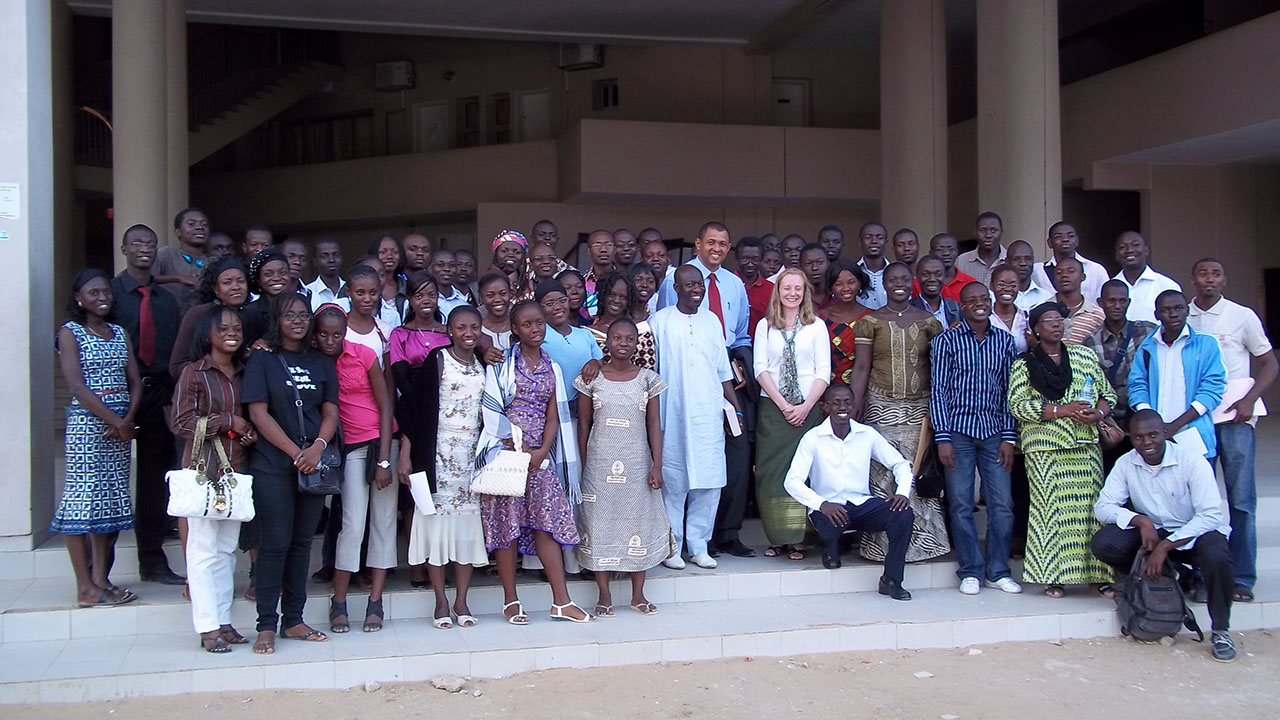 How student work began in Senegal
Denyse Perret boarded the boat, along with her ten-month old baby and all their belongings, packed into barrels. The young French mother, pregnant with her second child, was bound for the city of Dakar in Senegal. She was to join her husband Louis there. He had spent the last ten weeks scouting out student ministry opportunities across West Africa. But Dakar was to be their home for now. Their mission: to pioneer student ministry.
Dakar was the only university city in French-speaking Africa at the time. Denyse and Louis had no student contacts initially. Their starting point was the cafeteria of Fann University where they would meet students and invite them to visit their home. It was slow going. In a predominantly Muslim environment, Christian students were wary of engaging in evangelism. But over the following 12 months, an evangelical student movement took shape. Student organisations were illegal, but the group boldly and prayerfully sought permission from the Muslim government to register. GBU became the only officially recognised student group in the country.
In Senegal today, evangelical Christianity is growing, but remains a small minority at just 0.17%. There are around 300 students actively involved in GBU Senegal, sharing the gospel and seeking to start new groups.