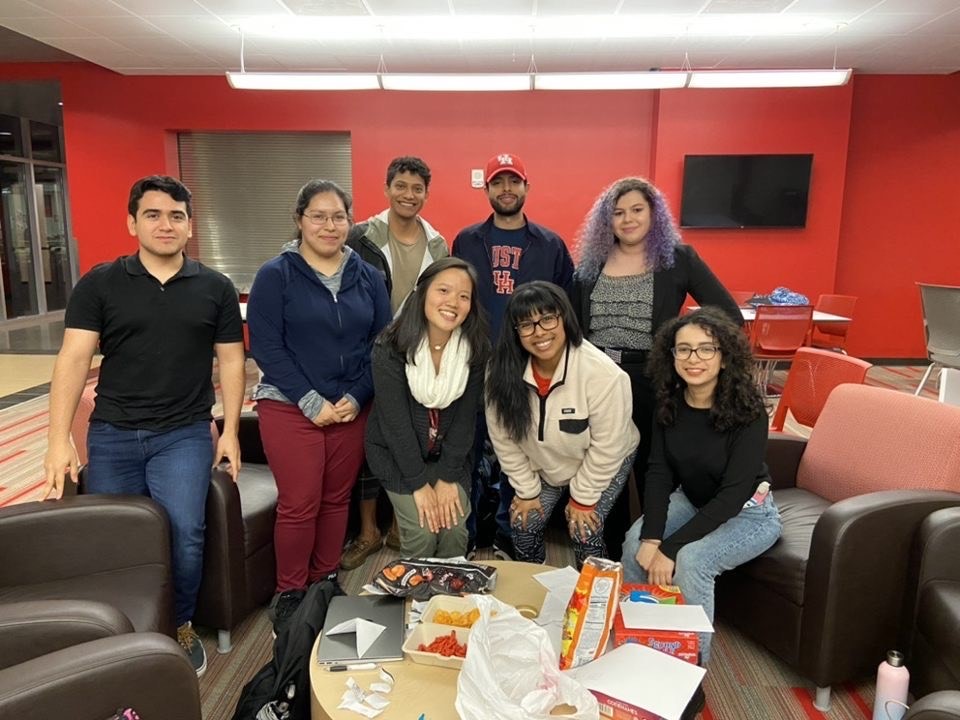 United States of America: Stepping Out
It all started with prayer. Over a little table in the University of Houston student center, Hannah Chang and Elizabeth Barrera bowed their heads together, asking God to lead them to the right students.
Hannah, an InterVarsity USA student leader, had a burden for Latino students. Recently she learned that they comprised 32% of the student body, yet their InterVarsity student groups did not reflect this. She asked Elizabeth, a ministry coordinator from a nearby region, for advice on how to reach these students. Elizabeth suggested that first they prayer walk through the student center.
Their prayer walk led them to Edith and Milagros. After striking up a conversation, Hannah noticed that they were signing up for academic advising appointments. Hannah says that this small detail led to a conversation with a great outcome.
"The rest of our conversation ended up with them asking me questions about the best way to get advising appointments. In that moment, I realized that building trust does not just mean talking about the gospel. It means living out the gospel by meeting people where they are and seeing how we can do life together! At the end of our conversation, I invited them to have lunch with me the following Monday, and they both said yes. At the lunch, I asked if they would be willing to do a Bible study with me on Friday, and they said yes again!" 
Hannah is an Asian American student who says she knew little about Latino culture before getting to know Edith and Milagros. She said she initially felt nervous to invite them to a Bible study, but she knew God was guiding her.
She has continued to meet and invite more Latino students to her Bible study. She says that crossing cultures does not have to be scary. Rather, she has found that the best way to learn about another culture is simply to make friends.
"As I continued to build relationships with Latino students, I continued to learn more about their families, their traditions, and their stories. Crossing cultures is hard, but we're missing out on so much if we choose to only stay with our own ethnic groups. God has created different cultures and ethnicities, and He loves them all.  Pursuing Christian fellowship across racial lines allows us to see parts of God that we don't always see in our own." 
This week let's praise God for the beautiful diverse church he has created and pray for students who are venturing out of their own culture to reach others.
Pray that students would become aware of the need for outreach to diverse groups and cultures on their campuses.
Pray that students would have the courage to step beyond their own cultural bubbles and pray that they would approach new cultures with a teachable spirit.
Pray for unreached student groups on campuses around the world. Pray that they would be open to friendships with IFES students who care about them.