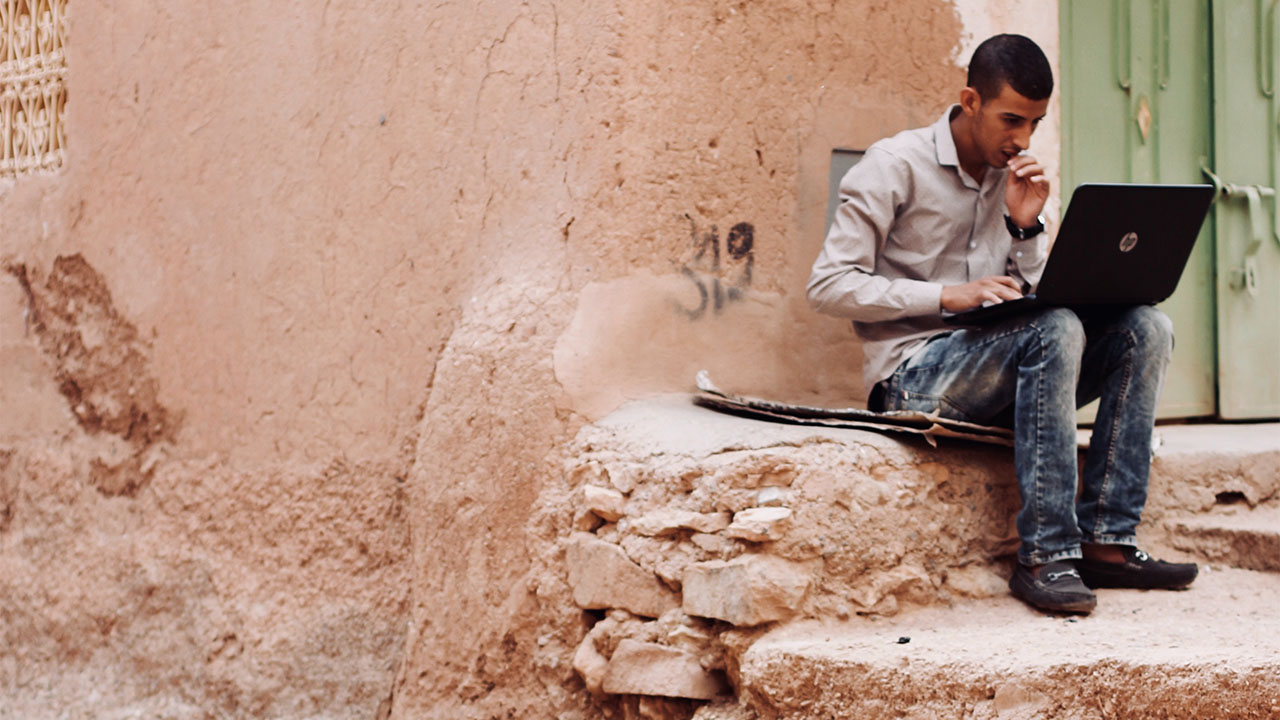 Francophone Africa: Clinging to God's Word
In some countries it is illegal for local students to join Christian activities, so the movement is made up entirely of international students. Yacoub is a staff-worker in one such country in Francophone Africa. He's been encouraged to see students built up in their faith here then returning to their home countries – often other sensitive locations – to pass on the good news:
"The mission of the GBU begins with international students who will finish it elsewhere. During their time here, students discover the love of our Lord and cling to His Word."
One such student is Haady*, a friend of Yacoub, who came to know Christ more deeply while studying overseas. He has recently returned to his home country and has got involved in the local GBU group. Living and speaking for Christ in such a hostile environment will be hugely challenging.
Yacoub asked us to pray for student ministry in his country:
Pray that the Lord would raise up more faithful workers for the harvest field.
Pray that the Lord would give us effective strategies for getting to know international students and creating new cell groups, so that the work can advance.
Pray for those like Haady returning to sensitive locations. Pray that they would find fellowship and support in their home countries and pray that they would stand firm in the face of suffering and persecution, clinging to God's Word.
*name changed
Thanks for praying with us!