Plan and Prepare for World Student Day
Find everything you need to go deeper and make a World Student Day plan that works for your prayer group.
We have everything you need to pray alone or to run your own World Student Day prayer meeting with your student group, church, or group of friends. Find prayer requests from real students around the world, maps, devotional reflections to help you pray.
Download our prayer cards, maps and devotional here

Get our devotional reflection here here

Find our prayer cards here
Understanding World Student Day
What's behind this year's theme?
'Renewal' is an expression of our salvation, and the bedrock of God's plans for heaven and earth. The better we understand this, the more we can have confidence to come before him in prayer.
Use these reflections to prepare your own heart or to set the tone for your World Student Day meeting.
Why did we choose this theme for this year?
As well as its Biblical resonances, the theme renew expresses our desire for God's fresh work among the world's students after the pandemic and other recent global challenges.
We'll be praying for weary students and staff, many of whom have endured a huge amount of online study and ministry.
We'll be praying for universities, cities, and even countries where IFES-related ministry needs a new start after the obstacles of the past few years.
We'll be praying for efforts to launch work in countries where IFES work has never flourished or never been attempted.
We'll be praying for the revitalisation of the global fellowship, with student disciples from over 180 countries, in godliness, zeal, and joy, as the new IFES global strategy unites us in a renewed vision.
Around the world there are many efforts in progress to restart ministry where needed. Some of these include:
IFES national movements striving to restart a ministry in a particular area. You may remember, from this year's Global Generosity Day , the replanting efforts from PSFC, Fiji's national movement. While their ministry in Vanua Levu, the Fijian north island, was stalled by the pandemic, work is underway to restart a campus ministry with a new staff worker.
IFES regional teams helping to reignite entire national movements. This, too, was a focus on Global Generosity Day this year, as the EPSA regional team works in Namibia.
IFES movements working to rebuild after a crisis. Before the war in Ukraine, CCX was a thriving ministry. In only a few months since the devastation wreaked by the Russian invasion began, they are already looking towards a vision of rebuilding.
Joining in World Student Day
Download prayer cards with the prayer requests sent in from students around the world, and pdf maps of each IFES region, to help you structure your prayer meeting.
These videos can help introduce IFES and set the tone for your prayer meeting.
Don't be alone
Are you planning to join World Student Day as an individual? Perhaps you wish that your student or church group could have a closer connection to students in another part of the world?
This year we are using IFES Connect to help link prayer groups across the world. Join the group, meet your brothers and sisters in other parts of the world, and find another group of students to pray with online.
How to Pray on the Day
Invite your Christian friends, your student group, or your local church to join you.
Pray as you walk around your campus.
Put on worship music and praise God. Listen to music from the countries you pray for.
Use prayer cards or a map of the world to inspire your prayers.
We don't want social media to be a distraction, but we do want to hear about your prayer meetings. If it is safe to do so in your region, send us a photo or short video via Facebook or Instagram. Tag any posts with #ifeswsd.
Understanding World Student Day
What could your prayer meeting look like?
To inspire your planning, here are some stories of what students in four different countries in Francophone Africa did for World Student Day 2021.
Côte d'Ivoire: This moment: understanding the here and now 
Last year, World Student Day occurred not long after GBUCI Côte d'Ivoire's National Camp, so there was much enthusiasm for the event. In keeping with the theme verse, which was Esther 4:14, many campus meetings included Bible study sessions on the chapter throughout the day. There was also an online prayer gathering with members of the movements in Gabon, Togo, and DR Congo.
In Abidjan, students also fasted before they gathered in the evening for a moment of sharing, prayer, and testimony. "The involvement of the students at all levels made this day a success", says Lynda, a member of the movement. "They understood, like Queen Esther, the mission assigned to them in their local contexts. More than ever, they are convinced they have a decisive role to play in this moment!"
Cameroon: A day of sharing, a week of dedication 
"It was a day of sharing", says Laetitia, a staff worker from GBEEC Cameroon. Students shared experiences with those from other movements, shared the gospel on campus, and shared food together. In 2021, there were two main activities.
Firstly, reflection sessions took place. There were times of meditation, sharing, and worship. Throughout the whole week the students were mobilised in online prayer groups and networks. This was a way for students to rededicate themselves to the Lord, praying for non-Christian friends, and the work of God in other national movements.
The second activity was a campus outreach, demonstrating the love that GBEEC members have for other students. We sing a hymn in our groups which has the lyrics "pray, act". Wonderfully, several students responded to the call to follow Jesus Christ, and some were interested in joining the movement.
Through all of this, GBEEC students have a better understanding of how great the mission really is. But they also saw that through prayer, and the right actions, God graciously brings fruit for the development of the work.
Togo: Broadening the vision 
"World Student Day 2021 was a unique experience," recalls Alexandra, staff of GBUST Togo. It began at 5:30 am with prayer in small WhatsApp groups. There was also a chain of prayer throughout the day across the country.
Later, on campus at the University of Lomé, students gathered to discuss and pray around the theme "This Moment". At 7pm, the celebration turned to pray for movements around the world. It was an opportunity to develop the students' missionary spirit and expose them to the realities of other movements.
In an online meeting with the movements in Congo, Côte d'Ivoire, DR Congo, and Gabon, we discussed and prayed for the skills of students to communicate the gospel with creativity in times of crisis. Finally, to connect with other IFES students internationally, they produced a video, which you can watch here.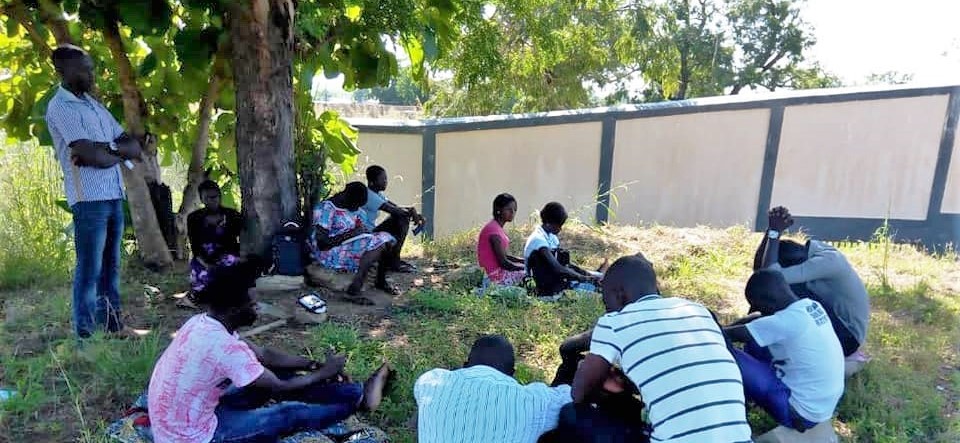 Madagascar: New ways of meeting to pray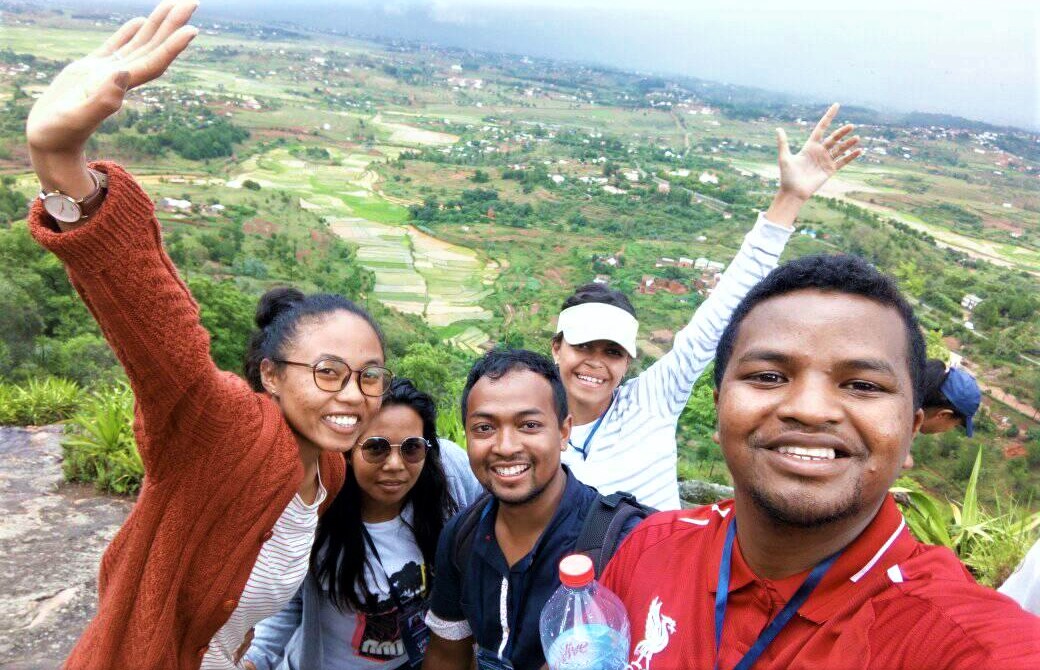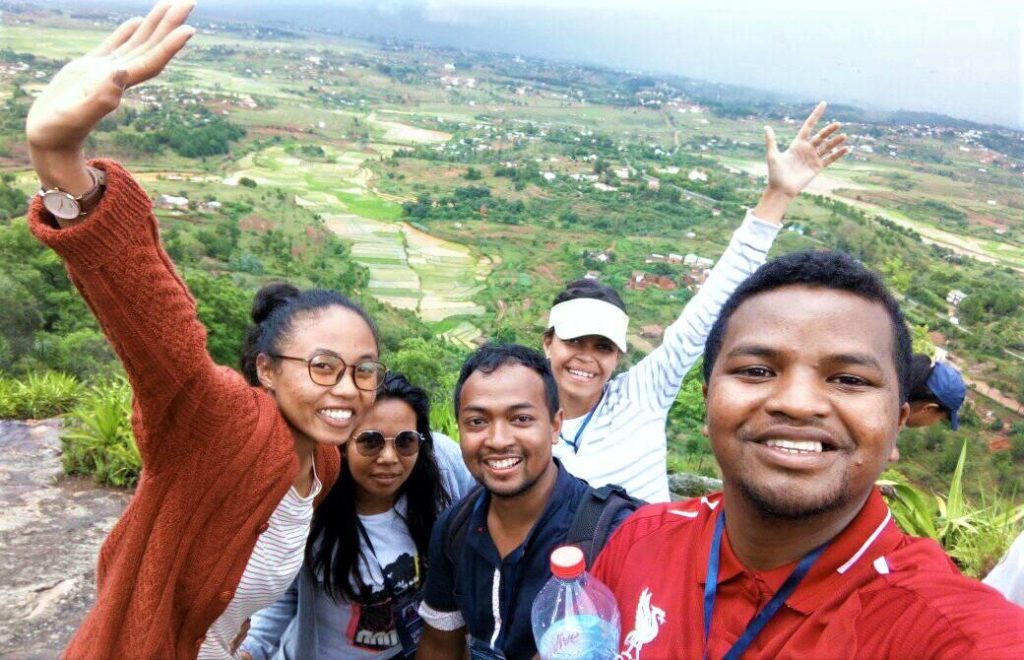 Due to the COVID-19 pandemic, the university calendar in Madagascar was very disrupted around the time of World Student Day. The majority of universities were still on holiday, and students were living with their families.
Some groups simply travelled to pray together, and while some were unable to meet in person, they shared prayer topics, leaving room for members to pray wherever they were.
The students had to be creative in order to live this exceptional moment in unity. Some groups organised a camp especially for the event so that their members could meet in a joyful way. Others went on a trip to enjoy the majestic landscape in the open air. Nonetheless, the creativity of the students showed that prayer is significant, and worthy of extra effort.
Let us know what you do with your World Student Day 2022 by sharing on social media with #IFESWSD or by emailing hello@ifesworld.org.
Stay in Touch
Sign up to the WSD emails for updates that will help you plan for the day, including prayer cards, video, and design resources.