IFES WORLD ASSEMBLY
2-10 August 2023 – Indonesia
IFES World Assembly takes place every four years, gathering IFES students, faculty, staff and board members from all over the globe.
In 2023 we're thrilled to have Perkantas Indonesia hosting World Assembly – and for the first time ever, those unable to travel to World Assembly will be able to join some parts of the conference via livestreamed events.
Together we'll explore the theme 'Tabah dan Tangguh: Witnesses in the University and Beyond'. In sermons, seminars, small groups, and the arts, we'll journey together through the book of Psalms to hear what God has to show us about becoming resilient witnesses who can thrive together in ministry amidst all of the challenges we face in the world today.
God has used this gathering in remarkable ways to further gospel mission and ministry in the world's universities. We can't wait to see what he has in store for us this time.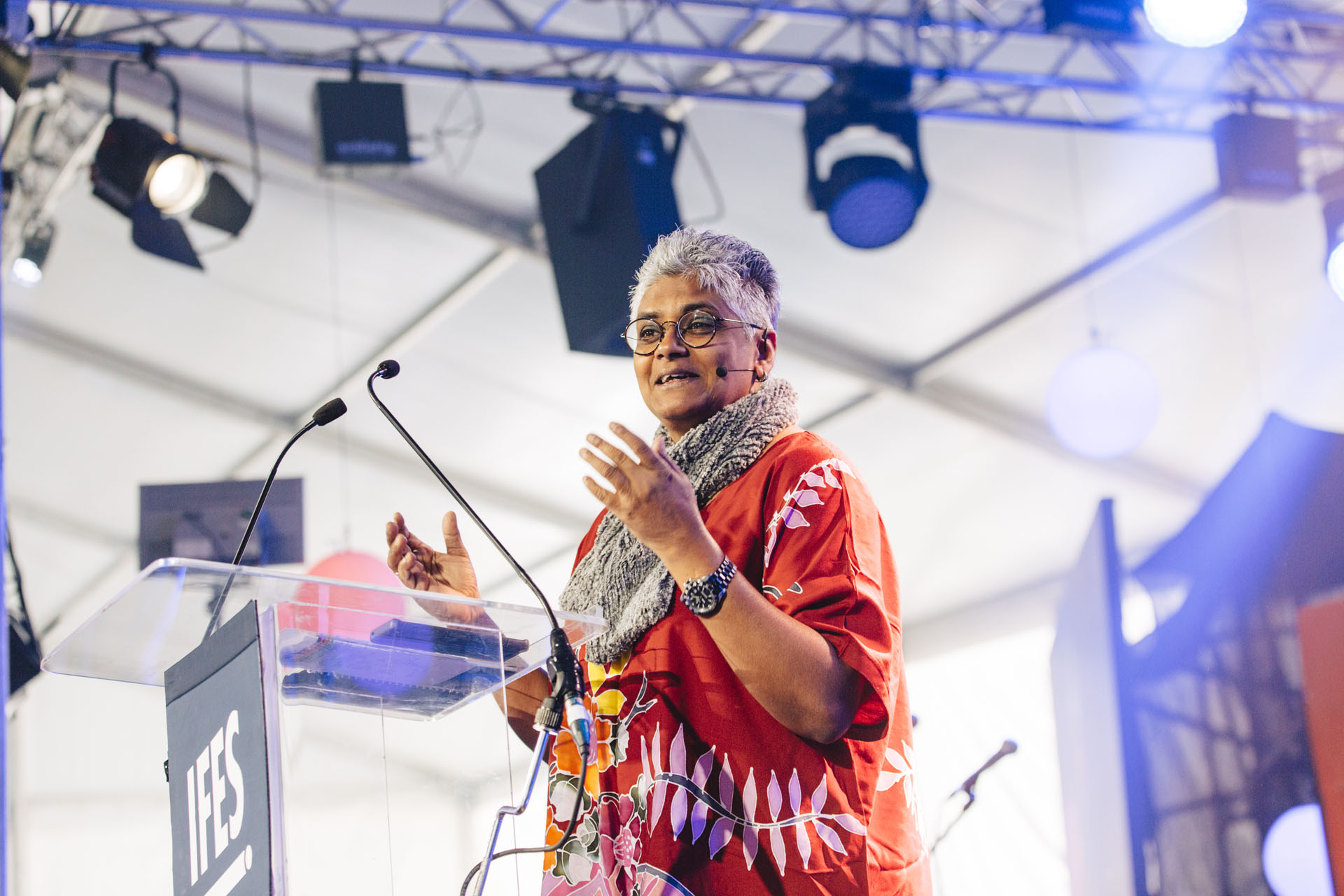 "Welcome, dear IFES fellowship, to colorful, flavorful Indonesia! We in East Asia are very humbled and so excited to be hosting the 'world' at our doorstep. TABAH & TANGGUH is a uniting call to us as a family: to be unshakeable and resilient, as witnesses in the university and beyond. Come, let us make this our pilgrimage together."
Annette Arulrajah, IFES Regional Secretary for East Asia
Our Theme
Picture a healthy tree: sturdy, deeply-rooted, abundantly fruitful, leaves flourishing on every branch.
This is the picture of God's faithful follower that we see in Psalm 1: "like a tree planted by streams of water, which yields its fruit in season, and whose leaf does not wither." It is the kind of vitality captured in the Indonesian words tabah and tangguh. Together they suggest steadfastness and strength, a life and a ministry that look like that well-watered tree, able to endure and thrive even in hard seasons.
After four difficult years, we yearn for that life, and at this World Assembly we will seek God together, asking for renewed resilience in our worldwide mission.
We know that this strength is not an end in itself. It is because of Christ, and for his purposes in us and in the world. He has called us as his witnesses in the university and beyond—grappling with the unique struggles, questions, and opportunities of the university while not losing sight of its intimate links to wider life and society. This World Assembly will be a time for us to refocus on our shared mission to the world's universities, and be freshly equipped as witnesses who can impact the university, the church, and society for the glory of Christ.
Some people have a tendency to look forwards, some to look backwards. At World Assembly we want to do both: to pause and reflect on our past four years, to grieve and to rejoice, to acknowledge that God has been with us. We need this looking back and this reflection to see how our context has changed and so we can respond appropriately.

Tom De Craene, Programme Team Co-Lead 2022
To become like that well-watered tree, to develop tabah and tangguh, we will journey together through the Psalms. The psalms offer us ample space to express our diverse experiences since the last World Assembly, and they show us how to express honestly the many pains that we have suffered since. Yet amidst that diversity, there is unity: revisiting key elements of Israel's story with God, through kingship, exile, and restoration.
By walking as a fellowship through the 'big story' of the Psalms, we pray and trust that God will meet us, grow us, unite us, and send us out as his resilient witnesses in the university and beyond.
About Our Hosts
PERKANTAS Indonesia
PERKANTAS (Persekutuan Kristen Antar Universitas/Christian Intervarsity Fellowship) was founded in Jakarta on June 29, 1971 by Jonathan Parapak, Soen Siregar, and Jimmy Kuswadi. During their college years abroad in Australia in the mid 1960's, they enjoyed great spiritual growth and they felt a strong urge from the Lord to initiate student ministry in their home country.
After coming back to Indonesia, they began campus ministry through prayer and Bible study groups. More than five decades later, that little spark of student ministry has become numerous flames burning in campuses and schools throughout the country. By God's grace, the ministry grew and became a blessing for campuses and cities, leading tens of thousands of students to Christ.
The COVID-19 pandemic has had a significant impact on the student ministry, especially since most schools and campuses have postponed face-to-face activities. Many fellowships, Bible studies, and trainings are conducted online. While online meetings can be a temporary solution, face-to-face meetings are irreplaceable. Students must still be reached and taught to know Christ and grow in Him, both online and face-to-face. Therefore, pray that Perkantas can adapt well to the situation and challenges ahead.
Indonesia, the paradise land
"People say our land is paradise land. Sticks, wood and stones become plants."

Song lyrics by popular Indonesian band Koes Plus.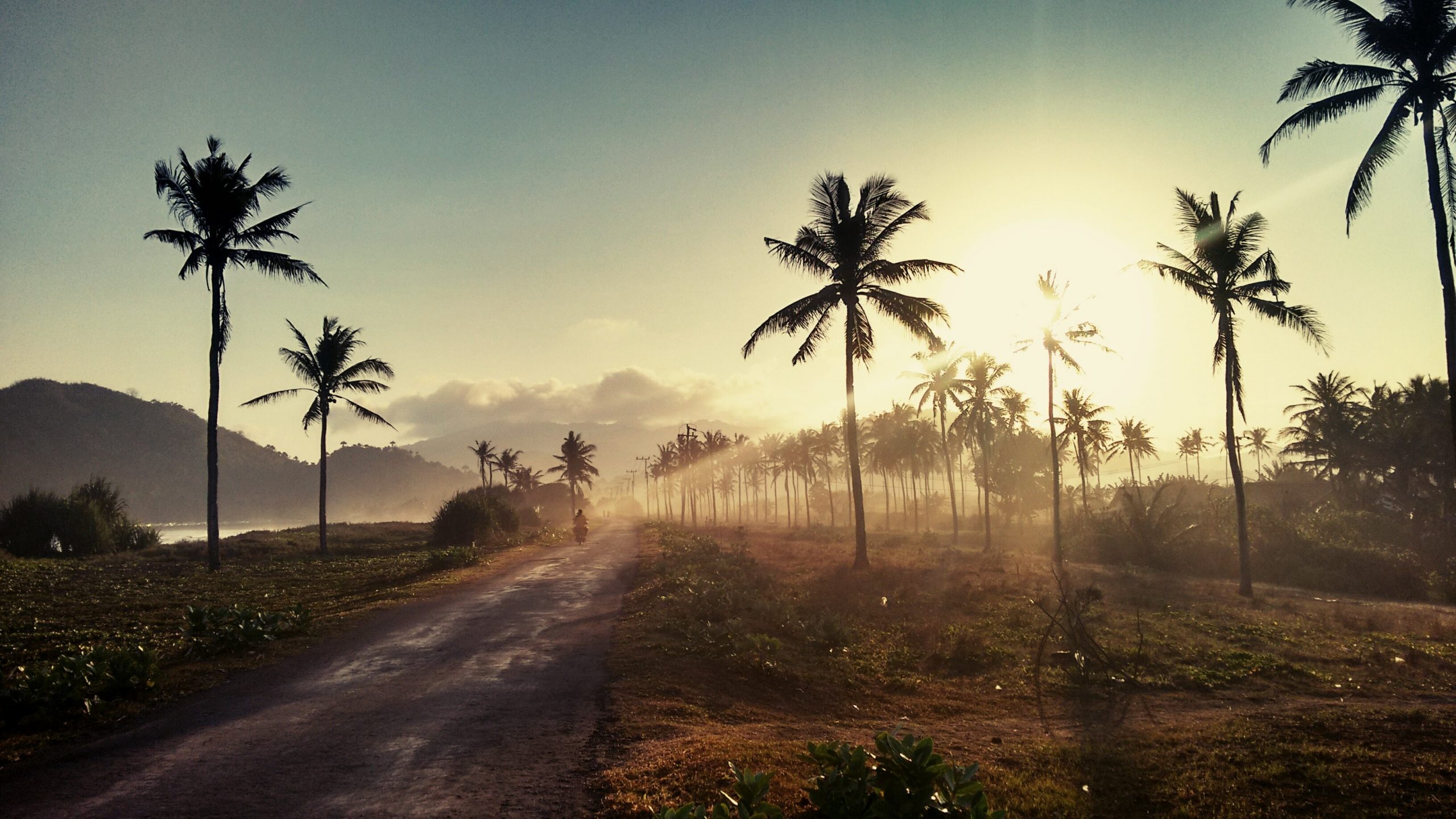 Geography & Demography
Blessed with a strategic position in the tropics, Indonesia is home to thousands of the world's animal and plant species. 62% of the country's territory is ocean, so Indonesia is also rich in marine life.
Indonesia has about 17,500 islands, with a coastline of 81,000 km. It is the world's largest archipelagic country. Java is the most populous island on the planet with more than 141.4 million inhabitants, about 57% of Indonesia's total population.
Split by the equator, Indonesia has an almost entirely tropical climate. The coastal plains average 28°C, the inland and mountain areas average 26°C, and the higher mountain regions 23°C.
There are 1,331 tribes with categories of ethnic names, sub-tribe names, and sub-names of sub-tribes in Indonesia. The Javanese, Sundanese, Malay, Bataknese, and Betawi are the largest ethnic groups.
Culture
Indonesian (locally referred to as "Bahasa Indonesia") is Indonesia's official and national language that has been used as a lingua franca for centuries in the archipelagic region, alongside more than 700 indigenous languages.
More than 600 ethnic groups live throughout the archipelago, giving rise to a very rich cultural diversity. This is reflected in language, music, clothing, and even tattoos. Indonesia's national motto, a quote from a Javanese poem written in the 14th century, is thus very appropriate: Bhinneka Tunggal Ika (Unity in Diversity).
Despite having the world's largest Muslim-majority population, Indonesia is a secular democracy, where freedom of religion and worship is protected by law and the constitution.
Food & Drink
Indonesia is famed for its delicious food. Rendang was ranked first in CNN Travel's World's 50 Best Foods in 2017, along with fried rice at 2nd place and satay at 14th place. Tempeh is a traditional Indonesian side dish that has been widely distributed to the continents of Europe, America, Australia, and Africa. Soto is another popular dish with approximately 75 variants spread across the archipelago.
Durian is recognized by most as the "king of fruits" because of the unique spikes that enclosed its soft and edible flesh, reminiscent of a king's crown. Manggis or mangosteen was the favorite fruit of Queen Victoria, the second longest-ruling British monarch; thus, it's also nicknamed as the Queen of Fruits.
In addition, coffee and tea are two of the easiest drinks to find, whether at street vendors, food stalls, restaurants, or at home.
Venue
World Assembly will be held at Ancol Dreamland in Jakarta, Indonesia. It is a 40-minute drive east of Soekarno–Hatta International Airport.
Mercure Convention Centre Ancol is a hotel situated inside a holiday resort city with a beach, restaurants, entertainment complexes, and theme parks.
You will be allocated a room (usually with one other participant) in the hotel. Each room has a bath or shower and toilet facilities, and all participants will be accommodated on site.
The hotel is equipped with a swimming pool, volleyball court, field, and gym. There is a small shop in the hotel that stocks essentials.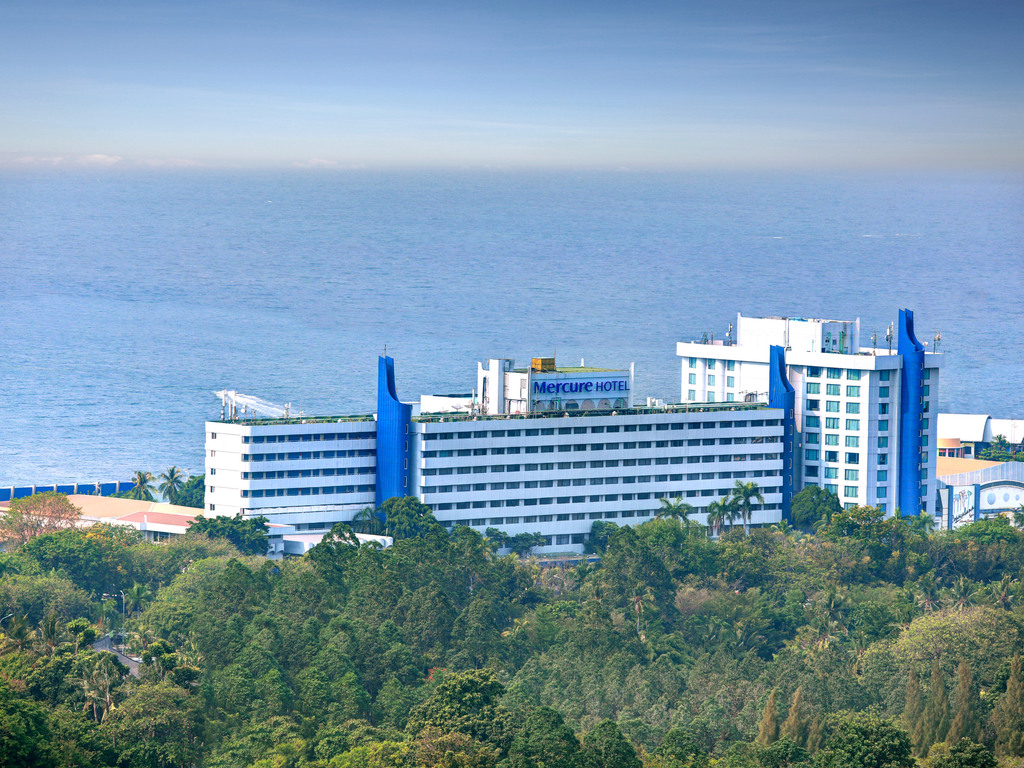 Travel and Visas
Where should I travel to?
Most airlines will fly to Soekarno-Hatta International Airports (CGK).
When should I travel to Indonesia?
When planning flights, please consider the following:
For most participants you should plan to arrive in Jakarta on 2 August and depart on 10 August. You should aim to arrive no later than 13:00 on 2 August to ensure adequate transfer time to the venue for our evening meal and the opening ceremony.

Volunteers should plan to arrive no later than 13:00 at the airport or 17:00 at the venue on 1 August, departing on 10 or 11 August.

Students also attending the Student Gathering (31 July – 2 August) should plan to arrive in Jakarta no later than 12:00 on 31 July, departing on 10 August.

Staff also attending the IFES Staff Gathering (31 July – 2 August) should plan to arrive in Jakarta no later than 13:00 on 31 July, departing on 10 August.

If you arrive earlier or stay later than is required by the specific meetings in which you participate, there will be an additional fee at the hotel of $70 per night.
If you book travel that includes transit via the United States of America, please allow 2-3 hours to clear immigration. Please take this into account when booking connecting flights.
Travel before and after World Assembly
If you would like to arrive before or stay after the World Assembly and travel in Indonesia, we ask you to organise these excursions yourselves and not to expect the host movement to be involved.
Important information about visas
Visa applications are a vital step in your travel preparations for World Assembly. Some participants will not need a visa; others will need to prepare in advance the basic documents required for getting a visa upon arrival at the airport in Indonesia; finally, some will need extensive support from and cooperation with Perkantas in order to obtain a visa.
Take Part
Key Dates
NOW Participant registration and fundraising
30 April Registration deposits due to secure your place at World Assembly
22 June General Committee papers available
30 June Registration closes, and full registration payments are due
31 July Pre-meetings begin for students and staff
2 August World Assembly begins
What to Expect
We want World Assembly to be a time to strengthen our unity – a unity that is given and granted by Christ. And we want to strengthen our commitment to each other – in the challenges that many of us face and in the mission that God has given us. We have a mission to the universities in our world, a mission to take the gospel of Jesus Christ to the student world, but also to the whole of the university.
World Assembly will include students, graduates, supporters, staff, board members and other guests. Together we will share how God is at work in our ministry, engage with Scripture, learn from each other, make decisions about the future and seek God's strength and guidance for what comes next in our shared mission. Expect plenty of moments through the week to hear best practice, share stories and meet together in small groups. In addition, we will hold General Committee sessions where voting delegates will meet to make official decisions.
Our daily Scripture Engagement will focus on passages from the Psalms, led by guest speakers as well as students and staff from around IFES. We expect to affiliate new national movements and they will each have an opportunity to share their story during the week. Evening sessions will cover key themes that reflect current needs and opportunities in ministry throughout the fellowship, including mental health, justice, creation care, and the arts.
Delegations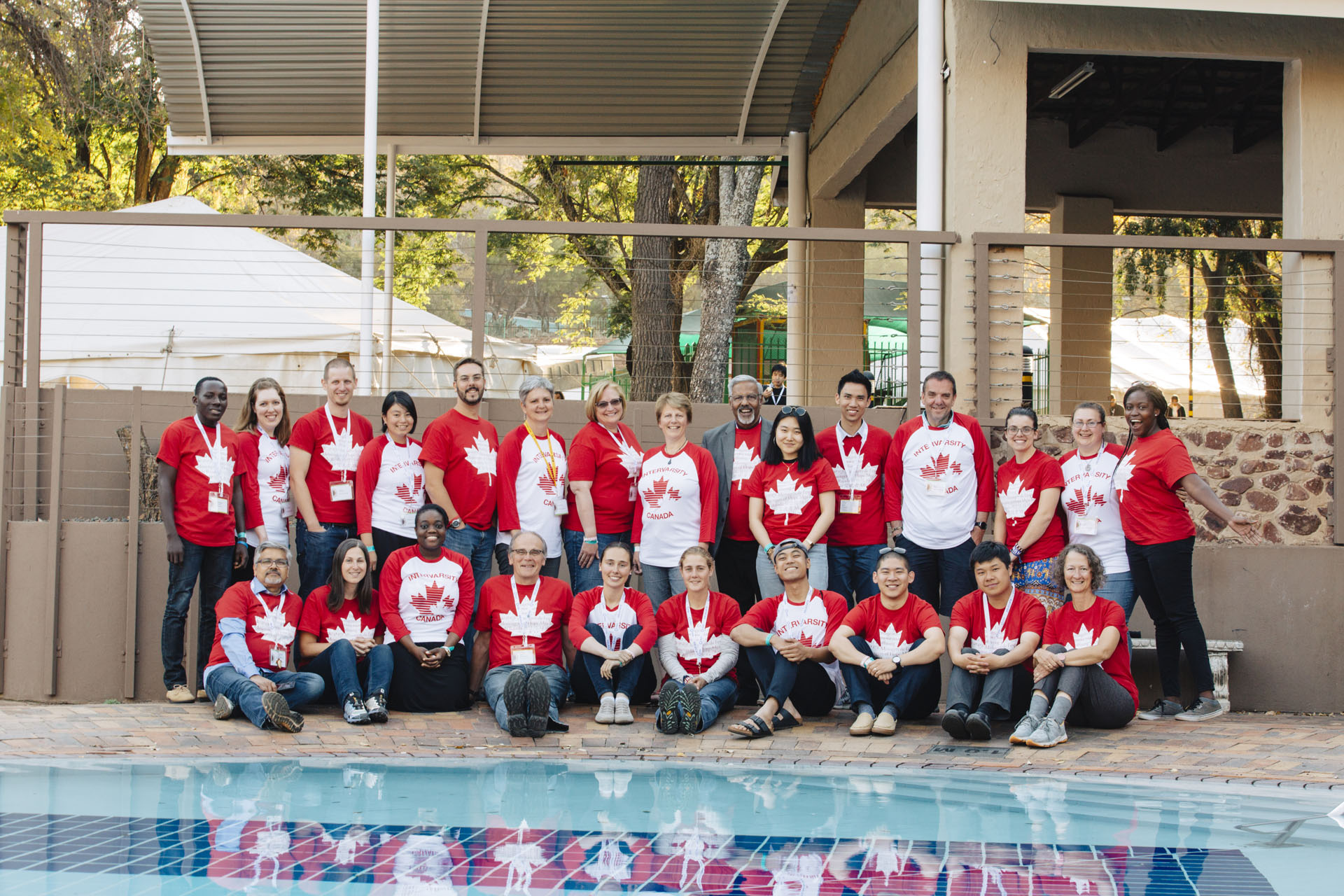 We expect to see 1000 people at this World Assembly, with representatives from every national movement.
Here are some aspects for delegation managers to consider when planning your delegation:
Include students. IFES is a student movement, so we want to have all delegations include a student if possible. More students are also welcome – both to World Assembly and the special pre-World Assembly Student Gathering.

Participants should be passionate about sharing what they learn. Not everyone from your movement will be able to come. Who is ready to learn from such an international gathering and have their horizons expanded? Who will be able to reflect on what they experience and help your whole movement benefit and grow?

Up to three of your participants need to represent your movement as voting delegates in the general committee sessions. World Assembly is also the formal business meeting of IFES where we will elect the new IFES Board, affiliate new member movements, discuss changes to the constitution and more.

Participants need to communicate in one of the three major conference languages (English, French and Spanish) – or know that someone else travelling with them can interpret for them.

Participants must be over the age of 18.

If there are additional participants you would like to nominate, or amendments to your existing delegation, please email worldassembly@ifesworld.org.
Registration will take place through delegation managers and will open officially at the start of 2023. We will inform you in due course about when and how to register participants.
Pre-World Assembly Meetings
Student gathering (31 July – 2 August): a platform for student participants to connect with each other, get to know each other and plan for their contribution to the World Assembly program. Students should plan to attend World Assembly from 31 July – 10 August.
IFES Staff gathering (31 July – 2 August): a gathering of IFES staff to encourage one another, build relationships, and grow as a ministry group.
How do I change the details of my delegation or make a cancellation?
If any member of your delegation can no longer attend World Assembly it is possible to transfer the registration to a different participant by emailing worldassembly@ifesworld.org. Alternatively, we can cancel specific registrations. However, we can only refund deposits in the case of a participant not being granted a visa to travel to Indonesia.
What about children and other family members?
We are sorry, but we will not be able to accommodate children. Spouses are welcome to attend, but any spouse hoping to attend will need to pay in full and must not take the place of a student, staff or board participant. As an alternative, please consider whether you might contribute to a scholarship which will enable another participant to attend, either from your own movement or from another country.
Participating from a distance
World Assembly is a significant event in the life of our fellowship, and just because you are not in Jakarta does not mean you cannot participate. We plan to make content from sessions available online, and we would encourage you to engage with the program via social media. We will be using the #ifeswa23 hashtag on Twitter, Facebook, and Instagram.
For the first time ever, IFES will host parts of World Assembly online, including some of the main sessions and seminars. We invite groups who are unable to join us in Jakarta to join with one another in person instead, and form small groups who can engage with online content.
Funding
The conference fee for World Assembly 2023 will be US$1250 per person, which covers the event itself with all the sessions and resources, as well as accommodation and food. You will need to pay for travel, visa, and vaccination costs in addition to this.
If this seems an impossibly high amount to you, we want you to know that there will be some scholarships available to help towards the cost. We want to work together to make sure that each national movement can be represented in Indonesia. Planning for scholarships is in progress and more information will be available soon via regional secretaries.
As a fellowship we want to show solidarity with our brothers and sisters around the world. The more your national movement is able to cover its own costs, the more we will be able to help those from the countries with limited financial resources, and those facing the additional costs related to visa applications and travel.
Would you be able to raise funds to help provide scholarships for other movements?

Are you from a country that doesn't require an Indonesian visa? Could you make a gift towards a movement that does?
Please consider making a gift and join us in prayer – to the Lord of the nations – that he might enable representatives from every national movement to be present at World Assembly.
How can I raise funds to cover my costs?
Having the opportunity to attend IFES World Assembly is an incredible joy and privilege, but many participants will need to raise money to cover some or all of the costs of attending. Every participant, even scholarship recipients, will need to contribute at least $100 of their conference fee.
Others who are not attending can help make World Assembly as representative as possible by fundraising for scholarships to help others attend.
Thankfully, over the years, creative attendees from all around the fellowship have developed all kinds of ideas on how to find support. We've compiled and updated these ideas in the World Assembly Fundraising Pack to make it as easy as we can for you to raise the funds you need.
Payment
How and When do we need to Pay?
Conference fees can be paid in any of the following ways. Please remember to quote your reference number (available from your registration page) in all cases. 
Payment via IFES transmission fund (Internal FTR).

Direct bank transfers.

Credit or Debit Card Payments
All payments can be made using the instructions provided on the online registration site.
If you are a delegation manager, you will have the option to pay for your whole delegation.
Once you have registered for World Assembly, you will be provided with a personalised link that can be shared with supporters. Any payments made through this link will go directly to your World Assembly fees.
Please note that in some cases you will not have the option to pay by bank transfer or FTR. If this is the case with your registration and it is a problem, please contact your delegation manager for further instructions.
Payment Terms?
A non-refundable deposit of US$400 per participant is required by 30 April 2023 in order to confirm each place.
For participants in receipt of an IFES conference scholarship, their contribution of US$100 is due by 30 April 2023 in order to confirm their scholarship offer.
Any remaining balance must be paid in full by 30 June 2023.
Conference fees are transferable.
Unless otherwise requested, overpayments will be gratefully added to the World Assembly general fund.
Refunds
Initial deposits, including payments to confirm scholarships, are non-refundable. 
For all other payments of conference fees, the following terms will apply: 
For cancellations received no later than 30 June 2023, the balance of fees will be refunded in full. 

For cancellations received after 30 June 2023, we are unable to issue a refund and full conference fees will apply. 
Travel scholarships 
For participants receiving an IFES travel scholarship (partial or full), tickets must only be purchased after an entry visa for Indonesia has been secured. 
 Travel scholarships not claimed by 30 June 2023 will expire.  
HEALTH INFORMATION
Whenever you travel to a different country, information about medical requirements is one of the most important details to consider. COVID-19 is an obvious concern, but there are a number of other factors to bear in mind as well.
We strongly advise that you consult your own government's travel advice to ensure that you have accurate and updated information. Indonesia's entry requirements (and your official government recommendations) may differ depending on your country of origin. We will do our best to keep our information updated, but recommend regularly consulting a website like TravelHealthPro or the CDC Travel to Indonesia site as you prepare for your trip.
COVID-19
Indonesia requires most travelers to have proof of vaccination status for entry, but not testing at departure or on arrival. Travelers provide this using the Peduli Lindungi app and a hard-copy certificate. Indonesia's list of approved vaccines is here.
Though some social distancing measures are in place, Indonesia does not currently require face masks at indoor or outdoor events. Bear in mind that while the pandemic is considered 'over' in some places, other parts of the world are still seeing high case numbers and living with significant restrictions. Within our fellowship there may be different cultural and individual standards on the need and desirability of face masks, so please show graciousness to fellow participants who have a different stance on this than you.
Zika Virus, Malaria, and Yellow Fever
Indonesia is listed as country of risk for Zika virus, although the risk in Jakarta is relatively low. Potential delegates who are pregnant or may become pregnant should take this into consideration and consult with your local medical experts when deciding whether to attend World Assembly.
Although malaria is a concern in parts of Indonesia, Jakarta and the surrounding areas are considered low-risk. Anti-malarial medication is not considered necessary unless you intend to travel more widely before or after World Assembly. You can find out more about Indonesia's malaria concerns here.
Participants traveling from nations where yellow fever is a concern must provide proof of a yellow fever vaccination. See the full WHO yellow fever transmission country list here to find out if this applies to you.
Other vaccinations
The only required vaccinations for entry into Indonesia are COVID-19 and yellow fever (for those from high-transmission countries – see above). WHO recommends vaccinations for hepatitis-A, hepatitis-B, typhoid, cholera, tetanus, and Japanese encephalitis. Read more here. Consult your local health professionals for further guidance on recommendation vaccinations for travel.
Other health considerations
We strongly urge you to take out the appropriate travel insurance where necessary, including cover for COVID. IFES employees and travel scholarship recipients are covered by IFES travel insurance, but other participants are not. IFES is not responsible for any unexpected medical costs that may arise during your trip.
The air quality in Jakarta can become unhealthy, particularly for individuals with sensitive respiratory conditions. This will be less of a concern at the resort, but may be a factor coming to and from the airport or on the day of excursions. You can check Jakarta's Air Quality Index website to learn more.
Jakarta in August will be hot! All participants should be prepared to handle the heat and stay alert for dehydration and heat exhaustion. That said, the air conditioning in the hotel itself will be strong. Participants would be wise to bring a light jumper to stay comfortable during our indoor meetings.