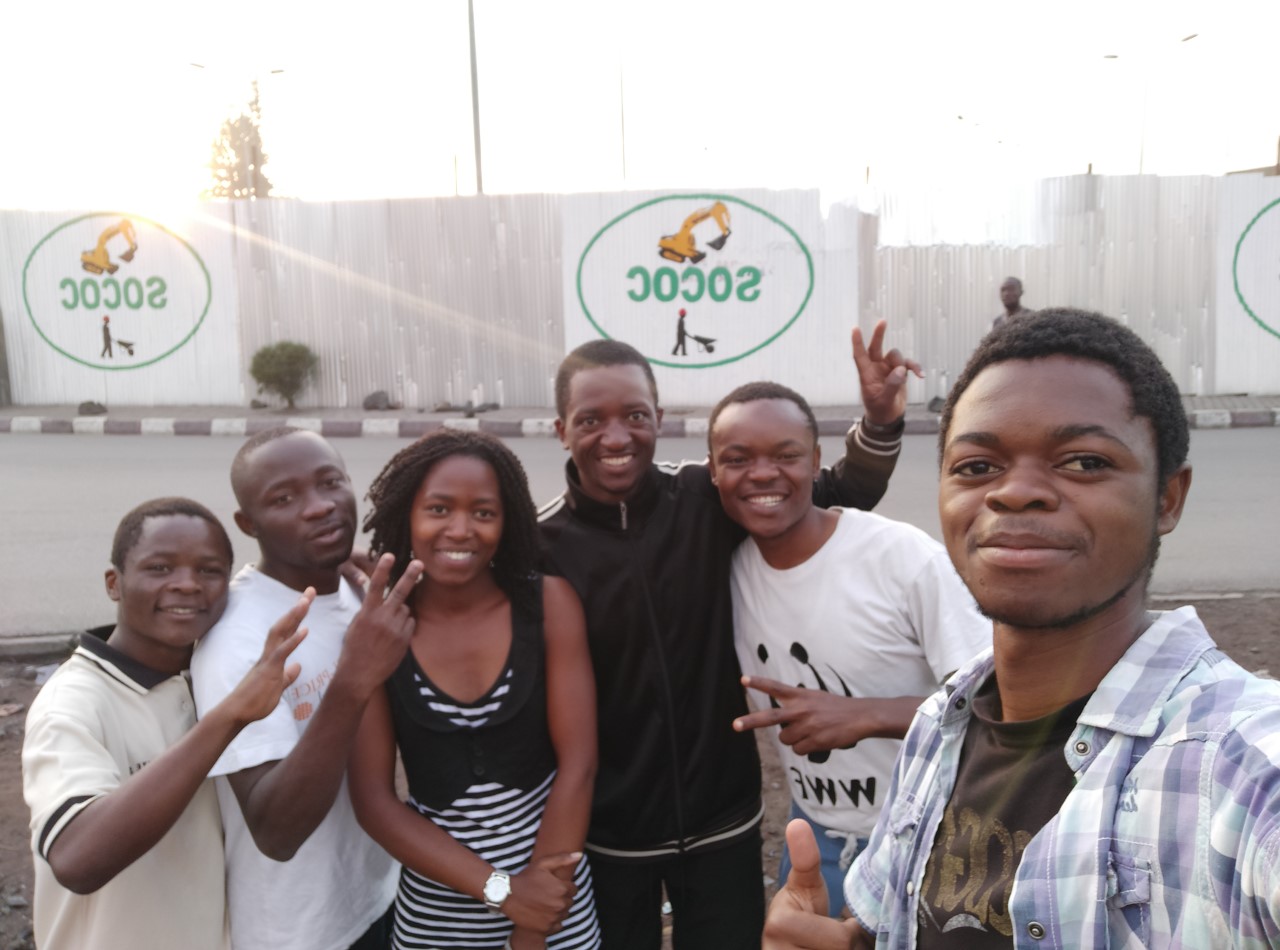 For everlasting joy
Give to bring Jesus to students in 2022
Do you know what students are yearning for as we enter 2022?
You can see glimpses of it in the prayer requests that students shared on World Student Day this year.
Ani, a student from Armenia, shared that 'after I told my friends that I'm a Christian, and I read the Bible and pray, they started to treat me kind of differently, and I don't like it.'
Zhyrlene is a student leader from IVCF Philippines. She asked 'for God's guidance as we the student leaders continue to balance our time for studies with sharing and embodying God's Word. Online classes are draining and cause fatigue.'
Angy is a student from Egypt who writes 'I am in an Arab country and the majority of students are Muslim. I want the Lord to open their eyes and hearts to his love and bring them to his knowledge, and for him to use me with them!'
Three students, three continents, and three different situations. They need to know the Holy Spirit's guidance through these difficulties. They also need the support, encouragement and emboldening that IFES can provide them – showing them they are not alone, and spurring them on to keep pursuing joy in Jesus, whatever the cost.
But God is working amongst students. This World Student Day, Gedeon in DRC, and his student group, GBU Goma, went out to share the good news of Jesus with the young people playing sports outside. After praying for them, they went out to come alongside them in what they called 'sports evangelism'. They gained a fresh understanding, in the words of Gedeon, that 'many of the young people have never heard of Jesus Christ and that the need for the Word of God is urgent and too great. The joy that filled our hearts after this activity is not to be imagined, and we said to ourselves that this is the purpose of the gospel'.
Will you give to bring the everlasting joy of Jesus to students in 2022?
Isaiah 35:10 has an ultimate promise for the redeemed; 'They will enter Zion with singing; everlasting joy will crown their heads. Gladness and joy will overtake them, and sorrow and sighing will flee away'.
This past year has held many challenges for students; 2022 looks to be no different. IFES is going into the new year committed to supporting, encouraging, and pointing students to Jesus in every way. This means multiplying new groups and movements in new places, training students in discipleship and evangelism, and hosting events and conferences that will define their calling.
With your help, IFES can bring the good news of great joy to students in every university in the world. That's joy, even in the midst of trials and struggles. Your gift will enable the gospel to be proclaimed to students, and to build them up into Spirit-filled disciples who live the whole of life for Christ.