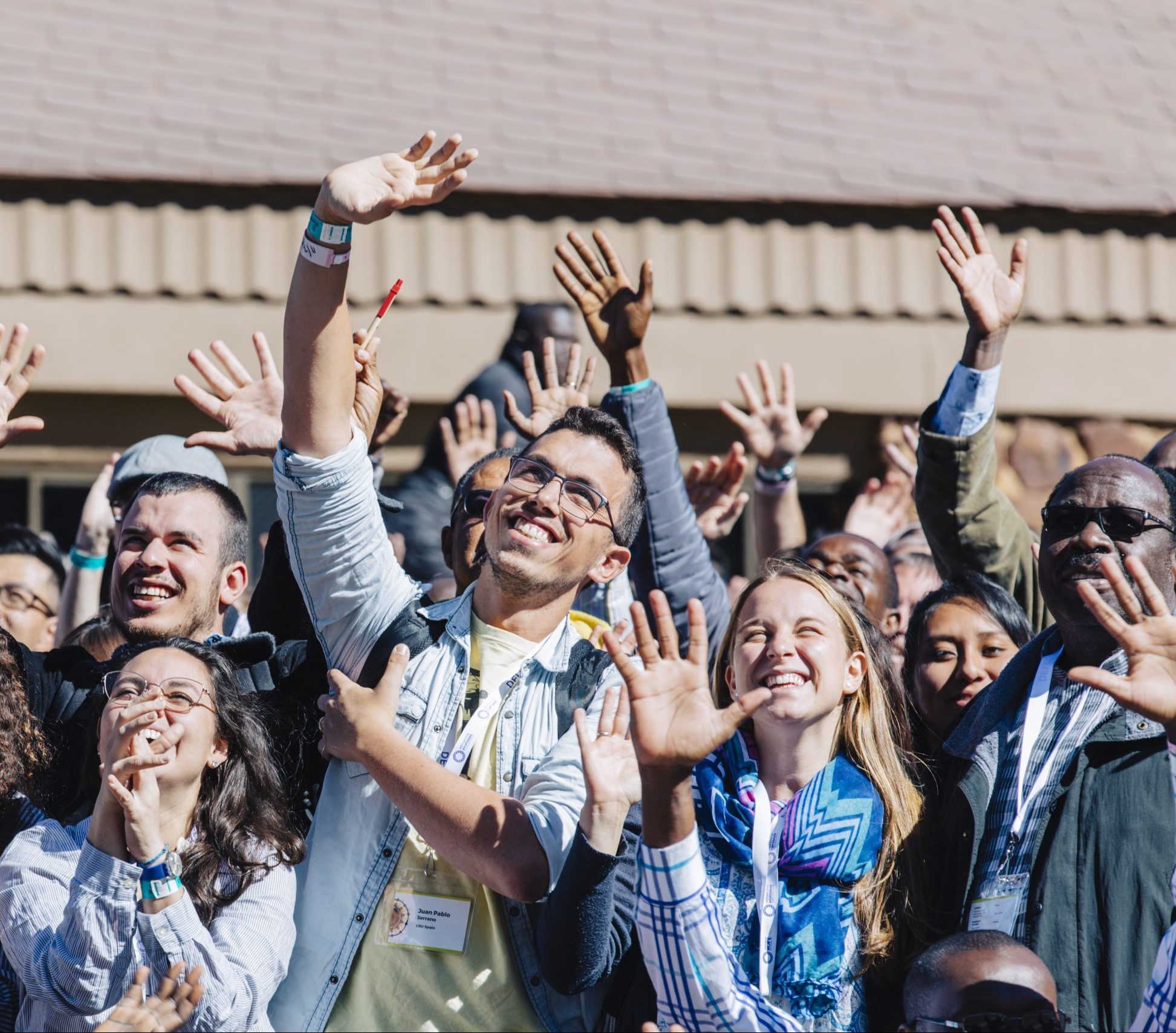 Good News
Your gift this Advent to reach students like you will be matched.
MATCHING GIFT FOR U.S. STUDENTS
Are you a student in the United States? Good news: your donation today goes even further. If you give by midnight (PST) on Thursday 31 December, your gift will be doubled. It's the perfect chance to help students like you all around the world as we face these difficult times.
Thanks to a generous matching gift, your $25 donation to IFES will become $50. That gift will provide Bible studies, leadership training, and new outreach opportunities for students in over 170 countries. (If you set up a monthly donation, your first gift will be matched.)
Your gift will help students like you hear about Jesus, and grow deeper in him. It's the best news you can share, no matter what 2021 brings. Will you donate today to help us bring good news to students like you across the globe?
LINNY'S SPIRITUAL LIFE WAS COMPLICATED.
She grew up as a nominal Buddhist with some vague Christian influences. When she went to university, she began deep, friendly, yet pointed conversations with Christian students, which led to her to question the purpose of her life. The more she learned, the more curious she became about Jesus. In time, she joined Perkantas, started attending church, and her search transformed into a deep love for Jesus. As she puts it:
Somehow, I found my meaning of life in Jesus. The more I learn, I believe He is the one who found me and not the other way around.
Thanks to the bold and loving witness of students in her life, Linny found good news this year. And while 2020 has been full of hard headlines—a pandemic, economic devastation, protests, disputed elections, wars, hurricanes, fires, and much more—we rejoice that IFES has had good news to share with you this year.
We have seen God at work in Breaking New Ground, with new student groups beginning even in the pandemic. We have witnessed student ministries worldwide innovating to carry forward their mission in a dizzying array of restrictions.
We are thankful for the steadfast support of donors who have continued to give sacrificially, providing the resources we need to support these innovative initiatives. And we are especially grateful to God for the provision our new General Secretary designate, Tim Adams.
Most importantly, as we enter the Christmas season, we rejoice in God's good news for us in Christ. The Gospel is good news for us, as we navigate trials that we could scarcely have imagined before this year. It is good news for the students of the world who need to hear it and grow deeper in it.
Will you give today to bring good news to students in 2021?
With your help, IFES can help more students understand God's good news for them. Your new gift to IFES will mean more students are built into communities of disciples, transformed by the gospel and impacting the university, the church and society for the glory of Christ.
Here are some examples of how your money can make a difference:
$10
$10 per month could help pioneering student ministry in places like Niger, by funding regular training seminars for student leaders.
$25
$25 per month could help four staff support Christian students in leading evangelistic Bible studies.
$50
$50 per month could pay for a place for a student at a regional training event.