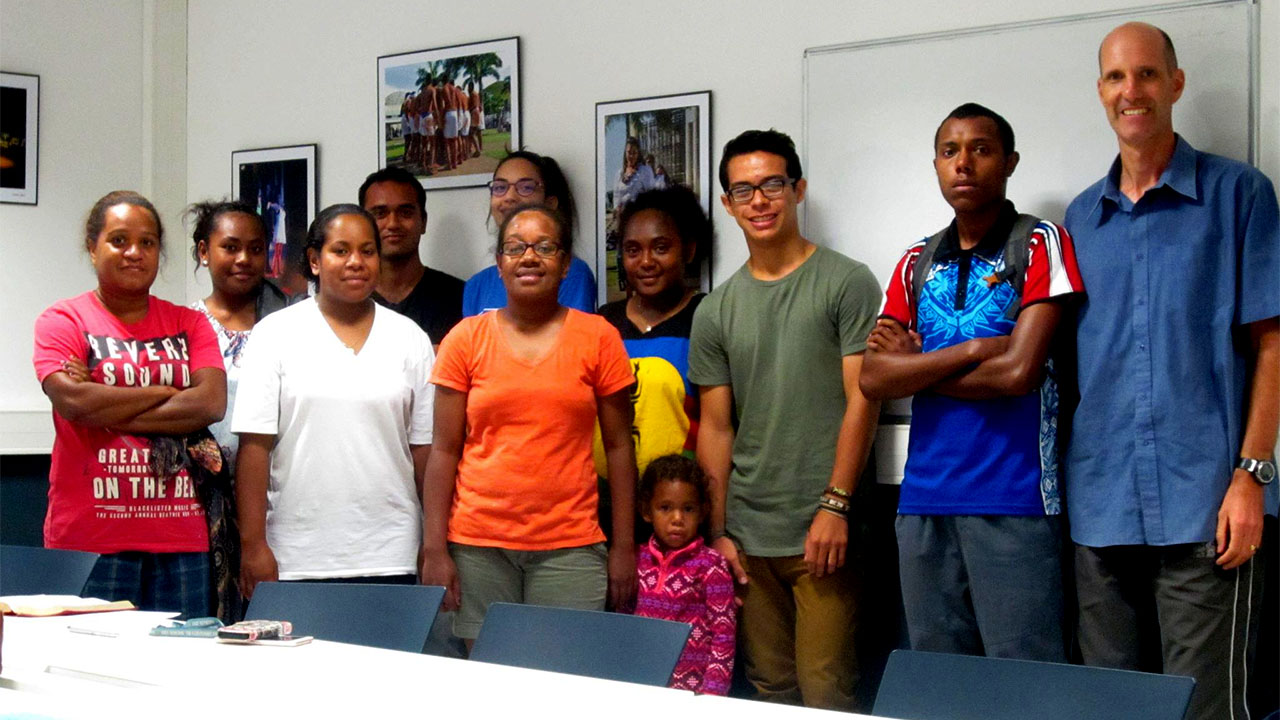 New Caledonia: When dreams become reality
Elodie and Ali were feeling hesitant. They were the only students going from New Caledonia. They were tired, and it seemed like a lot of effort to go to the IFES South Pacific Regional Conference (SPARC) in Vanuatu. But by the end of the week, they knew it had been worth it. Meeting so many other Christian students from around the region had deeply encouraged them. They left with a dream of starting a witnessing group on their campus.
By the end of 2018 they had managed to find a group of students interested in joining them, and they made a plan to meet again after the summer break.
11 February 2019, six months after SPARC, the first meeting of GBU-NC (Groupe Biblique Universitaire de Nouvelle Calédonie) took place. Ten students gathered. They decided to start meeting every Monday. At the moment the students are predominantly from the indigenous people group. They asked for prayer that they would be able to reach out to other communities and make GBU-NC a place where students from different backgrounds feel welcome.
Join us in giving thanks and praying for this new group:
Thank God that a new student witness

has

been

started in this country.

Many people have been praying for this for a long time!

Pray that the students would work well together, own

ing

the ministry and reach

ing

out to students from different communities on campus.

Pray that, through them, many more would come to know that Jesus is Lord.
Thanks for praying with us!