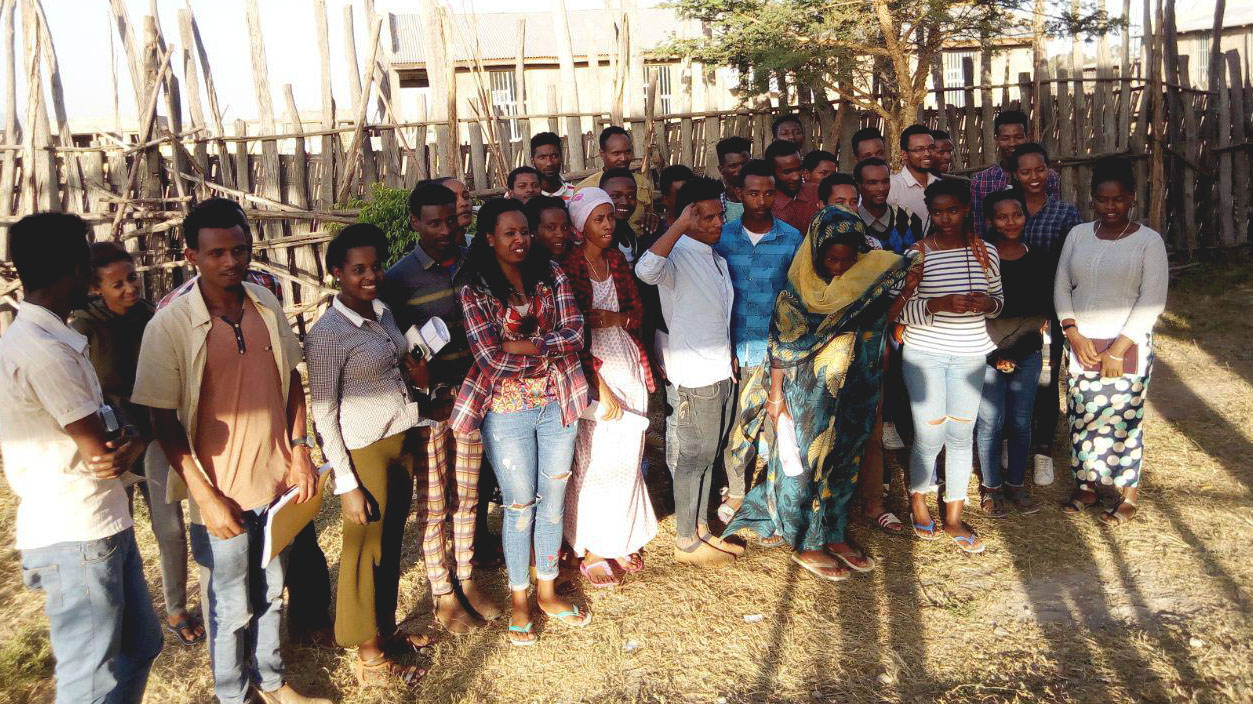 Ethiopia: Watching God work
EvaSUE, the movement in Ethiopia, is the fastest-growing student movement in the IFES family. With more than 45,000 students involved, it is also one of the largest. Each year they see around 3,500 people turning to Christ (1,500 in universities and 2,000 during student mission trips).
The numbers are staggering! Yet there are still campuses where Christ is not known. In 2018, eight new universities were opened. With support from the IFES Breaking New Ground project, EvaSUE set about trying to start student ministry on these new campuses.
There is already much fruit to give thanks for! New fellowships have been started at seven of the eight universities.
On one campus, 26 small groups have been started already, involving more than 500 students! What is remarkable is that on this particular campus (and on others as well), the students are experiencing great persecution. Still, the students pray and fast, and watch God work.
Pray with us for pioneering work in Ethiopia:
Pray for the one campus where efforts to start a fellowship have not yet been successful.

Pray for the continued growth of the new fellowships, in numbers and spiritual maturity, even in the face of persecution. Some of the universities are located in remote areas with high populations of Muslims or Orthodox Christians. In some cases, fellowships are not allowed to meet as a big group on campus.

Such rapid expansion puts pressure on finances and staff. Pray for the Lord's provision, and for wisdom for EvaSUE General Secretary Robel, and the staff team.
Thanks for praying with us!