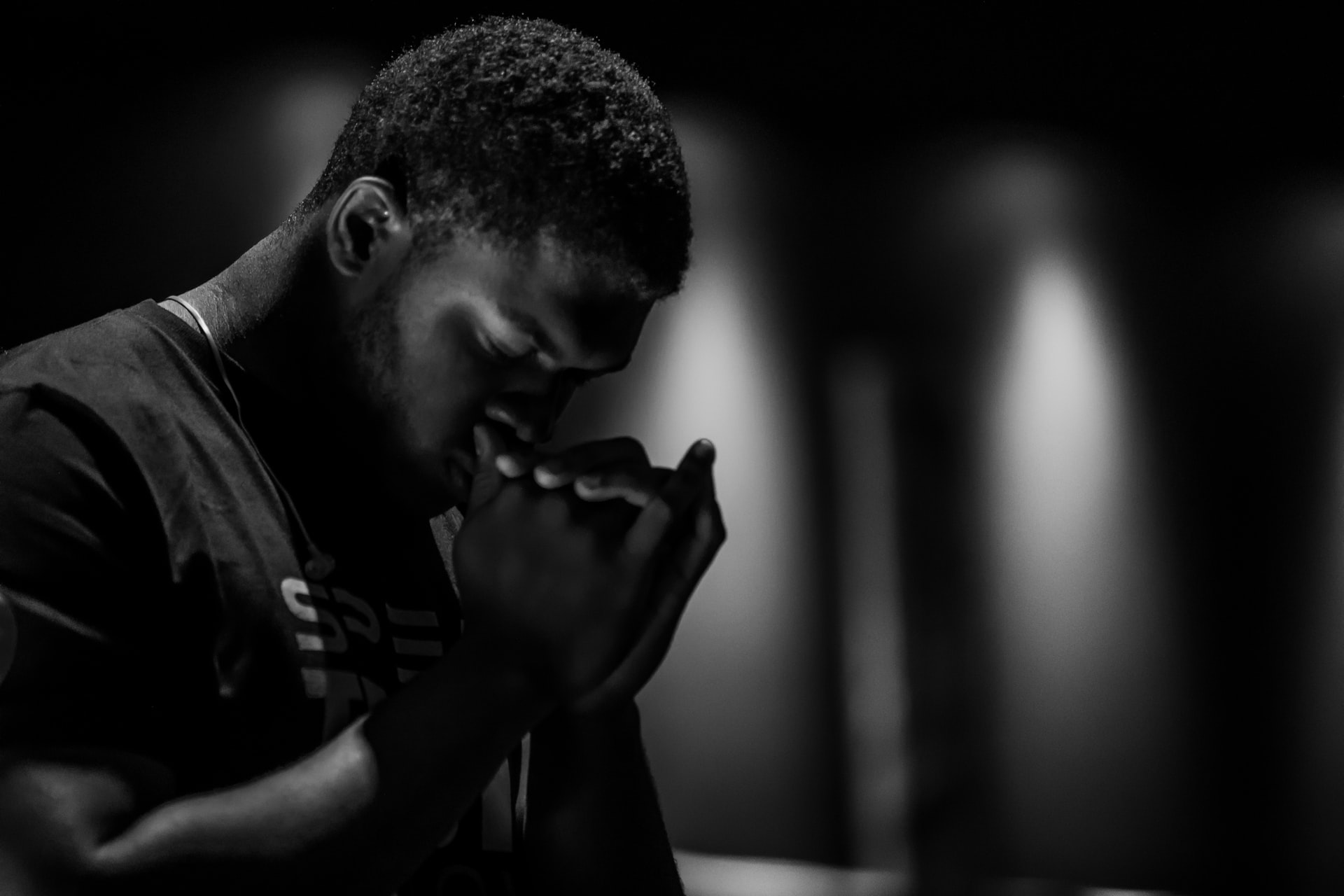 Sharing Burdens in Prayer
Welcome to a special edition of Prayerline, honoring our week of Lament and Hope. This week we are quieting our hearts in prayer and lament, crying out to God over the difficult circumstances that have challenged us, bereaved us, and discouraged us over the past eighteen months.  The pandemic has brought loss of life, financial instability, isolation, and disrupted plans. Circumstances like wars, natural disasters, explosions, and oppression have also added to our common grief. This week we are walking the valleys together, supporting each other and acknowledging the pain of many in our fellowship.  
We have put together a special edition of Prayerline to help you pray for each region of IFES. We are releasing it on a Monday so that you can use it to pray each day. We hope you will incorporate it into your own personal time of prayer and bring it with you to your prayer gatherings.
We have asked each region to send us a list of prayer points to help us understand how we can best pray for them. Each section includes an overview of the regional needs as well as a few prayer points from movements. We realize that the prayer needs of each region are great, so this guide is by no means exhaustive, but rather a way to get you started.
We will also host resources on IFES Connect, our new online gathering space for the IFES family. Staff, students, and supporters are all welcome to join IFES Connect. Once your request to join is approved, visit the Lament in Hope group, to help you pray through the week. This group will give you access to all resources, Zoom links, and opportunities to share how God is meeting you through the week. It will also include a Zoom prayer room open from Monday-Thursday.
Thank you for joining us as we bring our lamentations before God. We look forward to praying with you this week.
Monday, 2 August
Today, we lift up CARIFES and North America.
Caribbean
The Caribbean region has dealt not only with high death tolls from the pandemic, but also devastating natural disasters like flooding, hurricanes, and volcanoes. The regional staff ask that you pray that they will be spared from more hurricane disasters this season. Pray for the many children who have been orphaned by the pandemic. Pray also for a group of graduates who are planning fresh and diverse outreach programs soon to impact the region in these new and difficult circumstances.
Grenada: Pray for the upcoming training for current and prospective student leaders of ISCF. Pray for a staff worker to help the general secretary.
Barbados: Pray for recovery as the recent hurricane blew off hundreds of roofs.
Trinidad and Tobago: Pray for the students and teachers who are overwhelmed and disillusioned by the disruptions from the pandemic.
North America
Though many parts of this region are slowly recovering from the pandemic, there is still much in question about the future. Pray for the leaders who are praying through what ministry will look like in the autumn. Pray also as these movements seek to honor God's heart for justice.
InterVarsity Canada: Pray for the nine summer camp programs that happened this summer. Pray also for students who are suffering mental health crises as a result of isolation, challenging home life, and difficult studies.
GBU Canada: Pray for the students who took part in leadership training this summer, that they would be ready and excited to use what they learned as groups start back in the autumn.
InterVarsity USA: Praise the Lord for Emily Umulis, the new InterVarsity/USA Graduate and Faculty Ministries National Training and Leadership Development Director. Ask God to use her in strengthening this ministry area.
Tuesday, 3 August
Today, we lift up East Asia and South Pacific.
East Asia
The pandemic has unleashed much anguish upon the region of East Asia. Right now, they are seeing second, third, and fourth COVID-19 waves. In all these happenings are the undercurrents of political powerplays, oppression and corruption, as well as typhoons, earthquakes and severe flooding. These events make it difficult to understand what God is doing, but many tireless and tenacious role models have shown what it means to love, reach out, bind up wounds and pour themselves out in such times.
Pray for comfort as many grapple with an unstable economy, a weakened and destabilized nation and the heavy loss of loved ones.
Pray for movements to see the pandemic as a time to renew their ministry.
Pray that fellowships, staff teams, and workplaces can heal from isolation as they begin to meet again.
Pray that students and graduates would see their nations through God's eyes and rebuild systems, cultures, and societies. Pray for peace in the region.
South Pacific
The South Pacific region is as varied as it is vast. With many student groups and movements geographically isolated, opportunities to gather together as a region for fellowship and training are invaluable. The pandemic has deeply affected the economies, societies, and health systems of the South Pacific region. Closed borders have also separated teams and paused pioneering projects. Pray with us that ministries would continue to recover and opportunities would arise out of these circumstances.
Fiji and Papua New Guinea: If a pandemic enters a small island, it can create big problems with long lasting effects. Pray for those affected by deep health, economic and social impacts.
Guam: Pray for a new student movement that has managed to develop even with online learning and restrictions. Pray for Sam, a graduate who has just moved there to pioneer this movement, and for the three students who have started prayer meetings.
New Zealand and Australia: Pray for the many who are deeply affected by mental health issues. Pray for TSCF students who recently went to the annual Summit conference, that they will live out God's compassion among their fellow students.
Wednesday, 4 August
Today, we lift up Europe and Latin America.
Europe
Like North America, movements in Europe are asking how can they reach old and new students when everything has changed because of COVID-19. Pray also for the IFES Europe team as they prepare for the REVIVE conference in December.
Finland: Pray for a new leadership development program. Pray also for a new full time staff member for the student and high school ministry in Oulu.
Belgium: Pray that the students they met during their coffee deliveries will find their way to Ichtus. Pray also for new student workers for graduate ministry, communications, and administration.
Spain: Praise God for the two powerful mission weeks they have held online. Pray for the students who want to know more about Jesus after these weeks.
Romania: Pray that the cities who struggled last year will keep their groups together. Pray for new first year students to get involved and for these groups to experience true community.
Latin America
Right now COVID-19 cases are still rising in areas of Latin America. Please pray for strength as they face new variants of the disease, especially since there are not enough vaccines in some countries. Pray for provision and trust in God as they face situations of loss and unemployment. Intercede for those countries that are becoming increasingly polarized, leading to fears of a loss of democracy. Pray that the Lord will use a new missions workshop to motivate and train movements in their missionary initiatives. Pray also for those raising funds since many donors have lost their jobs and cannot give as before.
Brazil: Brazil is nearing 550,000 deaths from COVID-19. Pray that God would guide the movements through constant grief and exhaustion of isolation. There is also an increased suicide rate in the country, so pray that the movement can support and guide students to professional help.
Logos and Cosmos: Pray for the fruitful work of the mentors and Catalysts and for wise leadership in the different teams of the initiative. Thank God for giving the program a strong start, with 84 Catalysts in the first cohort.
Thursday, 5 August
Today, we lift up South Asia and EPSA.
South Asia
With huge death tolls from COVID-19, many students, staff and graduates in this region have been bereaved in recent months. Please pray for God's comfort and peace. The region also suffers from a great digital divide, as those without stable internet access are unable to join virtually for school, ministry and work. Ask God to comfort students and staff as many are fatigued from virtual and financial challenges resulting from the pandemic. Ask God to equip and encourage staff through the upcoming Scripture Engagement Multiplier training.
India: Pray for those who have had salary cuts or who have lost their jobs because of COVID-19. Pray for the newly graduated students who are trying to start a career in the middle of the pandemic.
Bhutan: Pray for the unreached people and places and pray that their students will be messengers of hope.
Sri Lanka: Pray for the students who have taken on part-time or full-time jobs to pay for their boarding, food, or to support their families. This has been difficult to balance with their studies. Pray also for peace, as many are alarmed by how the military is moving into various sectors of the country.
English and Portuguese Speaking Africa
Students in this region are grappling with rising tuition fees amidst a growing rate of poverty. Pray that students will not lose faith in God and that the Lord will reach out to those who are asking questions. Pray for those who have lost loved ones during the pandemic. Intercede for students recovering from mental health issues brought on by the pandemic. And pray for those movements who are serving with integrity even within corrupt and unjust societies.
Nigeria: Pray for students in the northern part of the country to be strong in the faith as they live daily with growing insecurity and poverty.
Zimbabwe: Pray for the Mary Mount Teacher's College small group, that they will grow and influence other students to join the group. Pray also for those who attended the mid-year conference in June.
Today, we lift up Francophone Africa, Eurasia and MENA.
Francophone Africa
Please pray that the governments in this region will take appropriate action to handle the pandemic and care for their citizens. Ask God to help students cope with the new realities of their context and continue to share the gospel. Pray that board members of national movements will take strategic decisions that strengthen the ministry. Ask that the regional team will have clarity of the appropriate way to support national movements, especially staff.
Pray that national movements will find creative ways to respond to the issues caused by the pandemic to their ministry. Pray that they will be bold enough to engage with existing and potential partners for continuous support to their work despite the crisis.
Eurasia
Pray for members of movements who have been arrested for standing for truth and justice under oppressive regimes. Pray for a renewal in this part of the world, that persecution and coercion will cease, and peace and justice will prevail. Pray for pioneering projects in new places, that God will grow new groups even in places where there is extreme opposition. Pray also for spiritual refreshment for staff and students who are weary from the pandemic. Pray for students whose academic plans have been shifted or disrupted during this time.
Moldova: Pray for Extreme-Camp in August where students will invite their non-Christian friends to spend a week in nature to study the gospel together.
Formación: Pray for students who participated in Formación, that they will be motivated to get involved as missionaries in their places of study.
Middle East and North Africa
In a region of the world where there is often much religious persecution, we ask you to pray for the security of staff members in North Africa and the Gulf. Pray that movements might find the best approach to bring the gospel to students of different backgrounds. Pray that church leaders could understand the importance of student movements and become more involved. Praise God that the regional team has been able to use online tools to stay in touch with movement leaders. Pray for safety during their in-person events, happening later this year. Please also pray for those who are grieving the death of a beloved regional staff member. And please pray for peace in this region of the world.
Lebanon: Praise God for how he has used the movement to serve those affected by the Beirut explosion. Thank him for those students who have come to follow Jesus after this tragedy. Please pray for those who are still dealing with trauma.
Publishing house: Pray for a publishing house which will provide a new generation of Arabic-speakers with books and resources for the Christian faith.