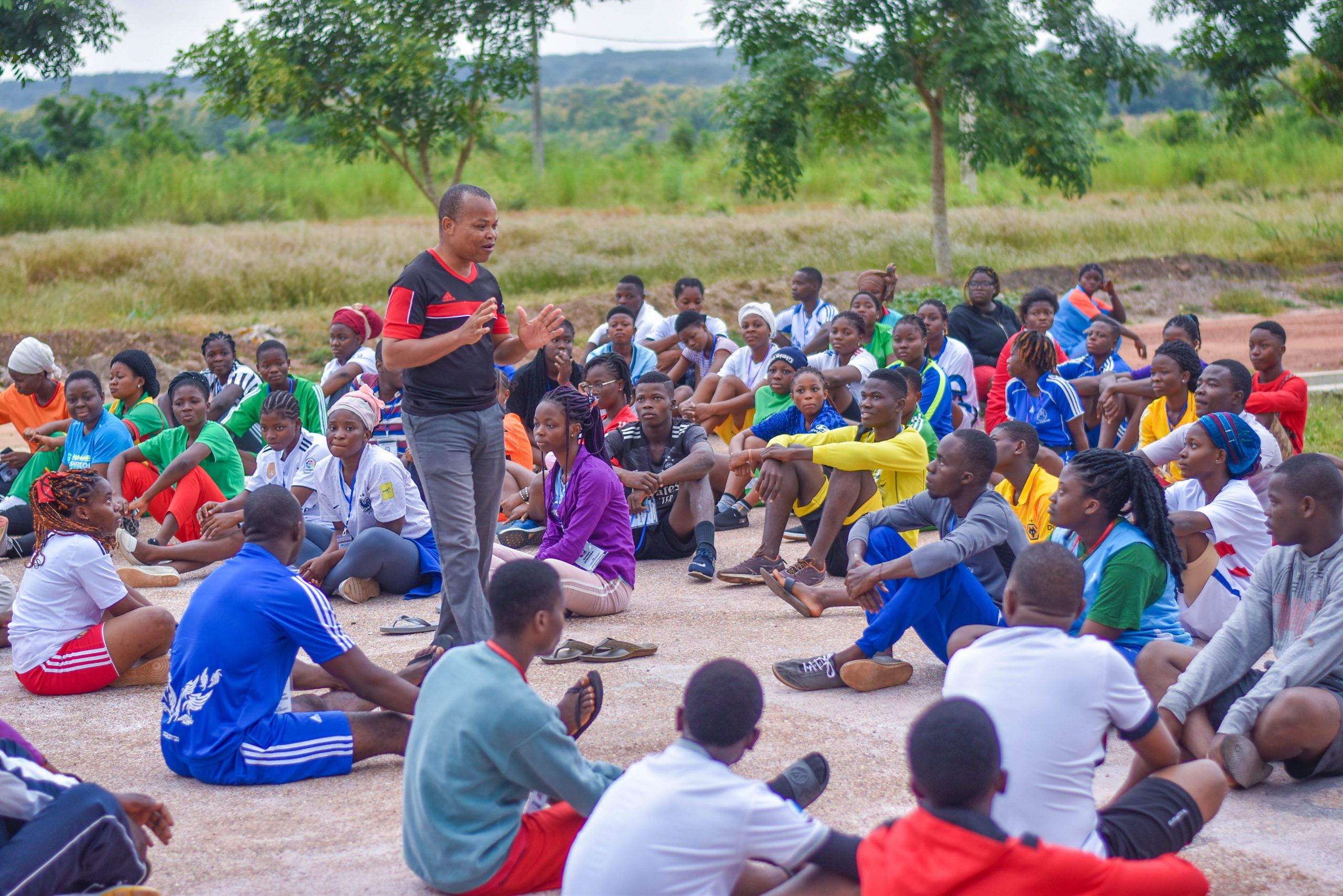 Togo: I discovered God in all his splendour
God can do wonderful things in our lives by just showing us more of who he really is.
This is exactly what he did at the recent student camp held by GBUST, the national movement in Togo. After two years without large face-to-face meetings, the camp revived GBUST activities by bringing together 250 students and graduates. It was not a slow start to a new, in-person ministry. Many students made a renewed commitment to live for Jesus, in an unexpected surge of refreshed faith and joy.
For some students, this meant that theological truths that they had previously found difficult now shed new light on how to live God's way. Sarah is a young student who attended the camp. She learnt for the first time that while God must be taken seriously, following him shouldn't make us miserable. In fact, understanding the gravity and glory of who he really is gives us solid joy. "I discovered God in all his splendour", she explains, "which gave me the balance I needed. God is not against the joy of life. Knowing him is joy."
Others brought their relational problems. At camp, Esther decided to forgive her mother after many disagreements. "I felt light", she says. "Today I am free."
In worship and fellowship, another student discovered just how confident he could be in his identity in Jesus. "I learned that God has a plan for me", says Serge. "I'm not on earth by chance. God has a role for me to play in carrying out his purposes."
Pray with us for GBUST and students in Togo:
Pray that the Lord will water the seed he has planted, continuing the good work he has begun in their hearts to "bring it to completion until the day of Christ Jesus" (Philippians 1:6). 
Pray that the new zeal the students have shown would have a lasting impact in schools and universities in Togo, and further afield in other parts of Francophone Africa.