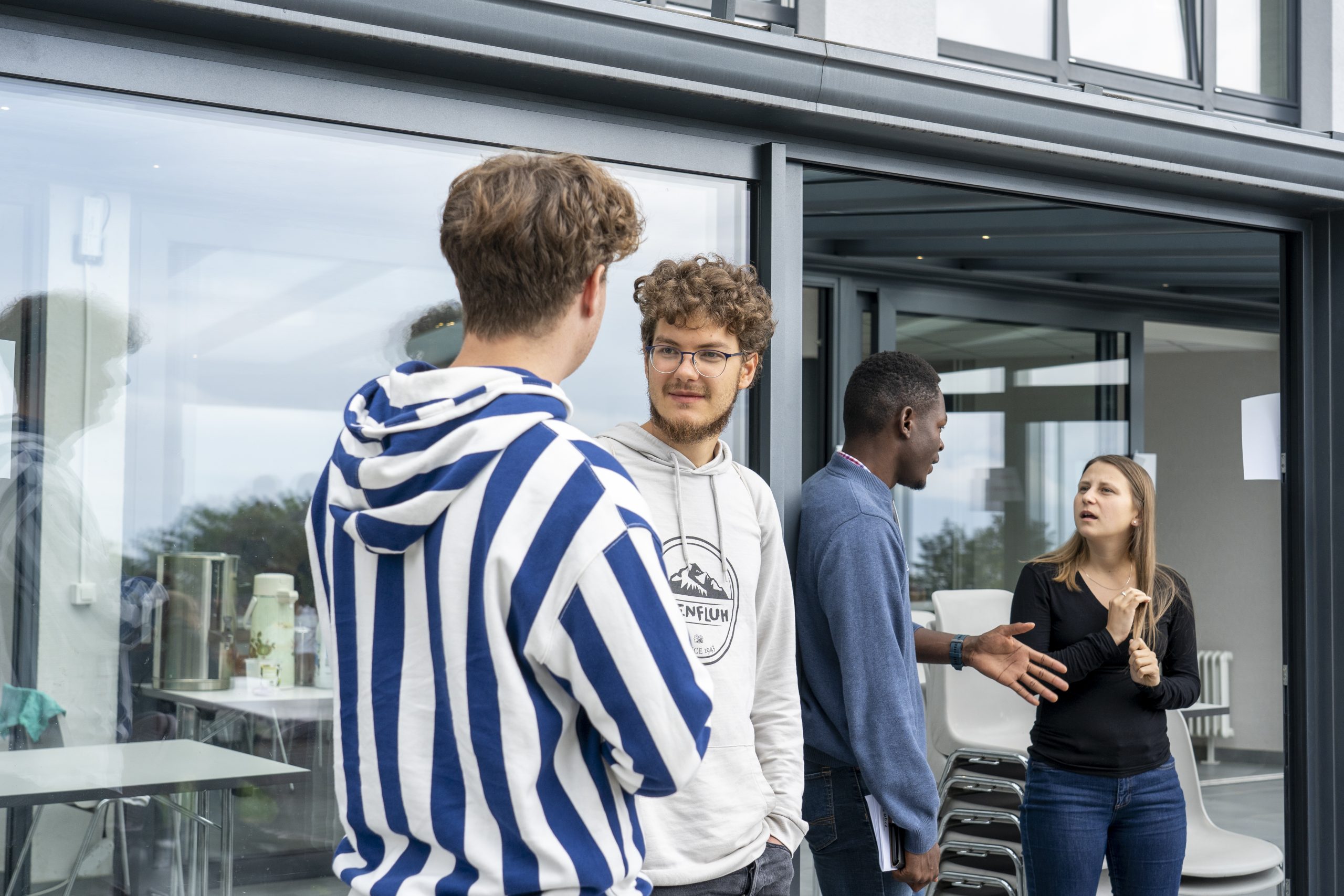 Switzerland: Engaging our studies with the problems around us
This edition of Prayerline was adapted from GBEU Switzerland's A Propos magazine. Sébastien, third year Civil Engineering student with GBEU, the Francophone student movement in Switzerland, writes about his experience of engaging the university. Find out more about IFES Engaging the University here.
'At a recent training event, I was part of a focus group on the topic of engaging the university. We highlighted the importance of being witnesses for Christ to our friends by engaging in community life. Recently, I had the opportunity to experience this in a very practical way. I organised an event with one of my teachers at the engineering school to challenge students about their role in society. Together we watched a documentary about ethics, followed by a panel discussion with speakers from diverse backgrounds. They shared their ideas and experiences about social and environmental issues, and the impact that engineers can have in society— a huge topic!
'After the formal part of the event was over, I had the opportunity to talk at length with the young teacher with whom I organised the event, as well as with another young, curious colleague. I testified about my faith openly. In cases where they viewed the problems of worldly sin as coming from a corrupt and wicked elite, I was able to speak of the sin which is in all our hearts. Where political ideologies might be seen as the answer, I was able to speak of salvation and the resulting transformation of the heart. Where the human being is singled out as the one responsible for solving these problems, I was able to talk of a compassionate God who accomplishes everything by grace and invites us to meet him. And where fatalism brings fear and uncertainty, I was able to speak of the hope of knowing that God holds all things in his hands. It was an extraordinary moment of exchange which continued well into the night, even though it was a Thursday evening!
'This was also possible because of the spirit of availability of two friends from the Pérolles GBU group who came to lend a hand with the tidying up. What a pleasure to serve God and contribute together to the life of our campus! As a follow-up to this event, we are planning to create a society for students committed to social justice. This would be the first student association at my university, so an opportunity to open up the social life of the university, as well as bring the gospel to the eyes and ears of new students.
'As a Christian I believe that I can agree with my non-Christian friends about the societal problems that surround us, but that I can also bring a unique perspective to the cause of these problems and, especially, to their solutions. What a privilege to be part of God's work! To him be all the glory.'
Pray for Sébastien and GBEU Switzerland:
Pray for those with whom Sébastien spoke – that his words would have an impact, give them a new perspective, and bring them to Christ.
Pray for the plans to start a new student society centred around social justice. Pray that this new group would bring glory to God and much good to the world around them.
Pray for students in GBEU and beyond as they seek to engage in the issues that matter, participate in the life of the university, and bring the light of the gospel.