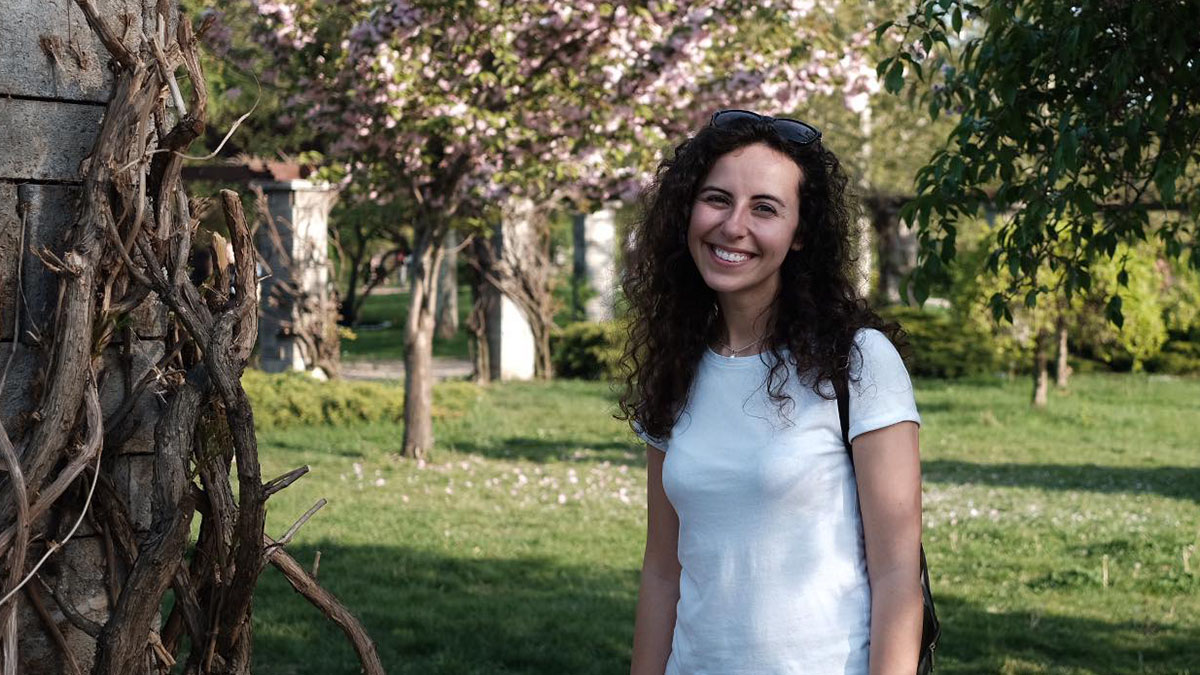 Aliens, thieves and priests
A Bulgarian graduate reflects on three things she realised at university
I remember the anxieties of starting university. I didn't even understand my timetable, let alone my major. Where was I meant to be when? What did all those letters and figures mean? How was I going to survive?! I didn't have the answers.
But there was one thing I knew a lot about: God. Early on I met some people who were part of the Bulgarian Christian Student Union (BCSU). They invited me to go along to their fellowship meetings, and I was glad to start attending. They didn't know it, but their invitation was to lead me to three significant realisations and change the course of my life for ever.
Always a student
Before long, the first thing I realised was that I'd been wrong: I really didn't know much about God. I'd previously read the Bible as a novel, skimming the pages without much interest. BCSU challenged me to think and apply the Word of God in my life, to ask questions and to explore my own worldview. I came to understand that in God's kingdom, I will always be a student who is learning from Christ.
The second thing I realised was why this student group exists. At first, I'd thought it was just a gathering for Christian students to study the Bible. But in fact, the student group was the perfect place to invite my friends who didn't know Jesus. What better place for a student with questions about God? Many of my friends then heard about God and attended BCSU events and Bible studies.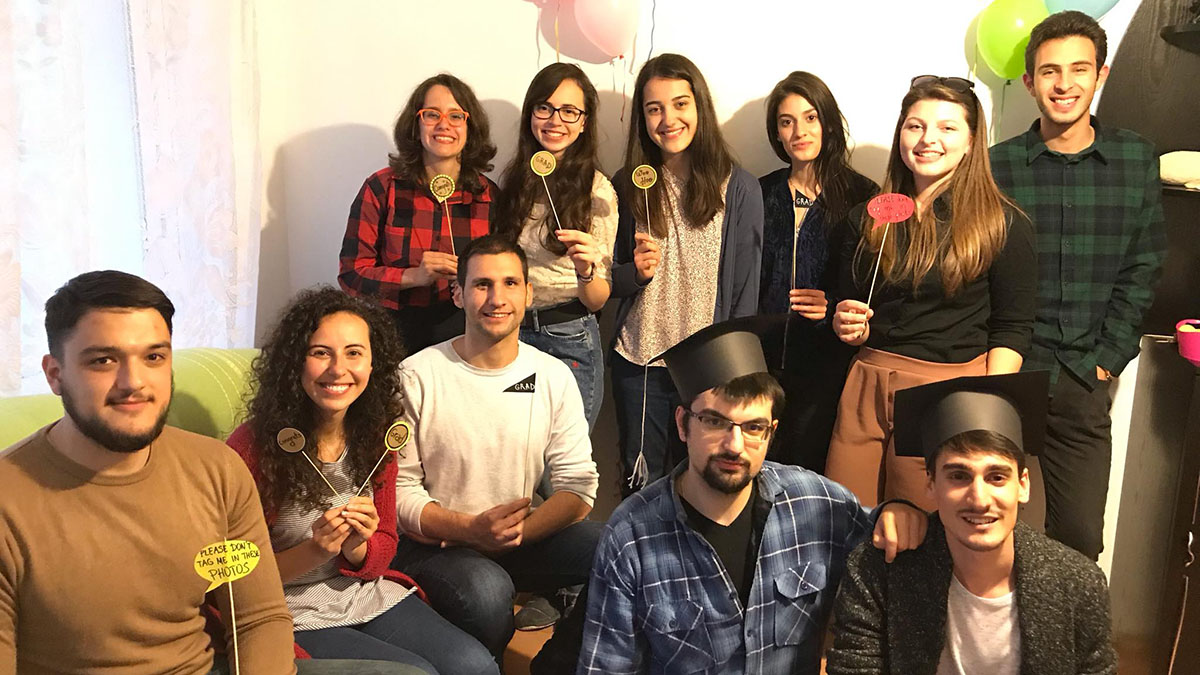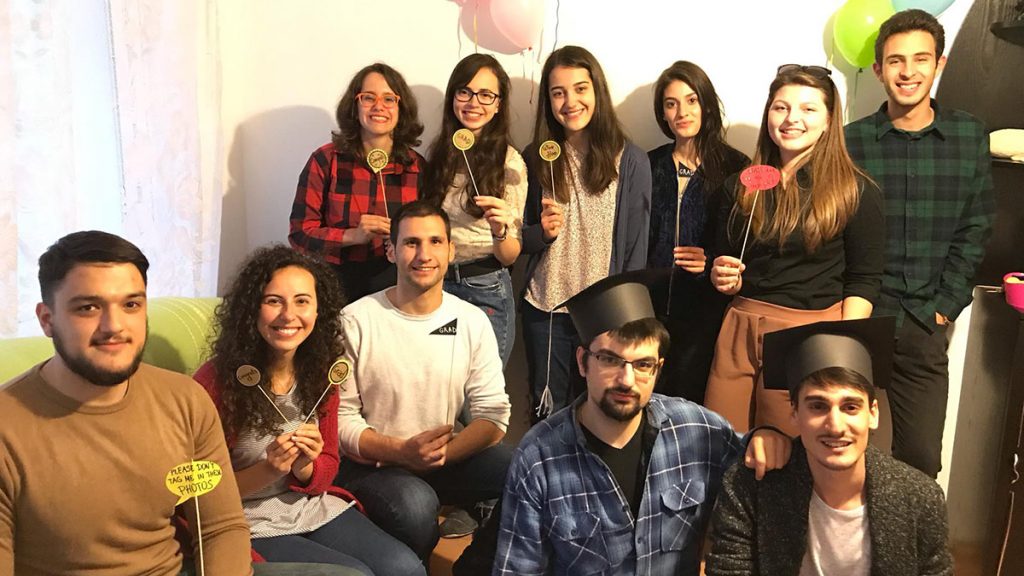 Aliens, thieves and priests
My third realisation, I confess, didn't happen while I was at university. Unfortunately, it took me a long time to discover it. And that's why I wanted to write this article, so you will not make the same mistake.
In my student years, I thought the university was a place that would give me knowledge for my career. I thought it was a place to invite friends to study the Bible in the hope that they would meet Christ and be saved. 1 Peter 2 talks about believers as being 'aliens in the world'. I saw myself only as an 'alien' – someone who didn't belong to the world. My job was that of a thief: to 'steal' others out of the world and make them aliens too.
But 1 Peter 2 also talks about the believer's role as a 'priest'. The two are inseparable characteristics of God's people. No, we are not from the world, but at the same time we are in the world, and we are to carry God's presence. This was what I missed.
"But you are a chosen people, a royal priesthood, a holy nation, God's special possession, that you may declare the praises of him who called you out of darkness into his wonderful light… Dear friends, I urge you, as foreigners and exiles, to abstain from sinful desires, which wage war against your soul. Live such good lives among the pagans that, though they accuse you of doing wrong, they may see your good deeds and glorify God on the day he visits us."

1 Peter 2: 9-12
At university I did not act as a priest. If I had, as well as inviting my friends to study the Bible, I would have asked my classmates and teachers questions about what we were learning. I would have been part of the student council or the theatre club. I would have tried to keep Christian principles in everything I did. I would have brought the voice of Jesus into conversations happening around me. But I did not.
Fortunately, this sad story does not end so sad. I am not a student anymore, but I am still allowed to be part of the university literary club (I love to read!). So at last I'm active at university!
An appeal to students
Don't make the same mistake as I made. You can live out your role on campus as a royal priesthood. Perhaps you will ask a question that will change the mind of your lecturer forever. Perhaps you will hold a position regarding a theory that will make a lasting impression on your classmate. Perhaps you will do something that will make people curious about your faith. Perhaps a bold act will turn into an echo that will change your university, city or even society.
I challenge you to be priests now, to be present at the heart of the university. As you walk into the corridors and enter the halls, know that your steps are the steps of Christ, and your presence is the presence of Christ in your university.
So do not be thieves like me, but be priests, because you are called to this.
Desi, BCSU Bulgaria graduate