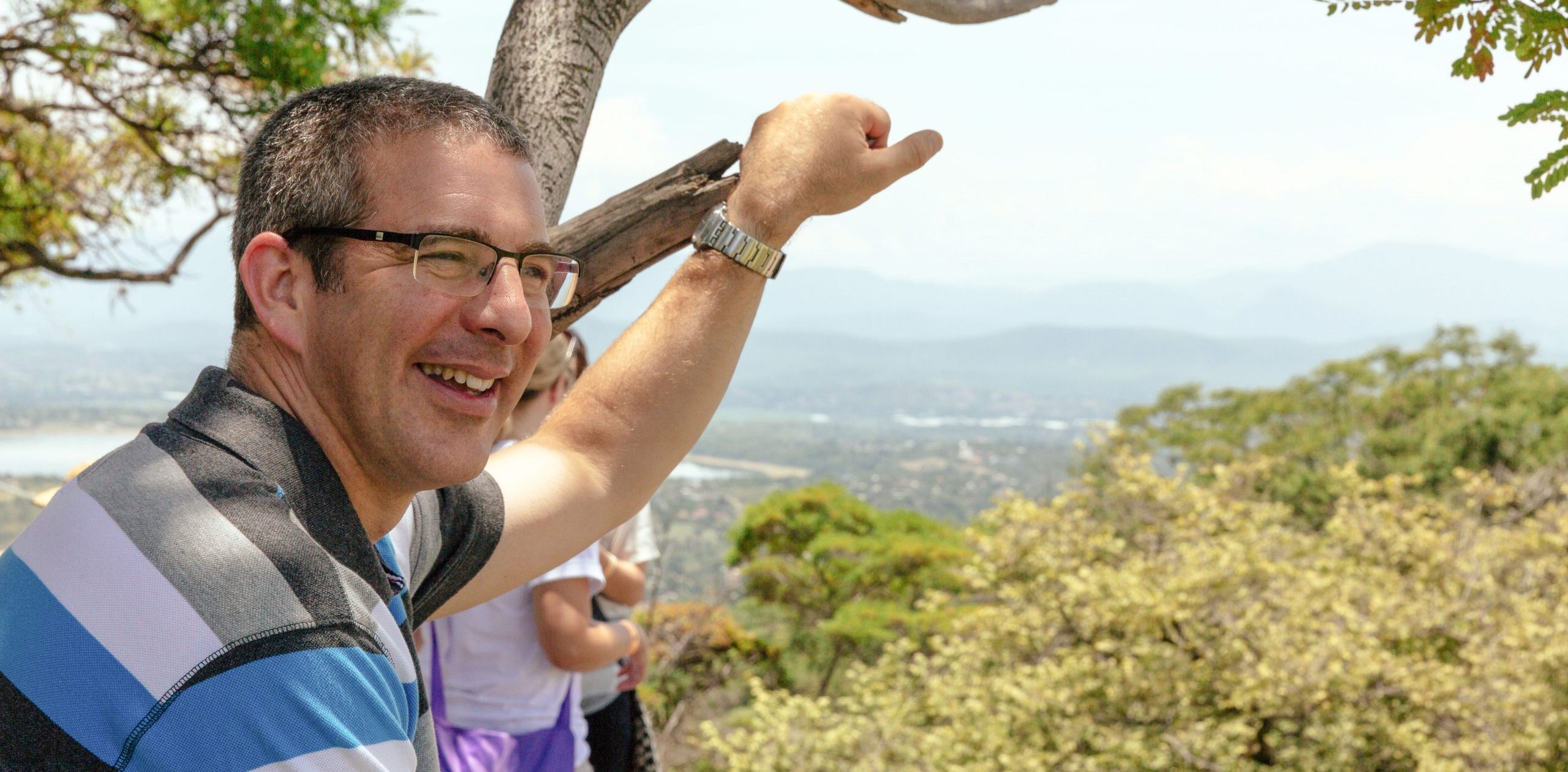 Pray for the new IFES General Secretary
After much prayer and discernment, the IFES Board has received clarity and unity to invite Tim Adams to be the new General Secretary. Tim is currently an Associate General Secretary and has served IFES for nearly 20 years. He has worked closely with current and former IFES leaders such as Acting General Secretary Jamil and former General Secretaries Daniel Bourdanné and Lindsay Brown.  
Tim's years of service in IFES inform his deep understanding of the mission and extensive relationships across the network. From informal visits to movements to his attendance of large events such as World Assembly, Tim has experienced IFES in many contexts. Over his time with IFES, he has worked with diverse teams to oversee key global projects such as Breaking New Ground, Innovation in Evangelism, the Theological Advisory Group, and the growing e-learning program. Tim also leads the International Services staff team, which launched the Asia office in 2016, and ensures that the support services are aligned with the ministry vision of IFES.
Tim's heart for IFES ministry and his vision to reach students with the gospel is evident. The Board recognizes the need to strengthen IFES amid the changing realities and to unite movements around a shared direction for ministry. They believe that Tim brings the Christian leadership experience, humility, and reliance on God to lead the way. Tim says,
"I have always believed that Christian leadership is fundamentally about stewardship. Like the servants in Matthew 25 14-30 we have been entrusted by God with an important responsibility, and we want to be commended as "good and faithful" when the Lord returns. As IFES General Secretary this means staying true to the legacy of prayer-fueled, Bible-focused, Christ-centred, locally-rooted student ministry which has been the hallmark of IFES for more than 70 years."
Rejoice with us, as God has answered our need for a General Secretary. Praise God for the prayerful commitment of the Board and search committee to follow God's guidance as they made this decision. Praise God for the faithful leadership of Jamil and pray for him as he transitions back into his role of the MENA Regional Secretary. And finally, please join us in prayer for Tim and his family and he prepares to step into this role in January. Tim expresses the following prayer requests: 
"I am thankful to God for my colleagues in IFES and for their partnership during this time of change. Pray for us as we enter this transition and continue our ministry without being able to travel.

Pray for wisdom and discernment during this time of preparation leading up to 1 January 2021

As I connect with staff, students and supporters, pray that I would be able to communicate clearly, listen well, and have the discernment to see what God is doing among us and where he is leading us.

Pray for my family. We moved house in early September and all three children are settling into new schools."