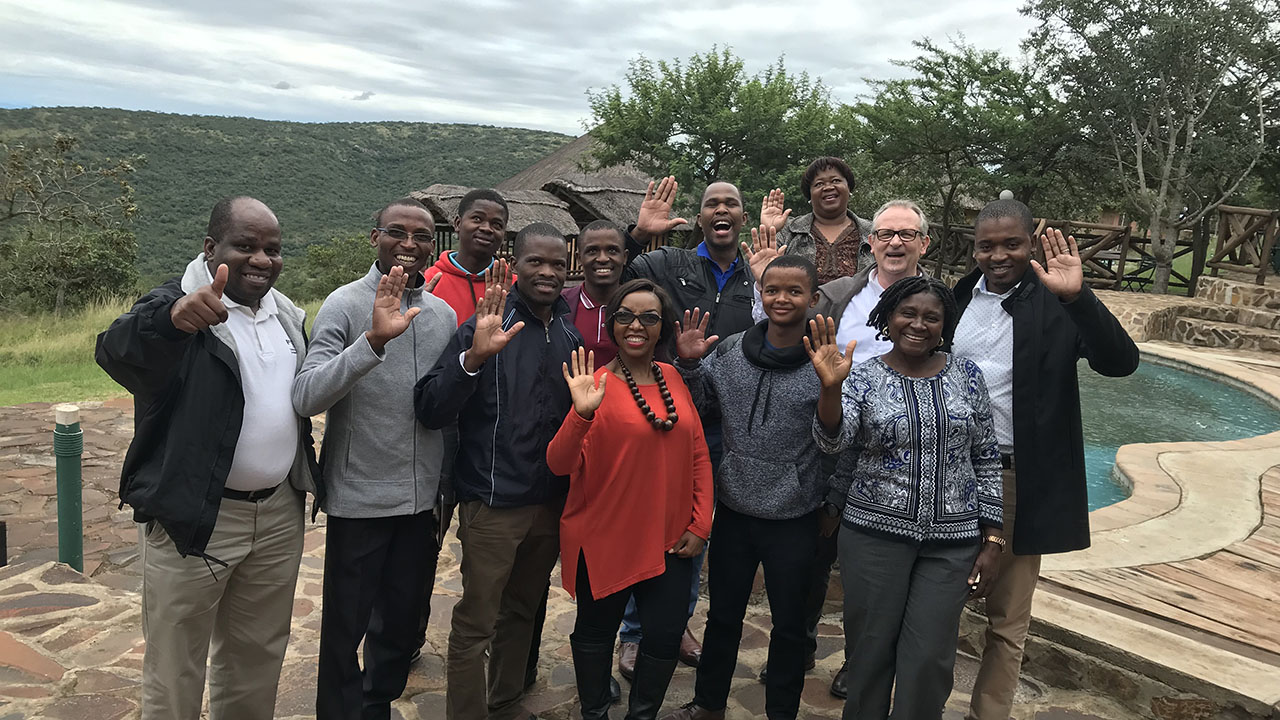 eSwatini (Swaziland): IFES supports the new board of a national movement
"It was late in the evening when we eventually made it to the training venue. The pouring rain had delayed us, and night had already fallen. But the next morning the bright sun lit up the beautiful land. I was new to eSwatini*. I looked at the eager faces around the table. They were all new to being board members. Moved by their enthusiasm to learn, and mindful of how much we would need God's help, I bowed my head in prayer, and asked God to bless our time together."
Mirek Pieszka and Affy Adeleye recently led training for the new board of ESWAFES, the IFES movement in eSwatini*, to help them in their role supporting student mission. The new board is made up of 12 local people from a range of professions including business, education and medicine. Their role as board members is critical to the health of the movement. Over the coming months and years, they will need to build a culture of good governance, supporting Mukululi, the National Director, in developing strategy, vision and policies.
Join us in praying for ESWAFES:
Praise God that the recent board training went well.

Mukululi

, shared: "The training has set us on a good trajectory and we are trusting God for a great future."
Pray for the new

b

oard to become a strong team, implementing the training outcomes and re-establishing a strong governance culture and sustainable ministry in the country.

Pray for the recruitment of new staff and supporters, as ESWAFES works on seven campuses and seeks to re-pioneer on five others.
Pray for Mirek and the Governance Development team as they seek to train and support national movements to

be wisely-governed, well-structured

and

God-honouring ministr

ies.
*Swaziland was renamed to eSwatini in 2018
Thanks for praying with us!