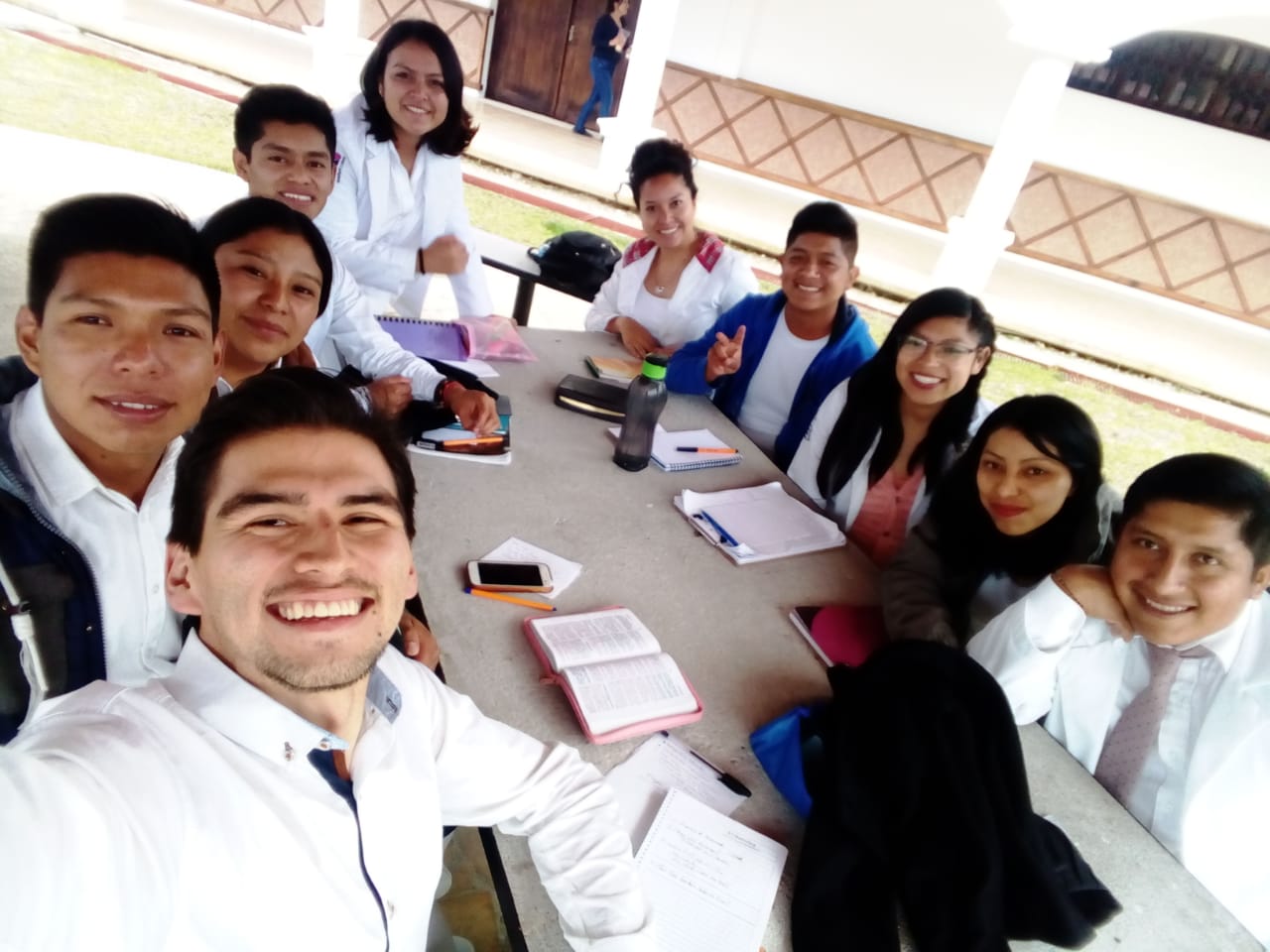 Mexico: God's light in Chiapas and "The Circle of Silence"
Jesús and his fiancée Jessie are medical students in the poor yet beautiful region of Chiapas, Mexico. Most of the students at their university are from local indigenous communities. It's an unusual university in that all students must both speak and study a local dialect as part of their study. It's one of the government's strategies to encourage students to find jobs in indigenous communities after graduating.
Though there are few Christians on campus, for students like Jessie and Jesús, it's the perfect missionary training. When they're not language-learning or studying medicine, they're busy leading the small COMPA Bible study group. You'll often find Jesús walking around campus selling sweets. Every student he meets he invites to the Bible study. Jesús and Jessie long to see more people come to know the risen Christ this year.
Further north in Mexico, there's a place known as "The Circle of Silence", where the gospel has made very little progress. But even there, God is at work. Engineering student Sandra met COMPA staff a year ago and initially only seemed vaguely interested. But over the past year God has been growing her and giving her a new passion for his Word. This semester she started a Bible study group on campus – the first in the university – and has been excited to see one of her non-Christian friends coming along.
Join us in praying for Jesús, Jessie and Sandra as they lead Bible studies and bring God's light to dark campuses in Mexico.
Pray that through these groups many students would come to know Christ this year.
Pray that Christian students in these challenging regions of Mexico would powerfully impact their churches and communities after they graduate.
Thanks for praying with us!