Longing for Connection
How your gift this Lunar New Year will keep students connected and equipped
"Shammah, are you there? I can't hear you anymore."
Shammah's online conversations always went like this. She watched the faces on her screen turn to blocks of color and then disappear entirely. Her heart fell with every frustrated hit of the refresh button.
This wasn't going to work. When her university closed due to the pandemic, Shammah had to go home. But the internet at her parent's house wasn't stable enough to join her weekly online IVCF Philippines meetings or to continue her coursework online. She felt cut off from the world.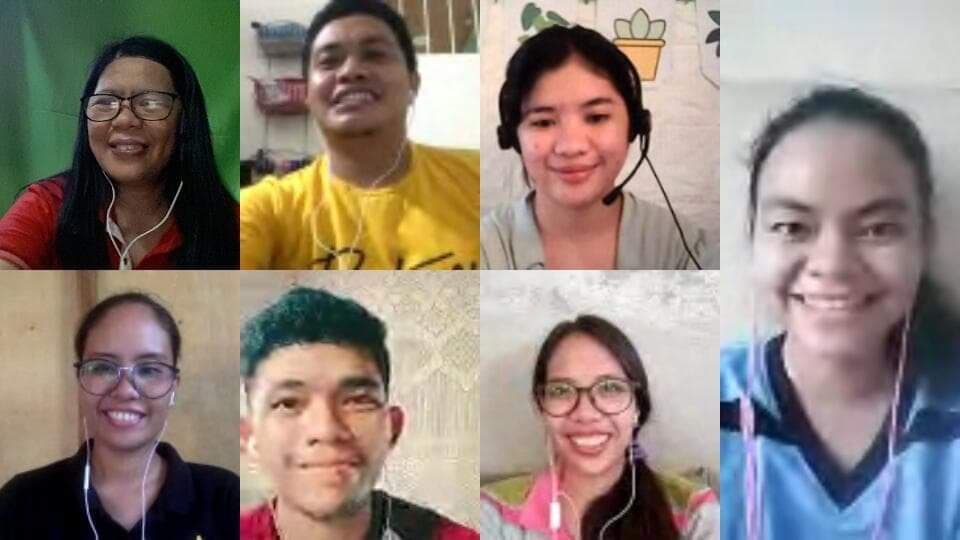 Longing for connection
Shammah wasn't the only one. Many other students had scattered during the pandemic and suffered from unreliable internet access in their family homes. This situation did not sit well with IVCF graduates and staff, who understood the importance of continuing ministry even in a tumultuous time. They formed a plan to get the students back online.
The group organized a livestreamed music festival to raise money to purchase data packages for students with poor internet. One thousand people attended the event which featured the musical talents of students and shared a message of God's truth. Between the fundraiser and money pooled from graduates, IVCF covered the costs for Shammah and many other students to purchase a generous amount of internet data.
With a strong internet connection, Shammah was able to attend the annual Discipleship-Leadership Training Camp, a week-long program that trained her to disciple other students. As a result, Shammah became better equipped to reach the university for Christ.
Students reaching students
This is the essence of IFES: empowering students to reach students. The graduates and students in this story took action because they personally understood the urgent need to reach the university, even in a pandemic.
This Lunar New Year, that need is still urgent. As the pandemic lingers on, students in East Asia like Shammah need to stay connected virtually to groups, events, and training over the next year. They need data for that connection, but many can't afford it on their own. In this auspicious season of giving, will you donate to our East Asia mobile data student access fund?
Your gift will invest in students who will multiply your gifts by using their initiative and imagination to reach more students. You also support staff members who will continue to mentor and disciple students into leadership roles. You become a vital part of the process by which IFES empowers students to reach students.
As the world changes, your support is more important than ever to ensure that student ministry adapts. Please help students like Shammah flourish in the new ministry environment by giving to IFES today.
Empowering the next generation,
Anita Stephen
Supporter Relations Manager (Asia)
Your gift to IFES will make sure students like Shammah stay connected to a fellowship group and keep growing in this ever-changing ministry environment.