Student to Student
The IFES Global Giving Day
Maybe you're a student. You go to class, do homework, join up with friends to read the Bible, and tell your classmates about Jesus. You have a passion for Christ and want to see him glorified on your campus.
But did you know that there are students on the other side of the world who are doing the exact same thing? Though they live across oceans and borders, they aren't as far away as you think. They want to see their campus impacted by the gospel too.
And today, you have the chance to empower them.
On Global Giving Day, you can be a part of something greater. Give to support students around the world who are making Jesus known on their campuses.
What is Global Giving Day?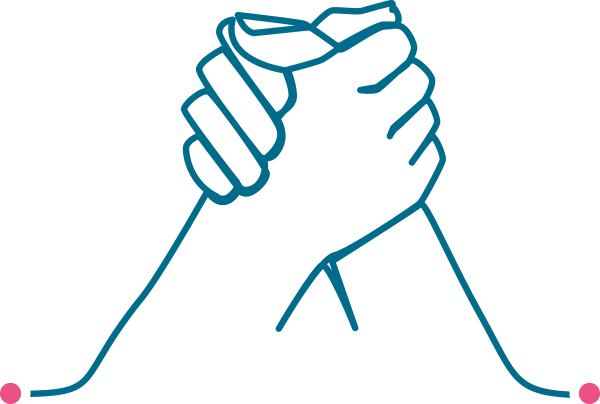 Global Giving Day is a 48-hour event spanning the entire globe, which invites students and supporters like YOU to join together in God's work on campuses around the world. We want you to jump in with students like Amelia from the South Pacific who spends her evenings studying the Word with nonbelieving friends, or Maria from Latin America who wants more evangelism training for new ideas to reach her campus.
We did it!
Thank you for giving to Global Giving Day 2021. Thanks to you, we reached our initial goal of $26,000 to fund these seven projects. We also reached our stretch goal of another $8,200 for Scripture Engagement multipliers in English and Portuguese-Speaking Africa.
Global Giving Day is officially over, but you can still play a vital part in empowering students to reach other students. Donations received for Global Giving Day after 11 AM BST on 22 April will support additional pioneering opportunities in CARIFES, as well as Scripture Engagement Multiplier training Latin America.
Because of you, students throughout the world will be equipped and empowered to reach other students with the hope of Christ's gospel. Thank you.
Raise up student leaders in Francophone Africa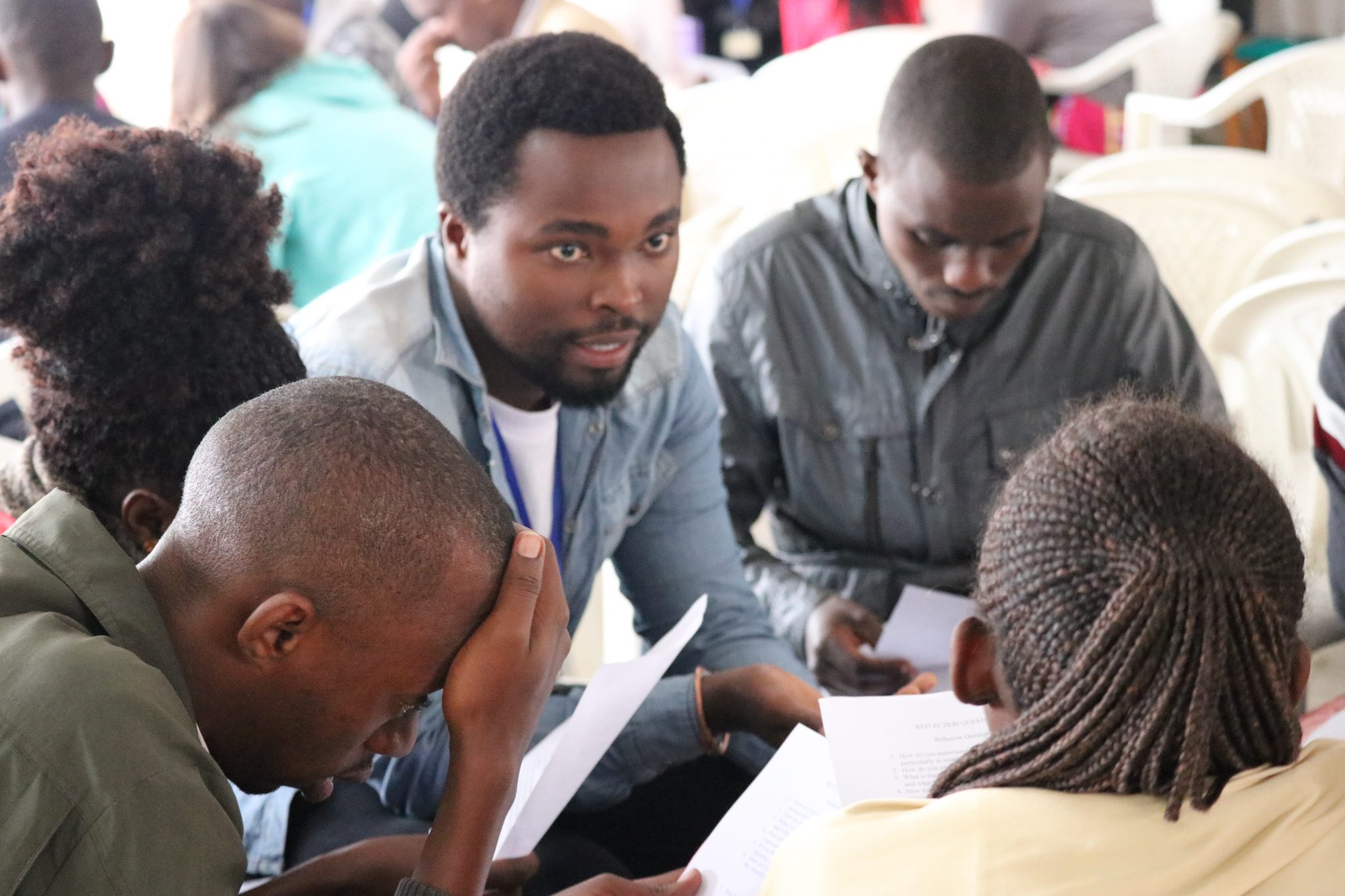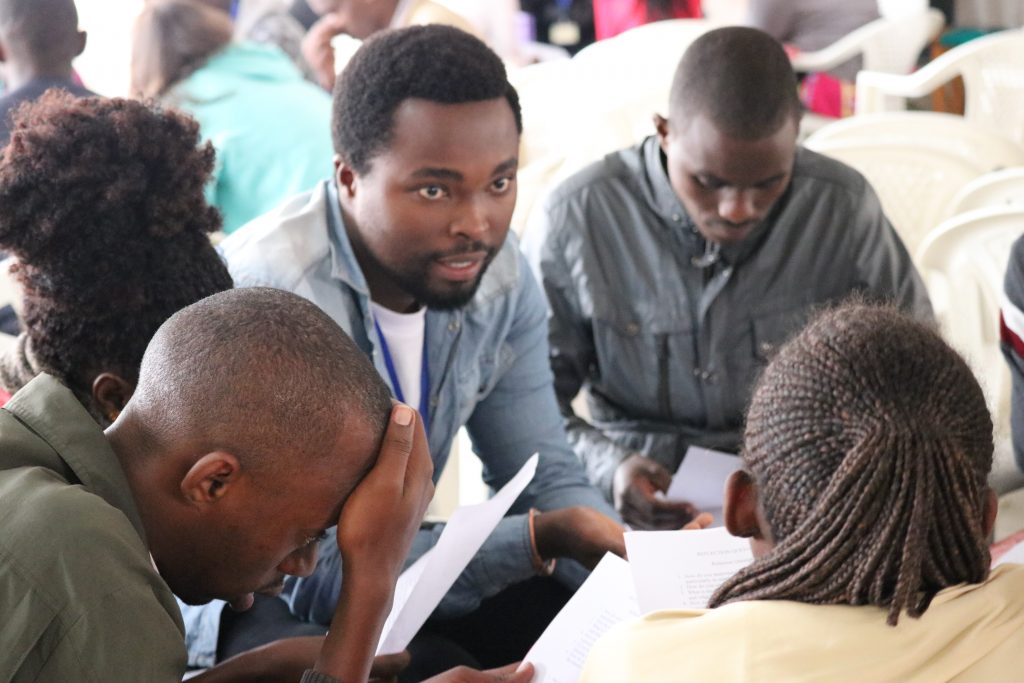 In Francophone Africa, being a Christian student can be tricky. In some countries, it is prohibited to hold Christian meetings on campus. In others, simply telling your friends about Jesus can put your life in danger. Often, staff workers are few and far in between, so it is up to students to take responsibility for ministry. That is why it is so important for students to be trained as leaders in order to multiply groups and pass on leadership to the next generation.
Students are hungry for leadership training, but the region lacks the funding it needs for a program. When you give today, you will help provide the literature, speakers, and resources for a new student leadership program in Francophone Africa.
This training will equip students like Tabitha, who reads the Bible with friends every Friday despite a ban on religious activities on her campus. She has grown her group from three students to six and intends to start another one as soon as she can. Tabitha wants to grow her leadership skills to know how to equip more leaders like herself to lead new groups. Will you give today to empower Tabitha to lead?
Pioneer new groups in the Caribbean
In the middle of tropical beauty, a battle rages for the hearts of students. Palm trees shade young people bent over phones showing them a "better" way of living than the impersonal religiosity of their parents. High schools frequently host police officers urging students not to give in to the lucrative business of carting drugs to other countries. Sex rules mainstream culture, trapping students into a false path to fulfillment.
It all became too much for Jean, a high school student who was invited to a Zoom Bible study from the local GBU Martinique group. He had so many questions about life and eternity that he found himself reluctant to end the discussion when the time was up. When COVID-19 restrictions loosened in his area, the regional staff worker invited him into his home to talk more. And there, Jean made the life-altering decision to follow Jesus.
There are so many students like Jean in the Caribbean and today you can help reach them. In this region, so many claim to be Christian, but so few know what that means. To establish more groups of true disciples, it is crucial to have more Jesus-following workers on the ground in new locations. The problem is that out of the nineteen countries in the region, only 6 are fully formed movements. The rest are still being pioneered and lack resources and funding to put more staff workers in place to reach more students like Jean full time. In 2021, CARIFES hopes to focus specifically on work in the British Virgin Islands. When you give today, , you are making sure that pioneering work continues so that student groups can grow in places that still need them.
Provide biblical and coaching training for East Asian staff
Melissa was the student who stood out. Eu Pui had been involved in FES Malaysia student ministry for 16 years, but Melissa stuck in her mind. Melissa prepared Bible studies thoroughly for the group she led. She thought about the timing. She thought about the audience. And what's more, Melissa wanted the Bible to influence her life, the way she interacted at church and her decisions at work.
Eu Pui longs to see more students like Melissa, committed to engaging deeply with Scripture and reaching others. But with students' increasingly busy schedules and social media distractions, it's getting harder to help them love the Word. They lose concentration. They just want sound bites. Or they are distracted by half-truths that culture attaches to Scripture. These are just some of the challenges of staff workers like Eu Pui in East Asia and across the world.
For this reason, staff can benefit from continued training to equip them to help students love Scripture as much as they do. With your gifts, East Asian staff can pursue further studies in biblical, theological, and coaching programs online. By making sure that staff are deeply rooted in Scripture, you are positioning them to help students be the same. Your gift today will help staff like Eu Pui share their love of Scripture with students like Melissa so that she can reach her campus for Christ.
Pioneer new groups in Anglophone Polynesia
Jessica knew about rules. That was all she had heard of in her church back in Tonga. Now studying law in Vanuatu, she was free to live her life the way she wanted to. But her friend kept inviting her to a Bible study, and she just wouldn't let it go. Jessica was skeptical. Everyone she knew said they were a Christian. What difference did it make in their lives? Reluctantly she decided to go and was surprised by the power and relevance of Scripture. It wasn't about rules! Instead, she discovered the vibrancy her life could have with Jesus in it.
She was so excited about her new faith that she began helping to pioneer new groups in the region. The work was hard, and she often felt frustrated by the constant roadblocks that came from not having dedicated staff members or sufficient funding. There was so much potential – but not enough hands to help.
The potential to make Jesus known on campuses in the South Pacific region is strong, but funding is needed to move forward. South Pacific students and graduates are eager to engage in Tonga and Fiji can't do it alone. These small but mighty islands need your help to establish local leadership, training, and resources to continue to pioneer more groups. When you give today, you are helping students like Jessica pioneer more groups to reach more students.
Give Latin American students access to evangelism training
Laura had always dreamed of using her artistic talents for Jesus. But art projects just did not fit the mold of what she thought evangelism should be. How could she integrate her love for art with her desire to share the gospel with her friends? When she heard that other movements in Latin America had organized an arts festival, she was inspired.
She organized her own art festival on campus, which featured a range of activities relating art to topics like social justice. They wanted students to reflect on the God who created them and how Christian values motivate a lifestyle that cares about society. Through the week they kept hearing: why are you doing this? The students on campus were surprised to find that Christians cared about social issues and the arts. It opened the door for evangelistic dialogue.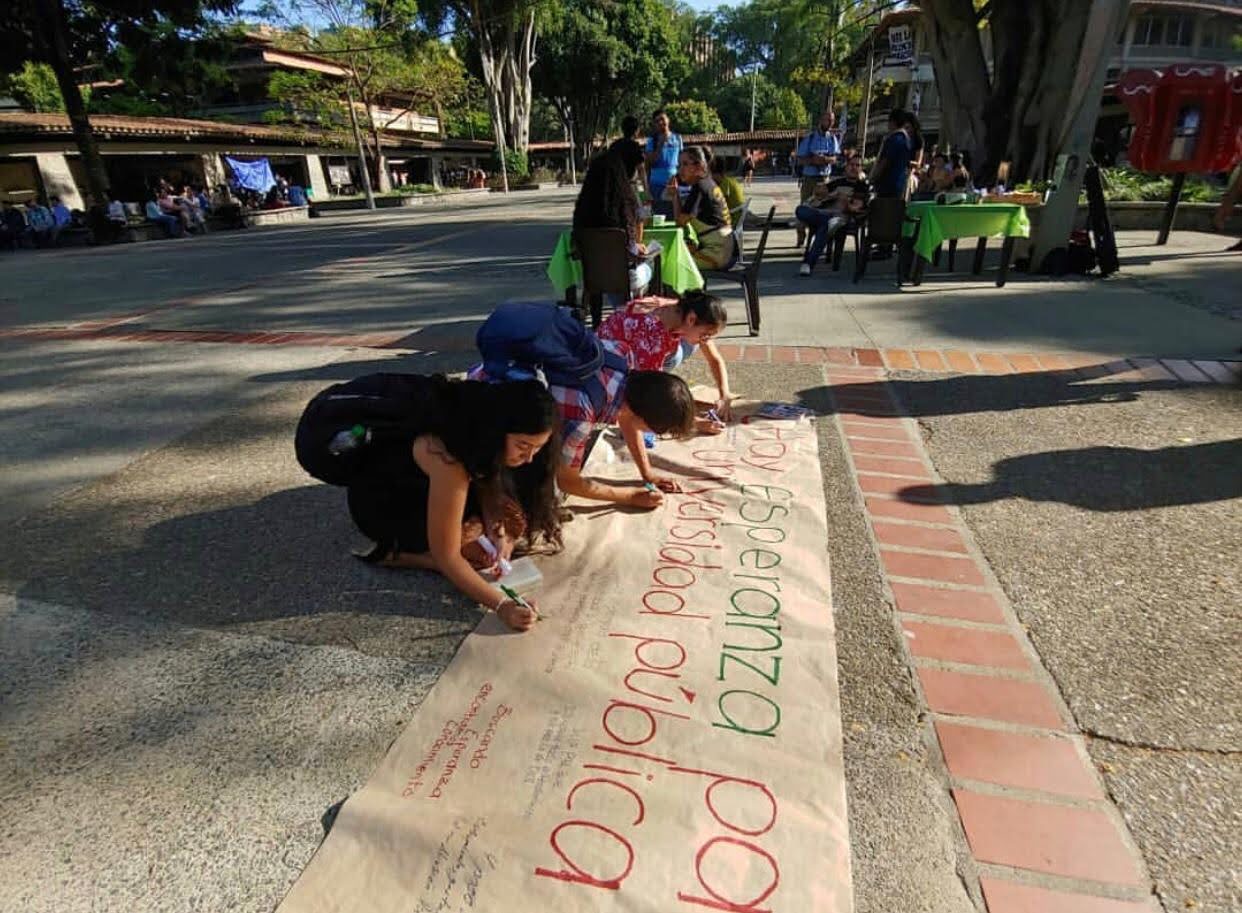 These are the types of projects that the Latin America region wants to inspire through their National Evangelism Workshop. Will you give today to make it happen? With ever-changing ministry norms due to COVID-19, the region sees an opportunity to get students thinking about what evangelism is theologically and how they can creatively adapt it to fit their talents, interests, and context. With your gifts, the region will be able to implement a workshop to empower students like Laura to take evangelism into their own hands.
Connect European students to an evangelism network
David's screen lit up and he saw the faces of hundreds of students. He skeptically settled in for a long Zoom call. He was doing this as a favor for a friend who wanted a non-believing professor to give feedback for evangelistic presentations at the FEUER evangelistic conference. David was that professor. But the students spoke with such passion and were able to back up each point to their presentation. He wondered, Could there be some truth here? At the end of the week, there was no doubt in David's mind. The words of the Bible were true. He believed, and he had to tell others.
Students in Europe are making waves in evangelistic outreach through the Fellowship of Evangelists in the Universities of Europe (FEUER), a network which get students connected with evangelists and Christian leaders across the continent. This network launches hundreds of mission weeks across 40 countries with a growing team of evangelists equipping students to share their faith with boldness. Your gift today will go towards helping students attend their conference in the Balkans in 2022. This is an annual event which brings together students from around Europe to share ideas, practice evangelistic talks, receive training, and encourage one another. Would you give today to equip students for evangelism through FEUER?
Help South Asian students develop deep Scriptural foundations
The sun sets as Maiah gets off a crowded bus. She walks home from the bus stop past the men in smoke-filled tea shops and Buddhist monks in long orange robes. As she walks among the ancient pagodas, she looks the same as everyone else. But she's not. She's a Christian.
In South Asia, Christian students can feel alone, isolated from anyone who shares their beliefs. Yet in a region with so many obstacles to student ministry , there is a growing love for God's Word among students, who are determined to use Scripture to spread the gospel through their region.
Doing so requires students to think about how to make Scripture more than a check mark on a to-do list. Rather, it must be something they are passionate about, something that infiltrates every part of their life, and something to invite others into.
The Scripture Engagement Multiplier Training in South Asia will help students do just that. Will you give to their training program today? The program mentors participants to become leaders who can confidently engage in Scripture study and lead others to do the same. It helps them understand Scripture in their own context and provides vision motivation, and training for incorporating Scripture engagement into evangelism. Training like this are paramount to empowering students to reach more students. Would you give to help spread the gospel through Scripture Engagement in South Asia?