Global Generosity Day 2022
One in Heart and Mind
Thank you to all of you who gave generously to our ten projects this Global Generosity Day, with gifts large and small. 116 people gave in total, raising an incredible US $28,021.89. On the map below, you can see the global distribution of those who gave; thank you to each and every one.  
We will continue to pray that God would bless these projects, as well as continuing to pray that you would be blessed through your partnership with IFES. We look forward to being able to provide updates on the 10 projects in the coming months.

Our Theme: One in Heart and Mind
Across all nations, we are one body of Christ, and our purpose is to pour out our lives in doing justice, loving mercy, and walking humbly with our God.
Acts 4 depicts the early church living this out. As 'with great power the apostles continued to testify to the resurrection of the Lord Jesus', a power outside of human origin affected those believers in Jerusalem: 'God's grace was … powerfully at work in them all'.
How did they respond to this powerfully working grace? What did it produce among them? They 'shared everything they had', such that 'there were no needy persons among them'. Knowing the victorious truth of the resurrection of Jesus, and as the grace of God transformed them, they were able to let go, making the needs of others their priority, glorifying God.
This might feel worlds and worlds away from your reality. But it doesn't happen when people make their best efforts. It happens when God's grace is powerfully at work.
On 6 April, we invite students and supporters everywhere – from Canada to Croatia to Cameroon to Cambodia – to be one in heart and mind. Whoever you are, and whatever you've got to give, will you support your peers in other places?
Here are some resources that explain a little more what could be achieved through your gifts and help you explore what generosity means for you.
Read an update on what happened with the gifts given for last year's Global Giving Day, explore giving through the lens of 2 Kings 4 and hear the call to take initiative in your own unique context, and discover how important giving is, even for students.

What projects will your gift support on Global Generosity Day?
Here you can read about the 9 projects in 9 regions that this year's Global Generosity Day gifts will enable, and you can meet the people who will be empowered by your generosity.
Don't miss the tenth project, supporting our global e-learning courses which benefit all 160 movements in the 11 IFES regions.
Emboldening students to reach Muslim friends in MENA with the Islam Consultation. 
'For God has not given us a spirit of fear, but of power and of love and of a sound mind.' (2 Timothy 1:7)
'In a region where most of the population are followers of Islam and many countries have laws against proselytizing, it is tempting to gather in safety in our churches and our campus groups and fail to carry out the Great Commission that Jesus gave to go into all the world to preach the gospel and make disciples.' (The Islam Consultation 2018 report).
The Islam Consultation will be held in late 2022 to equip and empower Christian students in the MENA region to share the gospel with Muslims, rather than being content to remain in a minority sub-culture. Around twenty to thirty students and graduates who have a heart for their Muslim neighbours will be hand-picked to attend, returning to their movements as 'champions'.
The Islam consultation was last held in 2018. Attendees studied the history of how Islam grew in the fifth and sixth centuries, Islamic teaching and Christian theology, including topics such as forgiveness, the Trinity, 'jihad' and apologetics. Practical application discussion topics included questions such as:
'How can we answer the difficult questions asked by Muslims?'
How do we engage in our witness to our Muslim neighbors and colleagues?
How can we host Muslim background believers as new part of Christian community?'
All costs of the conference, including travel costs, will be covered for those who attend, the MENA regional staff, and some national movement projects that will follow this training. We are looking to raise $45,000.
Here are some testimonies from those who attended in 2018 and 2016:
'It was a real blessing for me to be here. The information and training gave me strength and courage to put fear behind me and to go further to share the good news with Muslims.'

student from a Gulf country, 2018
'Praise God for this training! I met different beloved brothers who came from Muslim backgrounds. This was the first time for me to be with MBBs. Their passion and involvement challenged my faith and gave me more hope for witnessing to Muslims. Thank you for this opportunity!'

'I come from a Muslim background, yet I still learned a lot of information about Islam and about how I can use this to share my faith and talk to our brothers and sisters in Islam and bring them to God.'

student from North Africa, 2016
'This training allowed us to better understand the people we are with every day. But at the same time this training put us face to face with the responsibility we have toward them. It also showed us the best approach for reaching out to our Muslim friends. I hope to continue in this sense and to get the most out of this training in my outreach to my Muslim friends'

student, 2016
Program launch to disciple graduates in Francophone Africa 
'Instruct the wise and they will be wiser still; teach the righteous and they will add to their learning.' (Proverbs 9:9)
The Francophone Africa region are launching a new program to engage graduates, called the Induction to Graduate Ministry program. Focusing on both leadership development and mentoring, this will induct graduates into the ways in which they can support student ministry as a graduate, whether in the workplace, or being involved more vocationally in student ministry.
The money raised on Global Generosity Day will be spent on producing the seminars to give to the young graduates, who have just completed the student leadership training program and are at the point of graduating university. They are hoping to raise $5,620.
Emmanuel, Regional Staff for Great Lakes and Islands in Francophone Africa, explains that 'at the end of this project, young graduates will be equipped to navigate the traps of poverty, corruption, and unemployment, while facing solicitation from their parents. Instead of taking the situation passively, they will be agents of transformation for their communities.'
Pioneering a new movement in English and Portuguese-speaking Africa 
'May the favour of the Lord our God rest on us; establish the work of our hands for us – yes, establish the work of our hands.' (Psalm 90:17)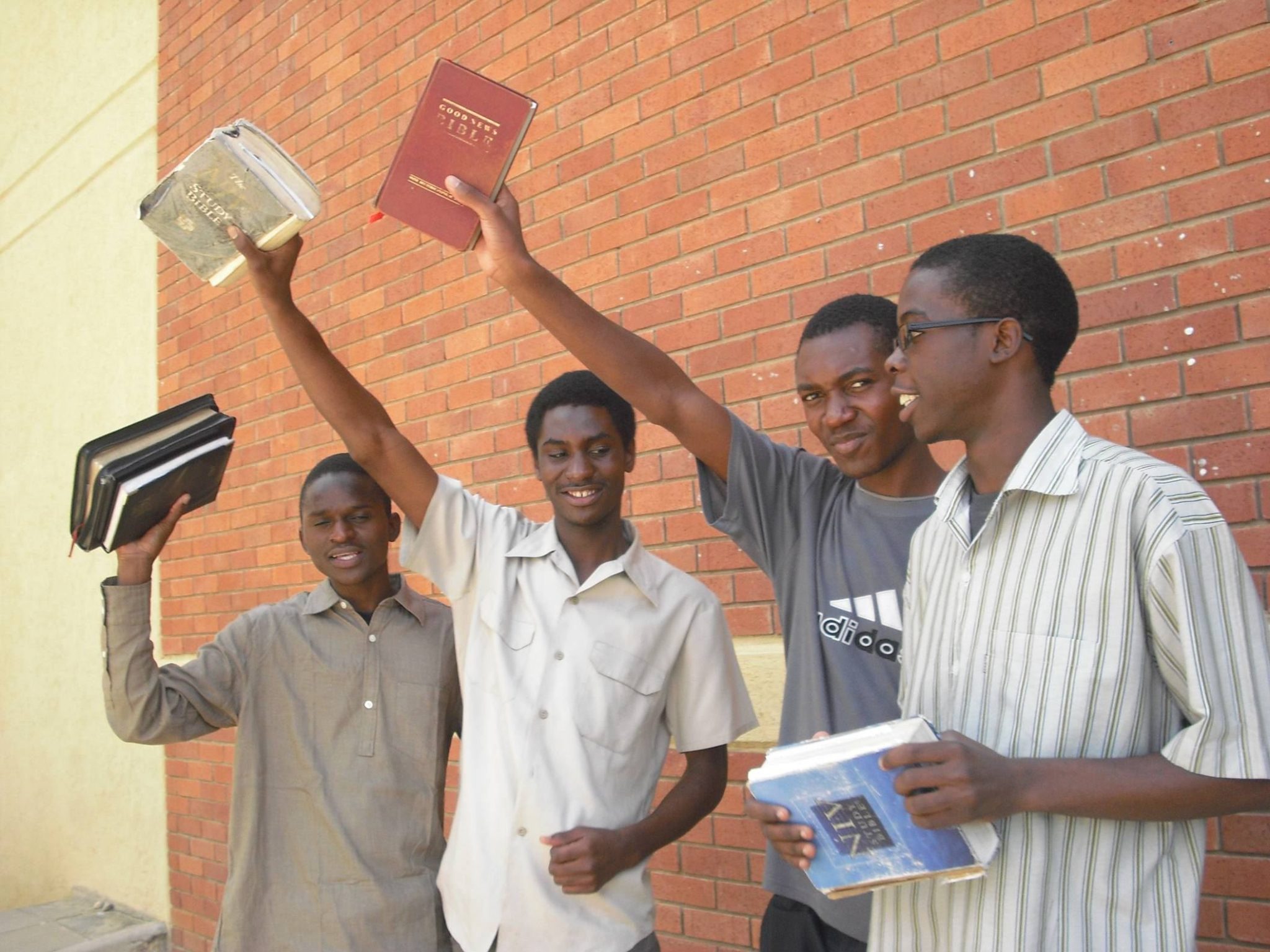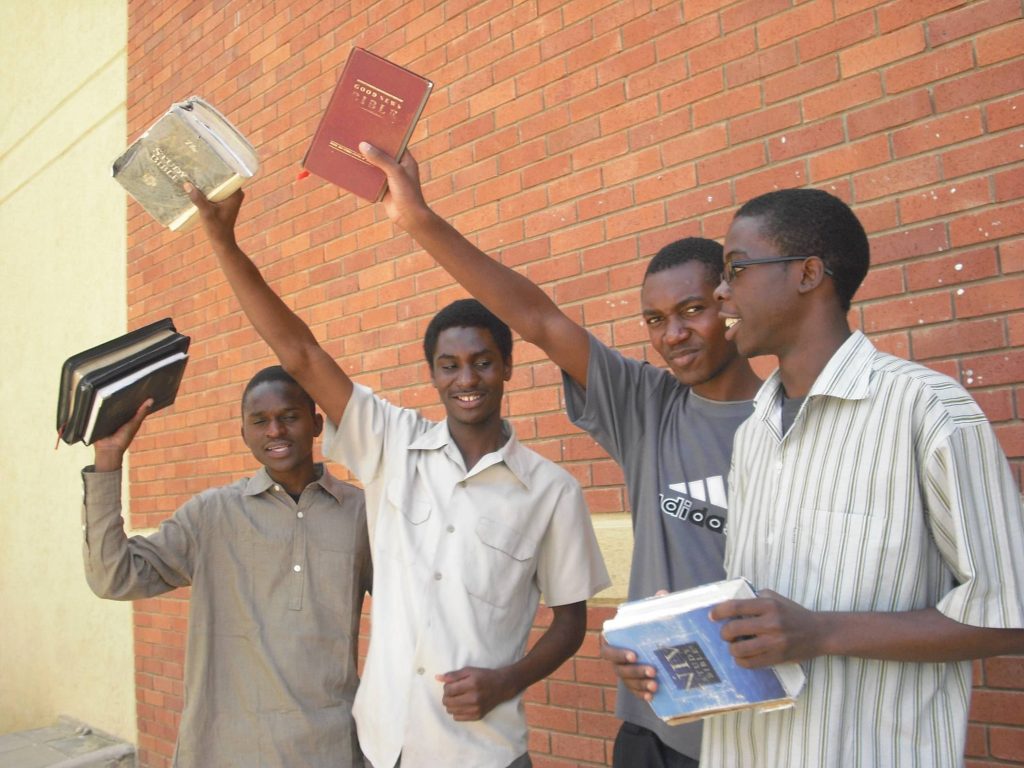 The EPSA regional team are focusing on pioneering in a variety of places, some more difficult than others. Movements will be pioneered for the first time in São Tomé and Príncipe, Cape Verde and Equatorial Guinea, and repioneered in Namibia, South Sudan and Sudan. For Global Generosity Day, EPSA regional staff are especially asking for funds to kickstart repioneering work in Namibia.
The money needed from Global Generosity Day is $7500, and this consists of a proportion of a new staff worker's salary (the rest will be raised locally), flight and accommodation costs for the visit of a regional staff member, as well as a consultation hosted with local partners to re-engage them in supporting the student work in Namibia.
Zelalem Abebe, Regional Secretary for EPSA, shares:
'The current state of the Christian Students Fellowship of Namibia (CSF) is disheartening, as there is no more student work on campuses. We need to have a consultation with stakeholders and some other partners to restart the student work in Namibia.
'This consultation will aim at sensitizing some key Namibian stakeholders to support student work in the country. It will draw together some strategic church leaders, graduates, and students. We will also invite representatives of FOCUS Kenya and SCO South Africa to join online.
'It has been very hard to get people who are interested in the re-pioneering work in Namibia because our usual contacts seem to be not as interested. We need to establish new contacts who can embrace the vision with new zeal. This consultation will provide that platform.'
Training students and staff globally with e-learning courses 
'So Christ himself gave the apostles, the prophets, the evangelists, the pastors and teachers, to equip his people for works of service, so that the body of Christ may be built up until we all reach unity in the faith…' (Ephesians 4:11-13)
Our final Global Generosity project is more crucial than ever in a pandemic context, not limited to any one region. So far, 17 IFES course modules have been developed to support six different global ministries. Over 1600 learners throughout all 11 regions have been equipped in English, Spanish, French, Russian and Portuguese.
During the pandemic, e-learning gave students the vision to creatively adapt to unpredictable circumstances. Janet pioneered a student group in her university in Ireland. When a staff worker from CUI, the national student movement, found out about the online group she helped launch, they recommended that Janet should take the IFES Engaging the University online course. She says that the course helped her understand that she shouldn't compartmentalise her faith:
'University is such a good time for evangelism because we are all trying to find ourselves. And people need Christ in the university more than anywhere else. We can't make it into two things – the Christian student group and then all the non-Christian stuff. The Christian student group has to be a part of society as well.'
After realising that there really is no 'non-Christian stuff', Janet could approach her student group with new ideas to revitalise their evangelism. A discussion night about unconditional love based on a popular TV series proved to be one of their most attended meetings.
The money raised on Global Generosity Day will be spent on ensuring that these courses are globally accessible. Please join with Olena Welch, Head of Global Resource Ministries, to raise $2500 to cover technical infrastructure and personnel time to revise, update and translate course materials.
Staff worker to establish and repioneer movements on Francophone islands in the Caribbean 
'The harvest is plentiful but the workers are few. Ask the Lord of the harvest, therefore, to send out workers into his harvest field.' (Matthew 9:37-38)
Of the five Francophone territories and nations in the Caribbean, only GBEUH in Haiti has its own staff worker to stabilise the presence of student ministry. In French Guiana, Guadeloupe, Martinique, and Saint-Martin, Jean-Davy Frair, who is from Guadeloupe, has been working since March 2021, to establish, coordinate and repioneer student ministry in the schools and universities in these places. There are many challenges. Schools and universities here are legally 'religious free zones', meaning that it is very difficult for the gospel to be shared on campus. But Jean-Davy mentors, trains and equips student leaders, liaises with the boards of these fledgling movements, and coordinates the work of Scripture Engagement for both the Francophone and Anglophone movements in CARIFES. As the only staff worker, he is vital to supporting and raising up students who will live their whole lives for Jesus.
There are huge opportunities for the gospel in these places. Jean-Davy is in contact with student leaders in all five of these places, who are keen for IFES groups to be established and flourishing there. The CARIFES regional team are persuaded that Jean-Friar's ministry is strategic and significant in putting down ministry roots in these territories, so gifts given on Global Generosity Day will be directed towards his salary and other ministry costs in these five territories – the regional team are therefore hoping to raise a monthly budget of 2200 USD, or 26,400 USD per year.
Replanting a ministry in Vanua Levu, the second-largest island of Fiji 
'Give thanks to the Lord, call on his name; make known among the nations what he has done.' (Psalm 105:1)
From 2017, a thriving student ministry existed in Vanua Levu, in northern Fiji. Three groups in three different universities were going, but when COVID broke out in 2021, they were not able to continue. All three groups closed down. There is no staff worker on Vanua Levu to help keep things going.
PSFC, the national movement in Fiji, are determined not to leave things as they are. They are planning to revisit and reengage the northern island by recruiting a new staff worker to replant the ministry. Taniela Queleni, the General Secretary of PSFC, is already visiting and meeting potential student leaders. He is discussing with the projected new staff worker the possibilities of reaching more students studying on Vanua Levu, who might come from all over the South Pacific. Plans to restart campus fellowship are in place.
The total budget for this project is 4300 USD, encompassing travel, food and accommodation costs for Taniela to make three trips to Vanua Levu, training costs for the new staff worker and potential student leaders, and the staff worker salary.
Taniela explains that 'the impact of this funding will be big, and to have an established staff worker will really help sustain the work in the north at this early stage.'
Creative and strategic evangelism workshops in Latin America 
'I have become all things to all people, so that by all possible means I might save some. I do all this for the sake of the gospel, that I may share in its blessings.' (1 Corinthians 9:22-23)
The Latin America regional team have resolved to keep equipping and training students in evangelism despite the pandemic. In 2021, they developed a four-module training workshop on evangelism called 'Mission in the University'. Focused on equipping national movements for creative evangelism, they have started offering it to the Latin American national movements.
They are hoping to raise 5750 USD on Global Generosity Day to provide the funds to carry out this training in person, and to keep it going online.
During the training, participants look at different evangelism initiatives which have been successful in Latin America in the past, such as Uncover Bible studies, the Mark Drama in Brazil, art festivals in Guatemala and Puerto Rico, and the environment-focused Genesis project in Ecuador. The participants identify themes and come up with ideas that could work in their own context. Over the next month after the workshop finishes, the participants create a plan for their own evangelistic project tailored for their own context, and then over the next three to six months they step out to implement their plan.
The regional team hope that they can start giving these trainings in person soon. Gifts given on Global Generosity Day will help national movements facilitate the training with venues and materials and support the trainers full-time so that they can focus on equipping and renewing national movements in this way. Since the training is still offered online at the moment, money is currently being spent on reimbursing national movements for the cost of their materials.
The regional staff are praying that through this work, God would renew the commitment to the gospel amongst students in Latin America, sparking enthusiasm and creativity to help movements reach new generations of students in a relevant and loving way.
Pioneering trip to a sensitive country in Eurasia 
'But you will receive power when the Holy Spirit comes on you; and you will be my witnesses in Jerusalem, and in all Judea and Samaria, and to the ends of the earth. (Acts 1:8)
There are some places which are politically hostile to the gospel. But wherever possible, the IFES Eurasia regional team and national movements are committed to sharing the good news with the people who so desperately need to hear it.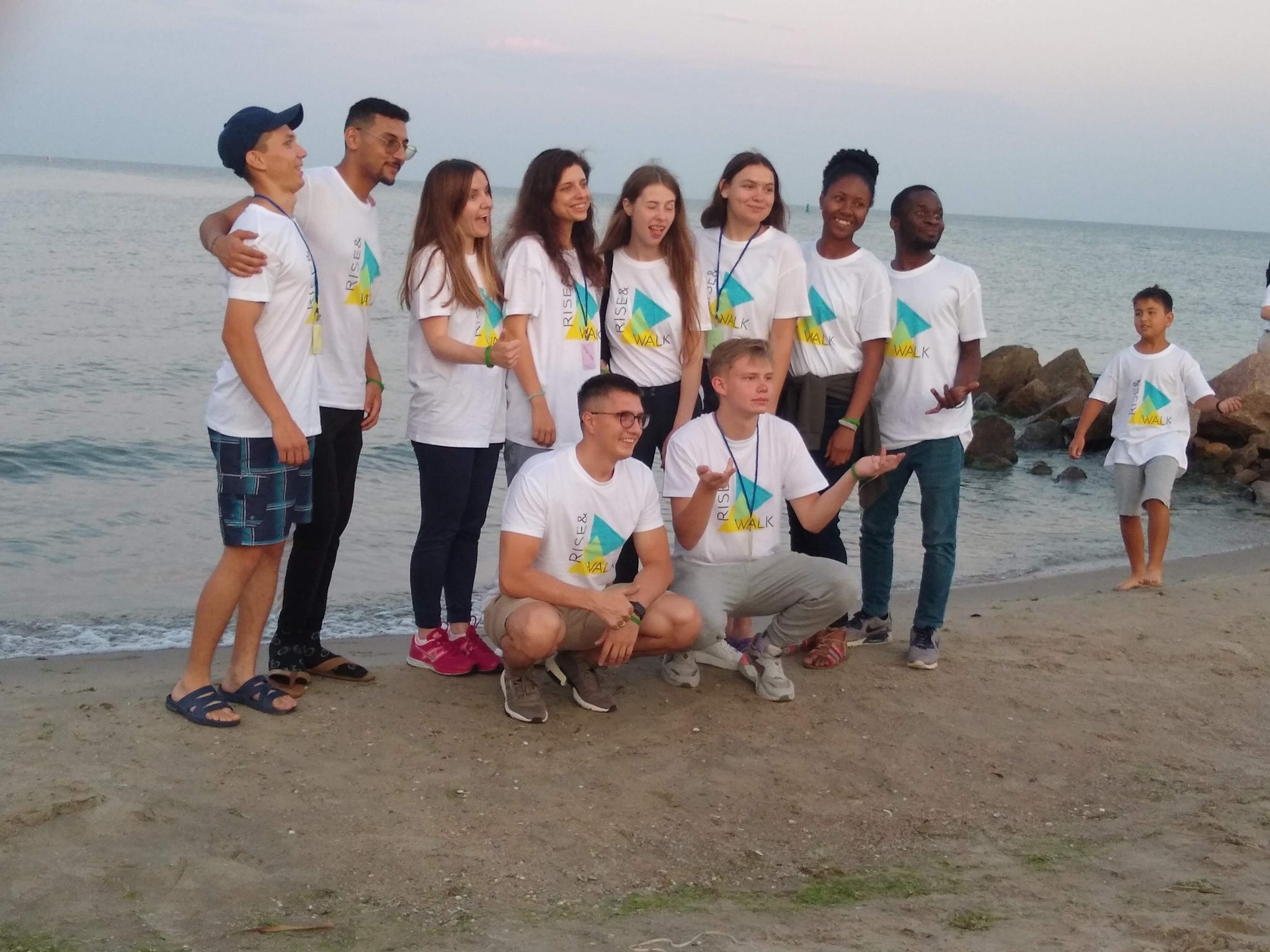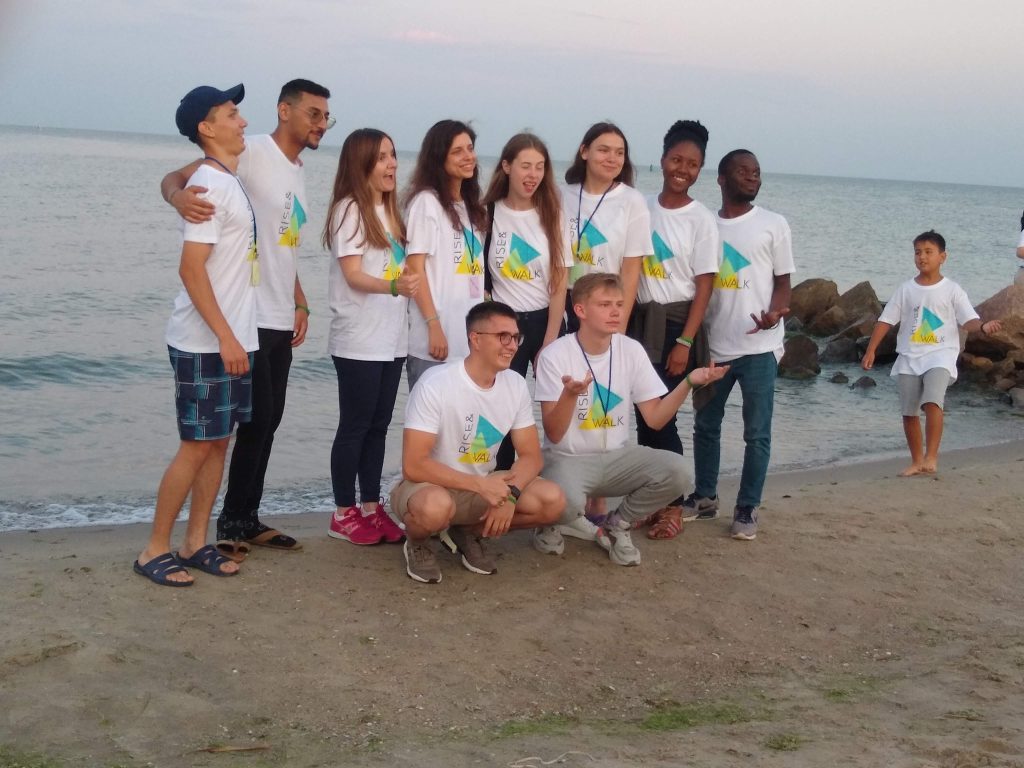 IFES Eurasian movements are planning a pioneering project to a sensitive country in the region without any active student movement, and they will make an in-person visit in August 2022. To keep student initiative at the forefront, ten students and two staff workers have been chosen from Eurasian national movements to make the trip, with the goal of motivating and equipping the students there with the vision of the gospel in the university. They will meet 30 students from that country and a neighbouring sensitive country, sharing with them and with local church leaders stories of how God called them into student ministry. They will also run Bible studies, seminars, workshops and prayer times, and build friendships with the local students. The ultimate goal is to lay by small beginnings some foundations for starting a national movement. A committed Christian student with a calling from God for the IFES vision is already studying in that country, and helping with logistics and follow up.
The team members taking part in the trip have a clear vision and great expectations. In their words:
'My main motivation for going is to help. I want to help in any way I can. It will be great to see other believers from different countries, borrow their fire for my ministry and share my fire with them.'
'I would like to share how God is working in my country, in my city, in my life, and in the lives of my friends. I want to be an instrument in God's hands so that his good news can spread to every corner of the earth.'
The team will first spend three days in teambuilding and preparation, before the local guests will join for seven days. This experience offers great opportunities to grow and mature for the student team, as they will do things they have never done before. Werner, one of the project leaders, shares that 'our biggest desire is that God will call students from those sensitive countries to be witnesses of Jesus, forming a group where they support each other as disciples of Jesus among university students.'
The team are looking to raise 7000 USD on Global Generosity Day, to cover costs not already covered by the team's individual fundraising and a previous donation. These costs include transport, venue hire, PCR test, health insurance and passports.
Establishing a graduate network in South Asia with big potential
'Therefore encourage one another and build each other up, just as in fact you are doing' (1 Thessalonians 5:11).
Savithri, Regional Secretary of South Asia, has a dream for a young graduate network that will yield big results. This vision is for graduates to build on the discipleship they receive as students, as well as to support their transition into the workplace. Graduates need to see their workplace as somewhere to represent and live out the gospel, as well as sharing it in whatever context God places them. They also need pastoral care and mentorship to face the other big issues facing young people in South Asia – questions of who your caste dictates you should marry, whether you should consider migrating to further your career prospects, and how to navigate corruption. They can contribute to 'nation-building'.
When this network is established and growing, a stronger support base for student ministry in South Asia will also develop. The graduates can support student ministry not only by regular giving, but by being willing to offer their skills, wisdom and resources as speakers and mentors for students. The willingness of graduates to open their homes and care for students pastorally has been an intrinsic part of some of the South Asian national movements in the past. The young graduates network will, as well as supporting and mentoring graduates through their own challenges, give them a stronger sense of ownership and responsibility, as they see a ministry opportunity here just for them.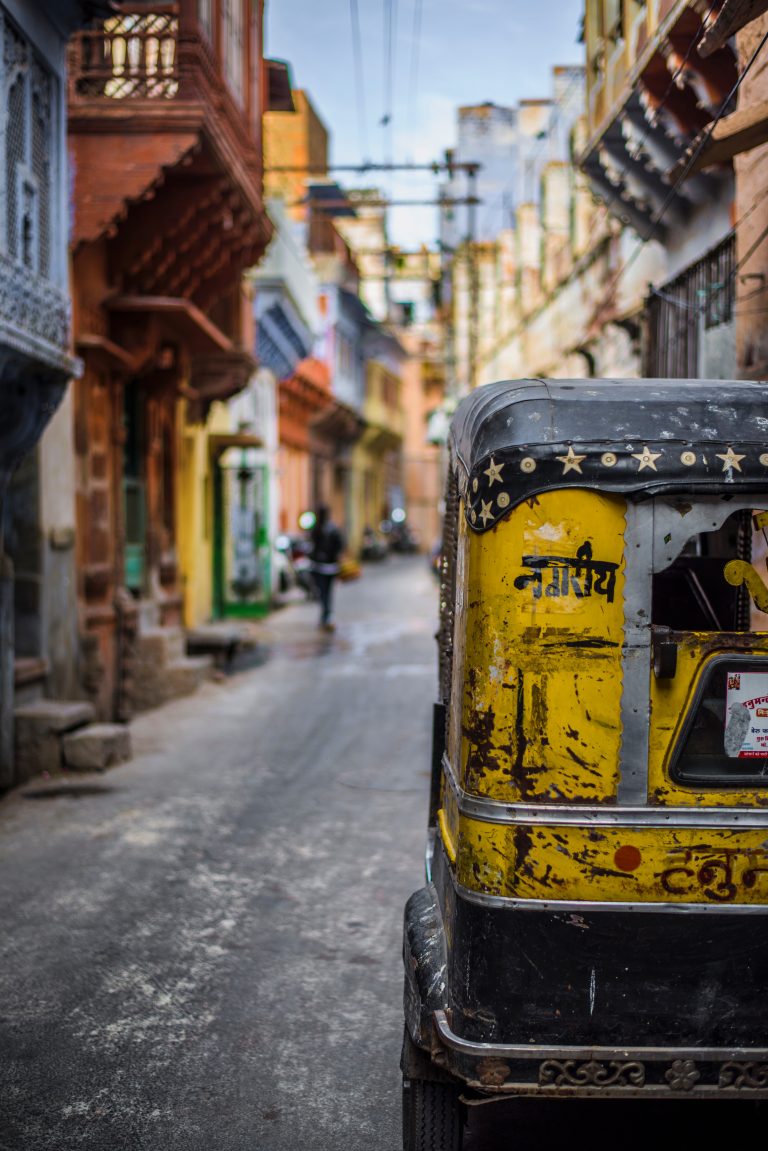 This vision can only come to life with the recruitment of a part-time staff member onto the South Asia regional team. If donors provide 3400 USD on Global Generosity Day, salary and travel costs can be provided for Billy, the candidate for this mission, and the network can begin to be built.
Billy explains that 'people can see their giving to this cause as not only an investment in the lives of South Asian young graduates, but one that would ultimately help South Asian national movements on the path to self-sufficiency in future in terms of resources. Self-sustaining national movements in South Asia could also then be more resourceful in development partnership with other IFES regions.' The big picture is about building one another up, across the global fellowship. He concludes that
'I hope my time and efforts in contributing to the development of IFES South Asia Young Graduates will result in long-term benefits beyond my service tenure.'
Pioneering in Post-Pandemic Europe 
'I have many people in this city.' (Acts 18:10)
In Europe, there is a great need to pioneer unreached countries, cities and universities – and following the pandemic, re-pioneer in many places is a priority. Many of the European movements are pioneering new groups. The situation is fluid, and things in many places are at an embryonic stage – meaning that this is an exciting time to get interested in what God is doing among students across Europe at the moment.
There are many pioneering projects going on. For instance:
KFS Greenland is itself a pioneering movement planted by a couple from Denmark who are working in the capital Nuuk where the only university is situated, but they had been invited to start a high school ministry in a second town, Aasiaat, – which is only accessible by plane. There are pioneering projects underway in OSCER Romania including the main city of Cluj where a new group has been active since the pandemic (read about that here).
David 'Monty' Montgomery, IFES Europe Regional Secretary also shares that 'new opportunities are arising all the time. A few months ago there was no real prospect of anything happening in Malta. But I have just returned from a visit there and there are new opportunities opening up. Similarly, Luxembourg and Kosovo could emerge with new opportunities in the coming year.'
The money given on Global Generosity Day for pioneering projects in Europe will be delegated as needs arise – given the dynamic circumstances of growth. This will allow the European regional team to respond most flexibly to the needs and opportunities as they arise.